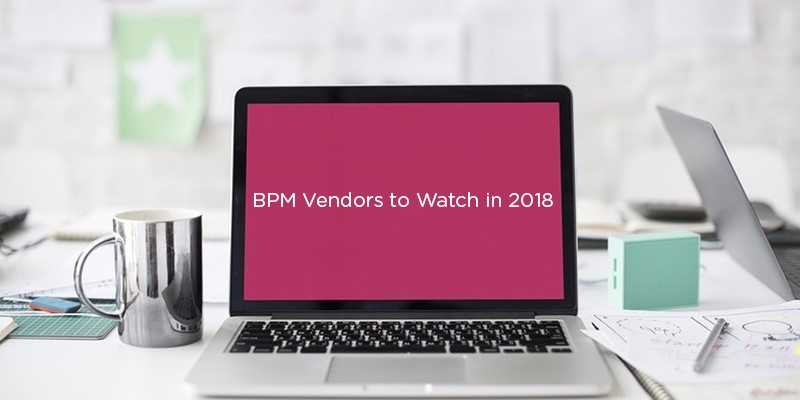 Business Process Management (BPM) is the practice of aligning business goals and processes as companies and organizations evolve. BPM software is often deployed to help organizations gain a competitive advantage by assisting business leaders to improve organizational performance by analyzing, designing, implementing, controlling and modifying operational business processes. It can also help organizations define the steps required to carry out a business task, mapping these definitions to existing processes, and then streamlining or improving these processes so that the steps taken to complete them are more efficient.
In that spirit, we've turned our gaze to the future of BPM software. Whether its inclusion in a recent analyst report, the release of an innovative new tool, or a bump in venture funding, these are the providers that have earned watch list status for the year ahead.
1. Creatio
Recently recognized in Gartner's latest Magic Quadrant for Intelligent Business Process Management Suites (iBPMS), the Creatio platform offers strengths in its case designer capability, with milestones clearly spelled out at the top and related tasks and processes listed underneath each phase of the case. It is relatively straightforward to configure the workflows, screens and rules using the platform. Creatio hosts an online marketplace that offers users of the platform add-ons to enhance the platform capabilities.
Their BPM solution, Studio Creatio Enterprise, helps organizations leverage intelligent technologies that allow users to automate time-consuming operations, take advantage of pre-built solutions for marketing, sales and service on top of the BPM platform, and build apps and solutions faster with bpm'online low-code development platform.
2. Pegasystems
Pega 7 BPM streamlines operations to reduce costs and improve business agility. Analysts recognize Pega as the most comprehensive BPM suite to combine Robotic Process Automation (RPA) and BPM in a single, unified platform.  Pegasystems BPM software enables business stakeholders to accelerate enterprise app development through visual tools (no coding), support for business/IT collaboration, and continuous improvement by allowing user modifications to running apps in a controlled way.
"Standardize business processes across your global enterprise while providing for governed variations to optimize your business applications in each business unit, geography, and legal jurisdiction."
3. Signavio
The Signavio Process Manager is an intuitive BPM solution for professional process modeling. Whether you want to create current-state documentation or target concepts, the Signavio Process Manager is your best choice for process modeling. As part of the Signavio Business Transformation Suite, Process Manager captures, connects, and communicates how work is done and where decisions are made then delivers that information to the Collaboration Hub. Having visible processes and decisions across your organization will enable you in making better decisions, faster.
"Combining technical depth with an easy-to-use Interface, Signavio Process Manager puts your organization on the path to business excellence. As part of the Signavio Business Transformation Suite, you'll have a solid foundation for future success."
4. Appian
The Appian BPM platform combines low-code development with process management to allow IT and citizen developers to construct process-centric and case-centric applications. It allows enterprises to dynamically alter processes for ongoing process improvement, and supports intelligent business processes that support business transformation. 
"Build web and mobile apps faster, run them on the industry's most reliable cloud, and manage and optimize your most complex processes, end-to-end, without limitations."
5. TIBCO Software
TIBCO Software is a leading middleware "stack" vendor with a substantial and growing BPM business. TIBCO's robust real-time analytics and operational intelligence capabilities are well-suited to business outcomes. ActiveMatrix BPM has strong integration capabilities and provides a message-oriented middleware, an API management tool and a variety of prebuilt adapters for common enterprise applications. Lastly, TIBCO offers hybrid cloud development capabilities.
"TIBCO's ActiveMatrix BPM facilitates valuable business insights and actions by presenting the right data to the right person in a consumable fashion at the right time. This capability allows companies to fuel digital transformation by enabling better decisions and faster, smarter actions. We provide solutions that can truly transform your business, not just automate it."
---
Looking for more? Download our all new free buyer's guide where you can find the top BPM software vendors, snippets about their highest ranking solutions and products, plus the top 10 questions and tips to ask yourself and software vendor before purchasing!
And don't forget to follow us on Twitter, LinkedIn and Facebook for all the latest in Work Tech space!

Latest posts by Elizabeth Quirk
(see all)