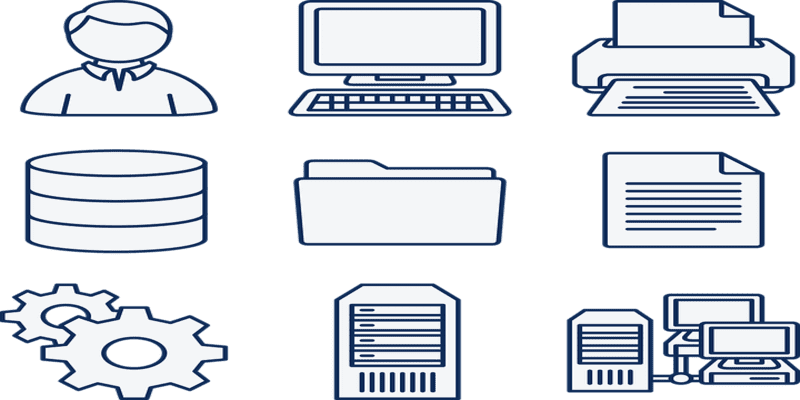 In order to remain successful and competitive in such an advanced marketplace, business have to continuously improve their processes and operations. As such, enterprises of all sizes invest a great deal of time and money in their Business Process Management (BPM) systems and want to be sure that users are utilizing it in the best ways possible. A BPM software tool can help move the needle by enhancing operational efficiency, improving customer service and an increasing product and service innovations.
Clearly State the Purpose of Your BPM System
You need to be clear with anyone and everyone using the BPM system with what the objective is. This acts as the foundation for all else related to it. For instance, you and your team should be able to answer the following questions: What is the purpose of our BPM system? What objective do we want it to achieve? What issues is it going to help solve?
The answers will affect who the intended end users of the BPM system are, how they need to utilize it (how its structured) and how you tell them about it.
Identify Who Will be Using the System
You should design a user interface in your BPM system that will be recognizable and appealing to the end users (once identified). Knowing who will be utilizing the BPM software (your target audience) helps with customizing an easy-to-use and intuitive interface that everyone feels comfortable with. Ultimately, this will help end users navigate through it more faster with much more efficiency.
Use an Appealing Theme
With an appealing theme, users are more likely to utilize the BPM system and use it correctly since you've chosen an easy user navigation and correct "tone of voice.' A strong theme best enables development of an identity for the system too.
Involve Everyone, Especially End Users
A new software system can be intimidating, especially one as big as a BPM. Involving as many people as possible in the capture of the content for the system is one way of familiarizing them with it as to not be intimidated. When involved in its development, people will be much happier to use it. It's also important to explain the reasons for the system's implementation and how employees will benefit from using it.
Communication is KEY
We cannot stress this enough. People, end users, anyone really, will not use a system unless they know about it and know how and using it will benefit them. By explaining to employees early on about the BPM system, offering training sessions, support, and anything else they might need, it will ensure that they use the BPM system correctly.
---
Looking for more? Download our Business Process Management Buyer's Guide for free to compare the top-24 products available on the market with full page vendor profiles. The guide includes four key capabilities to look for in a BPM platform, plus questions to ask before purchasing. It's truly the perfect resource for anyone looking to find the right BPM for their business/organization, or those looking to replace an existing one.
And don't forget to follow us on Twitter, LinkedIn and Facebook for all the latest in Work Tech!

Latest posts by Elizabeth Quirk
(see all)