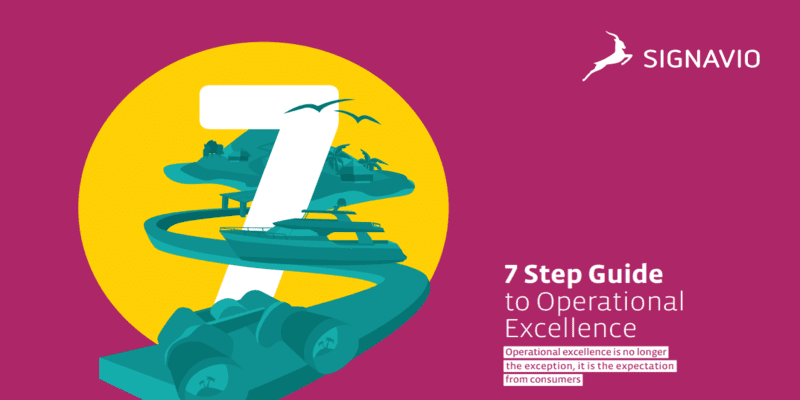 Signavio, a leading provider of Business Process Management (BPM) software and digital transformation technology, describes operational excellence as a state all organizations aspire to reach, but is often much easier said than done.
This is because operational excellence is about more than just making tweaks to the current way of doing things, although that is how it is often conceptualized. Operational excellence is about setting up a systematic operational structure to identify and capitalize on improvement opportunities, but is equally reliant on harnessing non-technical elements like organizational culture.
In their whitepaper titled, "7 Step Guide to Operational Excellence," Signavio authors explain why operational excellence is no longer the exception, it is the expectation of consumers. Learn how to meet and exceed these expectations with this practical 7 step guide, providing clear, actionable steps and tips from process leaders on how to achieve operational excellence, independent of allegiances to any particular methodology.
Download the full resource here.
---
Looking for more? Download our BPM Buyer's Guide for free to compare the top 24 BPM software vendors head to head! The guide also includes 4 key capabilities to consider while selecting a new BPM solution and 10 questions to ask yourself and the software vendor before purchasing.
And don't forget to follow us on Twitter, LinkedIn and Facebook for all the latest in Work Tech!

Latest posts by Elizabeth Quirk
(see all)