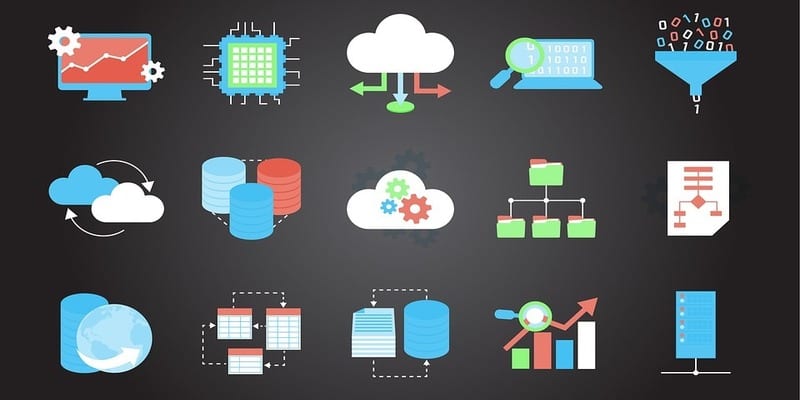 A business process coordinates the behavior of people, technology, operations and information to produce business outcomes in support of a business strategy. Gartner Inc. defines Business Process Management (BPM) as a discipline that uses various methods to discover, model, analyze, measure, improve, and optimize business processes. In its simplest form, BPM represents a systematic approach to handling business activities and practices.
BPM software tools cover a wide range of processes, but they can generally be divided into two groups: human-based and system-based processes. As such, BPM software tends to be oriented in one of these directions. With human BPM, people are the biggest priority, designed to support employee-led tasks. System-based BPM tools are more interested in the power of technology. They handle multiple applications within systems or between linked systems, coordinating all of the processes associated with these applications.
Understanding BPM Software
BPM software acts as a valuable automation tool for enterprises to generate a competitive advantage through enhanced operational efficiency, improved customer service, process excellence, and continuous process improvement. These tools support the integration of processes and information with a particular focus on how each is managed. The end goal is to help enterprises reach its targets and exceed its Key Performance Indicators (KPI's).
A KPI is a measurable value that demonstrates how effectively a company is achieving key business objectives. So by implementing a BPM system, managers and CEOs have the ability to measure, respond and control all operational processes and apply IT solutions directly to them. BPM solutions also help coordinate the improvement of staff productivity by automating the daily workforce tasks they would be doing manually if a BPM system wasn't in place.
At a minimum, BPM software must address the four core elements of process-based application development:
Design – create process-based solutions to help your company operate smoothly.
Model – analytics and simulation tools assess the viability of the process and determine whether or not improvements should be made.
Execute – make your processes come to life and fast with any intended improvements.
Monitor – the improved process is continuously monitored for value and viability.
Optimize – data from previous changes is compared with metrics from the altered process – this ensures consistent and continuous improvement.
These five actions are considered to be the BPM Lifecycle, as improvements should be occurring all the time in a recurrent fashion.
Why is BPM Software important?
Today, businesses face increasing competition from companies of all sizes and stature. In order to remain competitive, decrease costs and increase organizational productivity, business leaders must recognize the importance of improving business processes. By implementing a BPM solution into your organization, it helps to put into effect quick responses to challenges and opportunities, at the same time helping business leaders make the right decisions for overall company growth.
BPM software enables businesses to design, implement, execute, monitor and optimize important business processes. By doing so, companies can efficiently organize and analyze data in order to automate business operations to save time and improve overall business productivity. Besides the obvious benefits of implementing BPM software – like reducing costs, rendering competitive benefits and enhancing business agility – these systems can do much more for your business and business strategy.
Industry experts see BPM tools as serving two emerging functions in contemporary businesses, according to an article from SelectHub. They can be used to develop and evolve the customer experience, as well as provide support in the face of increasingly stringent corporate regulations. As laws and standard practices change, BPM software provides a way to adapt quickly.
What can BPM Software do for you?
When BPM software is combined with other complementary tools and systems, the benefits are almost too compelling to ignore. The SelectHub article explains, for instance, that targeted workflows and dashboards can expand the scope of business process management and increase optimization.
Reduction of Risks and Data Redundancy
A BPM tool provides total visibility into your business processes, which allows for special concentration on errors. This, in turn, gives organizations the chance to work more efficiently and save resources. And since automation is the key to keep the execution quality at the desired level and to ensure that a task is executed the same way every time, automating mundane business processes can help you to enjoy more time focusing on the big picture and sleep better at night knowing there are less errors and much less data redundancy.
Increased Focus on Customer Satisfaction
BPM software helps organizations to combine people with technology in order to acquire and retain satisfied customers. With leaner, more efficient processes and increased productivity that BPM software helps achieve, employees are better able to focus on the customer. With that being said, a happy customer is a returning customer – meaning this helps to increase revenue, performance, and ensures profitability.
Reduced Waste
In order to thrive and sustain a competitive advantage, organizations today need to maximize the efficiency of the costs they obtain and the profit they generate. Luckily, BPM software is a driving strategy towards maximizing cost efficiency by streamlining business operations, collaboration, automating repetitive tasks, and improving processes. Implementing a BPM solution can trim down the costs associated to business process execution and the reduce waste – since BPM involves allocating and tracking resources to avoid wastage.
Selecting the right BPM Software
The process of searching, evaluating, purchasing, implementing, and deploying a business process management solution is not as simple as it once was. There's no such thing as a one-size-fits-all approach when it comes to BPM software. Solutions today come in a variety of different flavors ranging from low-code, optimization and workflow management, and now, all the way to Robotic Process Automation (RPA). Each features a particular set of capabilities, strengths, and drawbacks. Choosing the right vendor and solution is a complicated process—one that requires in-depth research and often comes down to more than just the solution and its technical capabilities.
The best BPM software is designed to optimize operations, streamline communications and support the management of key resources. Here at Solutions Review, it's our job to help simplify this process. To that end, we've created a variety of buyer resources and articles to speed the evaluation of enterprise technology solutions. In our Business Process Management Buyer's Guide, we offer readers a full BPM market overview. This includes company and product profiles and best use cases for the top-24 providers, ten questions for prospective BPM buyers, and our bottom line analysis.
---
Don't forget to follow us on Twitter, LinkedIn and Facebook for all the latest in Work Tech!

Latest posts by Elizabeth Quirk
(see all)