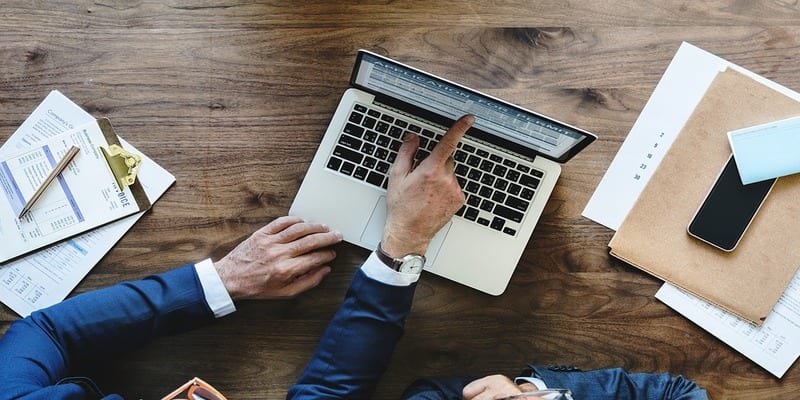 Agiloft, a provider of agile Business Process Automation (BPA) software, today announced new enhancements to the company platform. The latest upgrades focus on user experience and will provide a more intuitive interface, which allows for more customizability with modern layouts and reporting.
According to the company, the new enhancements include:
Modern Layouts, Reports and Email Styles: Staff home page layout enhanced with new styles of graphical reports, such as ring reports, and improved control over layout and styling. The default look and feel has been modernized and control over the customization has significantly expanded. In addition, there is a new and improved ability to design and manage the appearance of emails using the Agiloft WYSIWYG editor.
Personalized Left Pane and Preferences Menus: New left pane groupings and customization options allow users to customize and group items in the left pane, enhancing the ability to manage users and team permissions and preferences. The redesigned Preferences section of the home page allows individual users to modify it to display the information they care about.
More Powerful Search Capabilities: Increased search options make searches easier and more effective. Search capability has also been extended to the Charts/Reports screen, making it easier to find the desired report in the list.
Mobile Interface: The mobile interface is responsive to the display screen size, adapting the layout accordingly, making the end-user interface (EUI) mobile-friendly.
Improved Scalability: The application is now able to distribute read operations across multiple database servers and support tens of thousands of concurrent users.
Merge Multiple Word Documents: Improved merge document functionality to allow the merging of multiple Word documents into a single Word or PDF document.
Flexibility to Specify Functions with Action Buttons: Action buttons now have an option which will let users save the record with an action button, even if some of the required fields are not filled in. This will also be convenient when using a button to create new records, such as new companies or contacts, to link back to a new contract being entered (which requires the contract to be saved), without requiring all other contract fields to be filled in.
Integration with SCCM for Asset Polling: Integration with Microsoft's System Center Configuration Manager (SCCM) will provide asset polling and monitoring capabilities.
True Sync Capability with SAML Servers: Added ability to mass sync SAML user information with a SAML server, allowing for full synchronization. This feature incorporates more protections against unauthorized access and integrates SSL best practices and encryption technology.
Streamlined KB Management: Easier customization and management of the user knowledge base allows better control over what is saved in the history records.
"The Agiloft advantage is to give our customers the ability to customize enterprise applications to the way they do business without having to mess with coding," said Richard Morgan, VP of Engineering at Agiloft. "Our latest platform upgrade takes this a step further with an interface that can be customized to fit the individual needs of the user for a better and more intuitive experience."
To help customers better understand and utilize the new platform upgrades, Agiloft will be hosting two webinars. To register for the session on Wednesday, May 2 at 11:00 am PT, click here. To register for the session on Wednesday May 9 at 11:00 am PT, click here.
---
Looking for more? Download our BPM Buyer's Guide for free to compare the top-24 BPM products in the market with full page vendor profiles. The guide also includes 4 key capabilities to consider while selecting a new BPM solution and 10 questions to ask yourself and the software vendor before purchasing.
And don't forget to follow us on Twitter, LinkedIn and Facebook for all the latest in Work Tech!

Latest posts by Elizabeth Quirk
(see all)