Automation Anywhere recently launched a new Verified Services Partner Program, which will streamline how customers identify service partners with the extensive technical implementation skills and experience they need. The Automation Anywhere Verified Services Partner Program is also capable of helping service partners improve their skills and capabilities with a suite of new resources.
Automation Anywhere is a robotic process automation (RPA) provider that helps companies automate end-to-end business processes, improve productivity, boost employee engagement, and optimize customer experiences. The company's cloud-native and web-based automation platform combine AI, machine learning, analytics, and RPA functionalities to automate processes across systems, including legacy and SaaS applications. Automation Anywhere customers can also benefit from the Bot Store, a marketplace with over 1,300 pre-built, intelligent automation solutions.
With the launch of the  Automation Anywhere Verified Services Partner Program, customers will be better able to find the best partner for their needs, and partners will have access to additional resources to help them expand their skills and expertise. The new partner resources include expert guidance for customer interactions, preferred access to Automation Anywhere solution specialists, qualified leads for service engagements, and early access to solution roadmaps, checklists, and templates.
Ben Yerushalmi, the Senior Vice President of Global Alliances and Channels at Automation Anywhere, says, "The promise of automation is to transform the way we work today by enabling sustained productivity growth and energizing the workforce with higher-value work to improve both employee and customer experiences. The Verified Services Partner Program will help our customers identify partners who have deep technical expertise with a strong record of driving customer success."
Learn more about Automation Anywhere.
---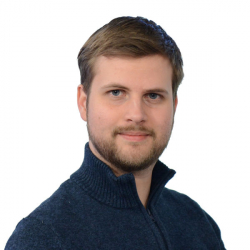 Latest posts by William Jepma
(see all)