15 of the Best Banking and Finance BPM Software Solutions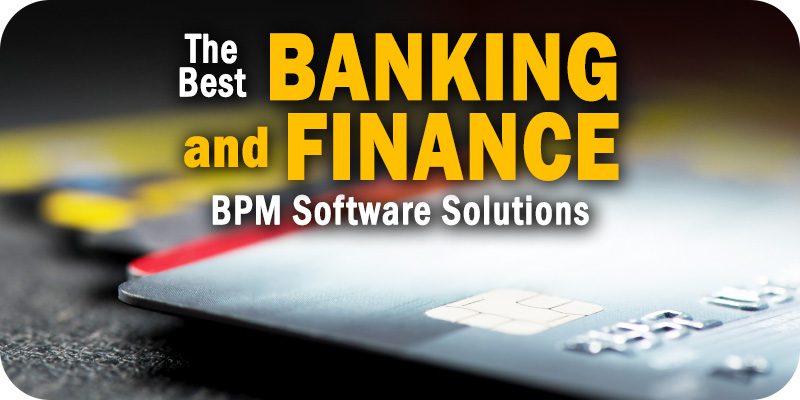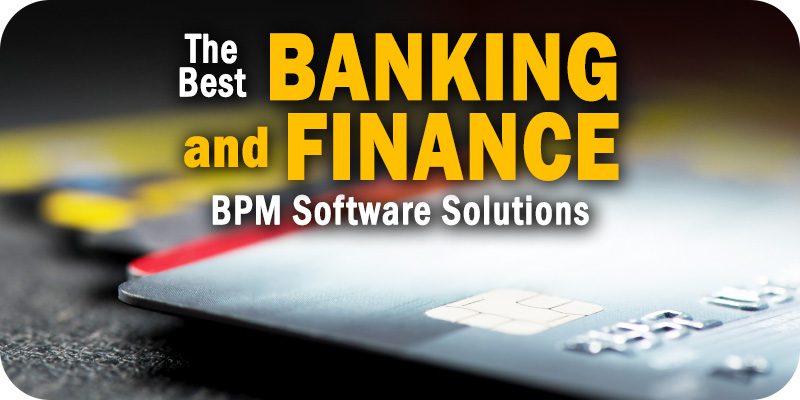 Our editors have compiled a list highlighting some of the best banking and finance BPM software solutions to help your company equip itself with the industry-specific capabilities it needs.
Business process management (BPM) software solutions can be a valuable addition to any company's tech stack, regardless of size or industry. With the right BPM tool, a company can help its teams improve the way they develop, navigate, and improve internal and external processes and workflows. These solutions can be incredibly productive for banking and financial-centric enterprises, as these companies need to remain agile and responsive in the face of rapidly emerging industry trends.
Choosing the right finance BPM solution can be challenging, though. Companies need a product that can meet their immediate needs and grow alongside them as processes change, the market evolves, and customer expectations fluctuate. With that in mind, our editors have compiled the following collection of banking and finance-centric BPM software providers. We selected these vendors based on their service offerings, experience working with smaller businesses, overall reputation, and customer satisfaction. The list is not static and may change based on market trends.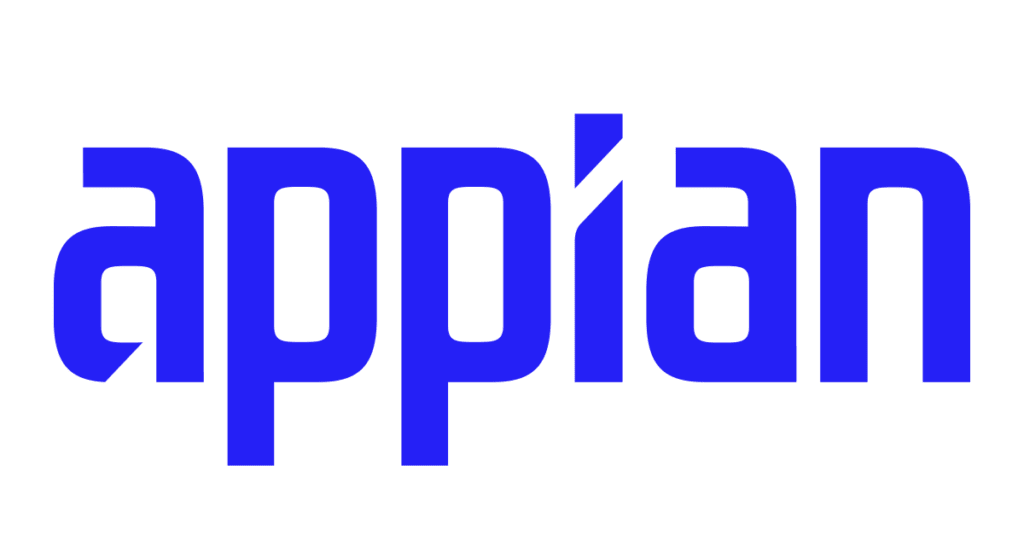 Description: Appian helps organizations build apps and workflows with a low-code platform outfitted with robotic process automation (RPA), case management, artificial intelligence, business process management (BPM), and other capabilities. The company offers tools and features for financial services and banking companies designed to unify company data, processes, and people. Appian's financial-specific features include lending and payment tools, customer lifecycle management, new business lifecycles, and other functionalities capable of helping reduce costs, manage risk, and ensure compliance.
LEARN MORE
---
Description: Bizagi provides clients an intelligent process automation platform to connect people, applications, information, and robots. With Bizagi's suite of financial services, companies can gain the trust of their clients, achieve operational excellence, accelerate time to market, mitigate risks, reduce costs, and more. The platform's automation capabilities can be applied to insurance claims, loan originations, wealth management, fraud prevention, credit decisioning, and policy administrations.
LEARN MORE
---
Description: Bonitasoft develops and offers an open-source solution that helps developers create business applications capable of responding and adapting to real-time changes, UI updates, and more. Companies can use Bonitasoft to automate, monitor, and model business operations to streamline overall processes, increase the visibility of those operations, and improve collaboration. With Bonitasoft, financial institutions across marketplaces can provide better customer service, protect against illegal activity, remain compliant with regulations, enhance digital security, and fuel growth.
LEARN MORE
---
Description: BP Logix is a privately held company offering an AI-enabled, low-code/no-code, intelligent automation platform to help users improve customer engagement, market agility, and regulatory compliance. Titled Process Director, BP Logix's platform includes a business process management engine, easy integration with data streams, a suite of machine learning tools, out-of-the-box application connectors, and more. Financial service organizations can use Process Director as a finance process automation solution that streamlines operations, ensures compliance, and stays on top of changing market trends and regulatory conditions.
LEARN MORE
---
Description: Camunda is an open-source software company that provides clients across business and IT markets with scalable, developer-friendly, collaborative, and standards-based process automation services. The company's workflow and decision automation tools enable organizations to build software applications that improve business agility and streamline digital transformations. Camunda's end-to-end process orchestration solutions can help financial services companies design, manage, automate, and improve customer onboarding, payment processing, Know Your Customer (KYC) processes, trade reviews, loan decisioning, fraud management, and more.
LEARN MORE
---
Description: CMW Lab is a global enterprise software provider that delivers business operations management solutions that help companies improve performance and optimize efficiencies. Its solution suite includes a Digital Banking BPM solution designed to help banks maintain regulatory compliance, automate critical workflows, streamline decision-making processes, react to customer expectations, and provide memorable customer experiences. Specific features include automated approval-based processes, service request submissions, graphical form builders, workflow automation, internal collaboration tools, compliance tracking, and more.
LEARN MORE
---


Description: FlowForma provides no-code workflow and process automation tools for Microsoft Office 365. The FlowForma Process Automation solution includes workflow management, advanced reporting tools, no-code automation, document generation, cross-functional collaboration features, governance tools, and more. Financial services companies can use the solution to improve efficiencies and provide better customer service with client engagement, compliance, policy management, insurance renewal, pension administration, document management, and risk management features.
LEARN MORE
---

Description: The iGrafx Strategic Transformation Platform enables transformation by connecting strategy to execution while mitigating risk and ensuring compliance. The solution is a cloud-based platform that allows businesses to meet today's increasing challenges by executing a strategic vision, operationalizing Governance, Risk, and Compliance (GRC), and delivering holistic Quality Management (QMS). Financial Services Organizations can use iGrafx to optimize processes, comply with regulations, maintain enterprise-wide accountability, manage the risks associated with organizational process changes, reduce costs, and re-engineer processes as needed.
LEARN MORE
---
Description: Newgen Software Technologies Ltd. is a global provider of Business Process Management (BPM), Enterprise Content Management (ECM), and Customer Communication Management (CCM) solutions with a footprint in over 60 countries. Its solution suite includes tools tailored to the financial services industry. These include account opening, lending, trade finance, payments, compliance, and reporting products to help banks and firms bridge enterprise-wide silos, stay on top of industry regulations, maintain an extended banking ecosystem, service customers, and generate greater lifetime value.
LEARN MORE
---
Description: The Nintex Process Platform is a no-code process management and automation solution. Features include process mapping, workflow automation, process analytics, robotic process automation (RPA), eSignature capabilities, digital forms, and document automation. Nintex also offers automated financial services to help users deliver high-quality customer experiences via human-centric automated solutions for banking, wealth management, lending, asset management, financial data, policy underwriting, and more.
LEARN MORE
---
Description: Pega offers a Business Process Management platform that allows users to assemble an executable business application with visual tools. Its solution offering includes capabilities for lifecycle management, chatbots, DevOps, real-time intelligence, case management, robotic process automation, UX design, workflow intelligence, low-code development, and more. With Pega for Financial Services, banks can simplify their processes with tools for lending, onboarding, KYC, customer service, banking operations, and personalized customer interactions.
LEARN MORE
---

Description: Pipefy is a low-code/no-code process orchestration platform designed to help companies efficiently manage business processes and automate workflows. Its features include workflow management, reporting tools, email templates, data migration, process management, approval flows, email messaging, and custom integrations. The company's Finance Process Optimization Software can help users automate tasks, communicate with stakeholders, integrate with other financial tools, engage with vendors, and monitor their entire operation from a single screen.
LEARN MORE
---
Description: ProcessMaker is a low-code BPM and workflow automation software provider. Its BPM offerings are known for their ease of use and customizability and offer a collection of features for designing, running, improving, and reporting on company processes. The ProcessMaker for Banking solution suite can help users digitize and streamline their banking processes. Features include commercial account opening, loan processing, treasury management, automated workflows, and compliance tools.
LEARN MORE
---
Description: Quixy is a cloud-based, user-friendly digital transformation platform designed to help business users build unlimited enterprise-grade applications with a simple, code-free, drag-and-drop design. Companies can also develop unique user interfaces, model processes, manage tasks across departments, generate documents on the fly, extract actionable insights from real-time data, and more. Quixy also offers industry-specific features for banking, financial services, and insurance companies. These include financial management, investment management, policy issuance, customer onboarding, claims management, banking portals, and more.
LEARN MORE
---
Description: WEBCON is a software provider that offers an enterprise-grade and low-code business process automation and management platform to help companies worldwide improve efficiencies, streamline processes, and drive overall business growth. The WEBCON BPS platform has business process management, robotic process automation (RPA), document management, workflow automation, business process digitalization, no-code delivery, and integration capabilities. The company's low-code automation platform can help financial services companies improve operations, streamline processes, minimize risks, ensure compliance, optimize customer experiences, and more.
LEARN MORE
---