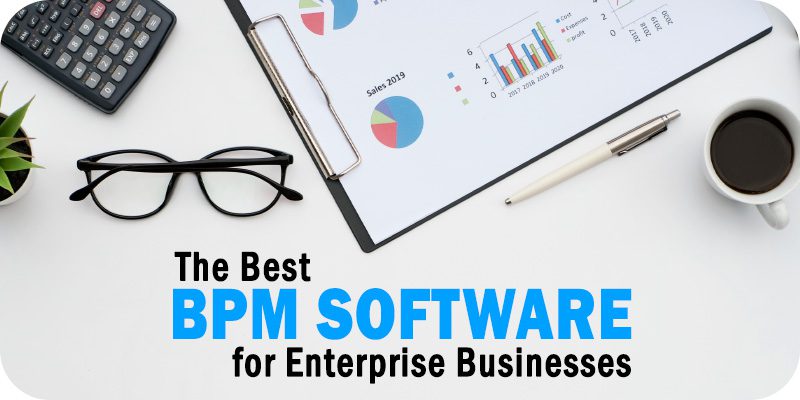 Our editors have compiled a list to spotlight some of the best BPM software for enterprise businesses, based on each solution's functionalities, market share, and ability to add value to an operation.
Regardless of the industry or market, businesses of every size can benefit from an optimized business process management (BPM) software solution. These tools can help teams across departments improve how they develop, improve, and navigate their company's interconnected processes and workflows. For enterprise businesses, which have to manage countless processes, a BPM solution can be an absolute necessity, as it can help streamline complex backend workings in meaningful ways.
However, choosing the right BPM software for enterprise businesses is easier said than done. These large companies need a solution capable of managing multiple departments, teams, and the processes associated with them. Our editors have compiled the following list to help you get familiar with some of the best BPM software for enterprise companies. We selected these vendors based on their service offerings, experience working with enterprise businesses, overall reputation, and customer satisfaction. The list is not static and may change based on market trends.
The Best BPM Software for Enterprise Businesses
---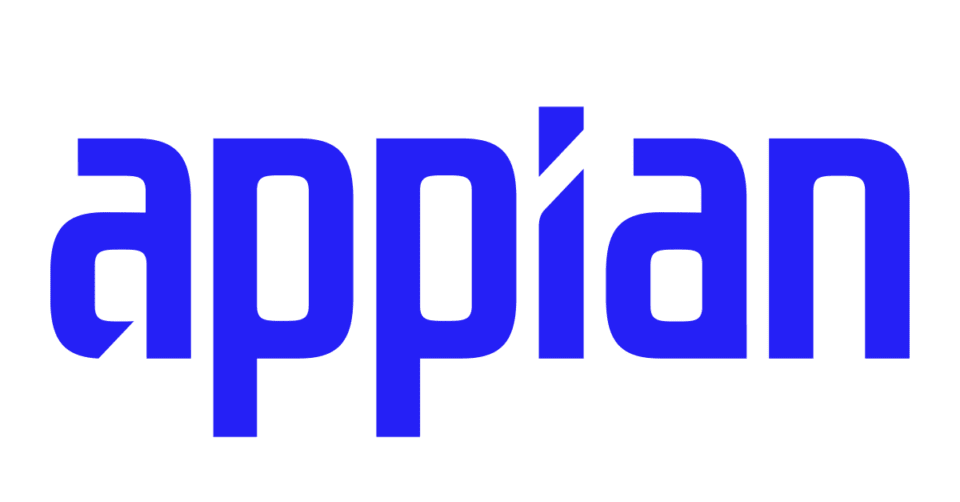 Platform: Appian Low-Code Platform
Description: Appian offers a low-code platform with model-driven development tools and automation tailored to enterprise workflows. Users can use the platform to build process-centric and case-centric applications, optimize business processes in response to changing needs, and orchestrate people, data, systems, bots, and AI from a single workflow. What separates Appian from many other BPM solutions is its ability to manage business outcomes, in addition to the process orchestration of hybrid processes. Additionally, Appian is especially social-centric, easing collaboration between customers, workers, and suppliers. 
---
Platform: Bizagi
Description: Bizagi is a leader in digital business process automation software. The company's primary solution is an iBPMS that offers execution on .NET and Java Platform Enterprise Edition. In addition to this, the vendor offers three tiers of solutions, including Bizagi Engine, Bizagi Studio, and Bizagi Modeler. Bizagi empowers its users to automate complex processes enterprise-wide, engage in real-time collaboration across departments, increase agility, track business performance, and run operations from a cloud-native platform. Bizagi also eases new clients into using the software by offering an extensive e-learning program, live demos, and webinars. 
---
Platform: Camunda Platform Enterprise Edition
Description: Camunda is an open-source software company providing process automation with a developer-friendly approach that is standards-based, highly scalable, and collaborative for business and IT. The vendor offers visibility into business operations and improves system resilience. With the enterprise edition of Camunda's platform, companies have access to tools for end-to-end process data analysis, real-time process updates, out-of-the-box RPA bot management, a suite of operational management tools, and more.
---
Platform: Comidor BPM
Description: Comidor is a Development and Automation Platform that combines Enterprise Low-Code and Hyper-Automation technologies for building composable business applications through two solutions—Comidor Business and Comidor Cloud. The Comidor Business Suite focuses on hyper-automation capabilities that smoothly integrate with low-code, BPM, EA, RPA, AI/ML, and other IoT technologies. Meanwhile, Comidor Cloud is a low-code studio and marketplace that provides companies with a collaborative development environment for the creation, customization, sharing, and delivery of enterprise-grade, open, and scalable low-code application.
---
Platform: Kissflow Workflow
Description: Kissflow is a cloud-based BPM solution suitable for businesses of all sizes. The software automates business processes, monitors performance, helps initiate process requests, views items requiring user actions, and approves pending tasks. Alongside its "Fully Loaded" edition, which offers an extensive suite of features for over 50 active users, the Kissflow Workflow solution is also available as a customizable enterprise model. The system comes included with 50 pre-installed business applications, including employee onboarding, vendor payment, mileage reimbursement, and much more. 
---


Platform: Microsoft Power Automate
Description: Microsoft's Power Automate solution offers users a collection of pre-built connectors and low-code, drag-and-drop tools for building automated processes and workflows. Other features include robotic process automation, a process advisor tool for visualizing end-to-end processes, and AI builder technologies for document automation, workflow enhancement, and more. The Power Automation platform can also integrate with other Microsft applications, solutions, and tools, making it a versatile solution for companies to utilize.
---
Platform: NewgenONE Digital Transformation Platform
Description: Newgen Software Technologies Ltd. is a global provider of Business Process Management (BPM), Enterprise Content Management (ECM), Customer Communication Management (CCM) solutions with a footprint in over 60 countries. The Omniflow iBPS Business Process Management Suite drives enterprise-wide digital transformation by connecting an organization's resources. The platform's advanced capabilities, such as process orchestration, case management, robotic process automation (RPA), mobile, and social, among others, allow users to re-engineer processes and go digital. 
---
Platform: Nintex Process Platform
Description: Nintex offers IPA solutions that strip business inefficiencies and replace them with seamless, sophisticated processes. The easy-to-use, no-code platform, Nintex Process Platform, allows customers to automate, optimize, and manage business processes. Users will have access to tools for designing process maps, developing workflows, creating RPA bots, identifying areas for improvement with data visualizations, and more. Nintex provides robust solutions on-premise or in the cloud designed for the following industries: Energy, Financial Services, Government, Health, and Life Sciences.
---

Platform: Pipefy
Description: Pipefy is a low-code/no-code process orchestration platform designed to help companies efficiently manage business processes and automate workflows. With Pipefy's enterprise process management software, companies can use the scalable low-code/no-code platform to build automated enterprise workflows, analyze data from different processes, maintain the highest security standards, and improve customer satisfaction. Pipefy also comes with an extensive collection of integrations to help companies expand the platform's functionalities.
---

Platform: ProcessMaker
Description: ProcessMaker is a low-code BPM and enterprise digital process automation platform. Its BPM offerings are known for their ease of use and customizability and offer a collection of features for designing, running, improving, and reporting on company processes. Features include a process modeler, form builder, dashboards for monitoring processes, Business Activity Monitoring (BAM), and a suite of third-party systems to help extend legacy systems and improve processes with additional functionalities.
---

Platform: Workato
Description: Workato is an enterprise automation platform that works with business and IT teams to integrate apps and automate workflows while maintaining security and governance. The platform can be used without any coding, enables users to drive real-time outcomes from business events, robotic process automation (RPA), enterprise chatbots, low-code API management, smart data pipelines, iPaaS, and more. It is best suited for sales, marketing, HR, IT, and finance departments.
---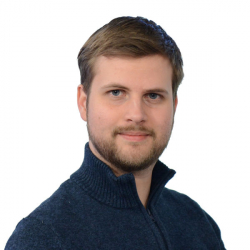 Latest posts by William Jepma
(see all)