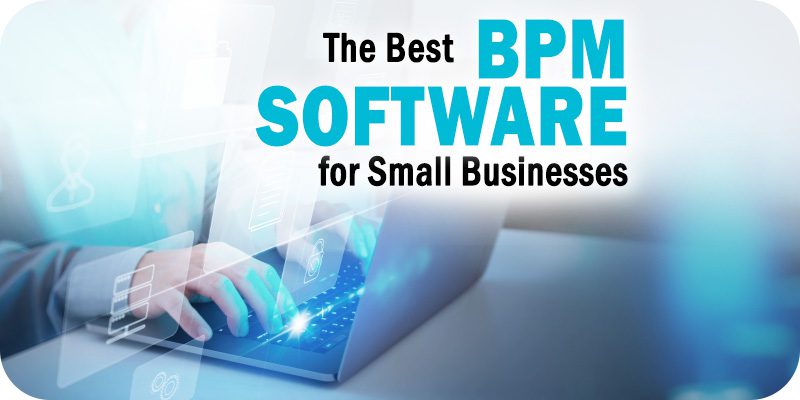 The editors at Solutions Review have compiled a list to spotlight some of the best BPM software for small businesses, based on their functionalities, market share, pricing, and ability to add value to a small business' operation.
Regardless of the industry or market, businesses of every size can benefit from an optimized business process management (BPM) software solution. These tools can help teams across departments improve how they develop, improve, and navigate their company's interconnected processes and workflows. BPM software can be especially valuable to growing SMBs, as these solutions can help streamline an organization's backend workings and, consequently, improve employee support and customer interactions.
However, choosing the right BPM software for small businesses is easier said than done. These growing companies need a solution to meet their immediate needs and grow alongside them as their team and customers expand and evolve. Our editors have compiled the following list to help you get familiar with some of the best BPM software for small businesses. We selected these vendors based on their service offerings, experience working with smaller businesses, overall reputation, and customer satisfaction. The list is not static and may change based on market trends.
The Best BPM Software Solutions for Small Businesses
---
Pricing: Alongside its Enterprise Edition, Camunda offers an open-source Community Edition of its platform that companies can download and start using free of charge, with the option to upgrade to the Enterprise Edition with a free 30-day trial. SMBs can also utilize a free Business Process Modeling toolkit.
Description: Camunda is an open-source workflow automation and decision platform for business and IT markets. The company provides users with a developer-friendly, scalable, and collaborative solution that delivers deeper visibility into business operations across systems. Camunda's platform is a process automation tech stack with an execution engine, BPMN workflow, DMN decision, modeling, analytics, operations management, automation, and other functionalities to help companies build applications and drive their digital transformation initiatives.
---
Pricing: Companies can choose from two models of Creatio's Studio solution: Free and Enterprise. The Free version provides companies with a suite of collaborative tools for designing process diagrams, standardizing process management, and process documentation. SMBs can upgrade to the Enterprise edition, which includes more capabilities, for $24 per user/per month.
Description: Creatio provides customer relationship management (CRM) and Business Process Management (BPM) solutions for financial, telecommunications, public sector, transportation, manufacturing, government, retail, pharma, and professional services companies. Creatio's Studio offering is a low-code process management platform to help users build apps, design processes, define data models, develop user interfaces, set up machine learning models, integrate solutions into their digital ecosystem, and more.
---

Pricing: Dubsado offers a free trial to help companies decide if it's the right platform for their needs. If they stick with the software, users can upgrade to the complete solution at $35/month or $350/year. There are also pay-as-you-go add-ons that SMBs can use to grow and expand their tools as needed.
Description: Dubsado is a client management system geared toward the needs of small businesses and individual entrepreneurs. The platform helps users keep their business "in motion" by working with them to schedule appointments, build customer relationships, create workflows, and streamline projects. Its suite of business tools includes customizable forms, branding tools, invoice templates, automated workflows, project management, task boards, client management, scheduling tools, reporting functionalities, and more.
---
Pricing: Kintone offers four pricing models for companies of all sizes. The Professional Subscription starts at $24 per user/per month with a minimum of 5 users. Meanwhile, the Enterprise Subscription offers a broader suite of tools tailored to a company's needs. Kintone also offers an edition for nonprofits and education/government companies, starting at $15 per user/per month. There is also a Free Trial available for companies that want to give the platform a try.
Description: Kintone is an "all-in-one" workplace platform designed to help collaborative teams build, share, and automate business processes across their company. It offers a suite of database management, remote workforce, workflow automation, and project management solutions for developers, HR professionals, sales teams, and marketers. Users will also have access to a collection of integrations, extensions, and pre-built applications to expand the Kintone platform.
---
Pricing: Kissflow Process is available in four flexible pricing models: Basic, Advanced, Fully Loaded, and Enterprise. The Basic model starts at $12/month/user and is ideal for small businesses. When a company is ready to upgrade, they can move to the Advanced edition, which starts at $18/month/user, or the Fully Loaded version, at $25/month/user. Kissflow Process is also available at an annual rate, which is slightly lower than the month-by-month plan.
Description: Kissflow offers a cloud-based BPM software solution for businesses of all sizes. Companies can use the platform to automate business processes, monitor performances, approve pending tasks, initiate process requests, design custom forms, extract insights from workflows processes, and more. Users will also have access to a suite of pre-installed applications for tasks like vendor payments, employee onboarding, and mileage reimbursements. Other features available on Kissflow's Process solution include an easy-to-use interface, real-time analytics capabilities, and a code-free, scalable design.
---

Pricing: Microsoft Power Automate is best suited for individual entrepreneurs or growing SMBs that need automation tools. The first pricing model starts at $15 per user/month, while the second version, which includes RPA capabilities, starts at $40 per user month. Both versions can be expanded with add-ons.
Description: Microsoft's Power Automate solution offers users a collection of pre-built connectors and low-code, drag-and-drop tools for building automated processes and workflows. Other features include robotic process automation, a process advisor tool for visualizing end-to-end processes, and AI technologies for document automation, workflow enhancement, and more. The Power Automation platform can integrate with other Microsft applications, solutions, and tools.
---
Pricing: Pipefy offers four pricing models: Starter, Business, Enterprise, and Unlimited. The Starter model is free and provides small teams, startups, students, and freelancers with various tools for organizing tasks. The Business model starts at $30 per user/month but drops to $24 per user/month if paid annually. Companies can contact Pipefy for quotes on the Enterprise and Unlimited editions.
Description: Pipefy is a low-code/no-code process orchestration platform designed to help companies efficiently manage business processes and automate workflows. The company's SMB-specific solution can help users create error-free workflows, visualize requests, identify potential bottlenecks before they cause delays, and standardize processes across teams. Pipefy also comes with an extensive collection of integrations to help companies expand the platform's functionalities.
---

Pricing: Process Street offers three pricing tiers that all start with a 14-day free trial. The Free Plan includes a centralized process hub alongside other features. The Pro model starts at $25 per user/month and has everything in the Free version in addition to unlimited workflows, full team members, and more. There is also an Enterprise version for larger companies.
Description: Process Street provides companies with a BPM platform designed for managing and automating business procedures. The intuitive, easy-to-use platform will help users generate reports, measure performance against KPIs, use conditional logic to launch flexible workflows, automate manual tasks to reduce errors, avoid bottlenecks with a streamlined approval process, and consolidate their company's tech stack with a collection of integrations.
---
Pricing: Quixy offers four pricing tiers: Starter, Platform, Solution, and Enterprise. Companies that are just starting are encouraged to try the Starter edition, which is charged annually, starts at $165/month, supports up to 20 users, and includes all of the features available in the Platform edition but with added usage caps.
Description: Quixy is a cloud-based, user-friendly digital transformation platform designed to help business users build unlimited enterprise-grade applications with a simple, code-free, drag-and-drop design. Alongside Quixy's business process management and automation functionalities, companies can also develop unique user interfaces, model processes, manage tasks across departments, generate documents on the fly, extract actionable insights from real-time data, and more.
---


Pricing: TIBCO offers a suite of products for different business needs that all offer a 30-day Free Trial. Pricing estimates are available upon request.
Description: TIBCO's "Connected Intelligence Platform" provides a suite of business, technology, and industry-specific tools to help users manage resources and control their operations. The company's BPM Enterprise solution includes Intelligent Work and Resource Management (iWRM) functionalities, a flexible user interface, analytics, process automation, case management, and cloud-native deployment options. TIBCO also offers an SMB-specific solution with analytics, data management, integration capabilities, and business process management.
---


Pricing: Wrike offers a collection of pricing models for companies and teams of all sizes. The Free edition offers centralized task management tools for teams still getting started, while the Professional model provides broader project planning and collaboration tools for fast-growing teams. Wrike's Professional offer starts at $9.80 per user/month and the Business edition at $24.80 per user/month. There is also an Enterprise and Pinnacle edition for larger companies.
Description: Wrike is a cloud-based, enterprise-ready, and fully configurable collaborative work management platform. The company offers resource management, business process management, agile project management, workflow management, project tasking, campaign management, workflow automation, business continuity, marketing resource management (MRM), team management, and other solutions. Wrike's BPM offering can help teams monitor progress with Kanban boards, accelerate workflows with automation technology, standardize intake with custom request forms, and optimize processes with reporting tools.
---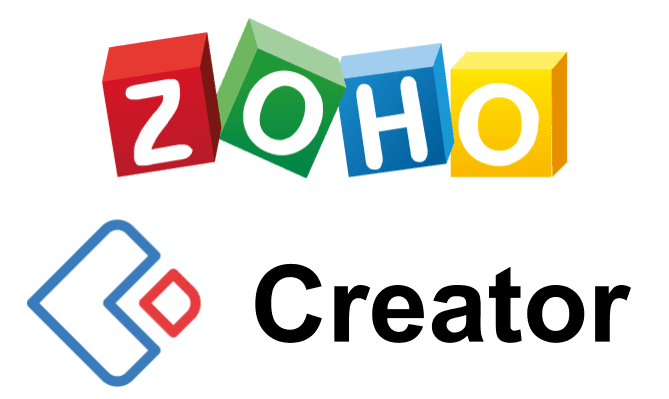 Pricing: Zoho Creator offers two pricing. The Professional edition starts at $25 per user/month when paid annually and $37 per user/month when paid on a month-by-month basis. The Ultimate edition is only available in a yearly plan and is $400/month. Companies can expand both editions with add-ons.
Description: Zoho Creator is an online, low-code application development platform with features for data management, workflow automation, business intelligence, hundreds of pre-built connectors, auto-scaling, data security, inventory management, and more. Small and mid-size businesses can use the Zoho Creator platform to share data across teams, collaborate in real-time, manage their business on the go with its mobile functionalities, and more.
---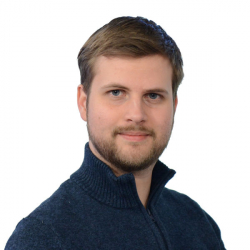 Latest posts by William Jepma
(see all)