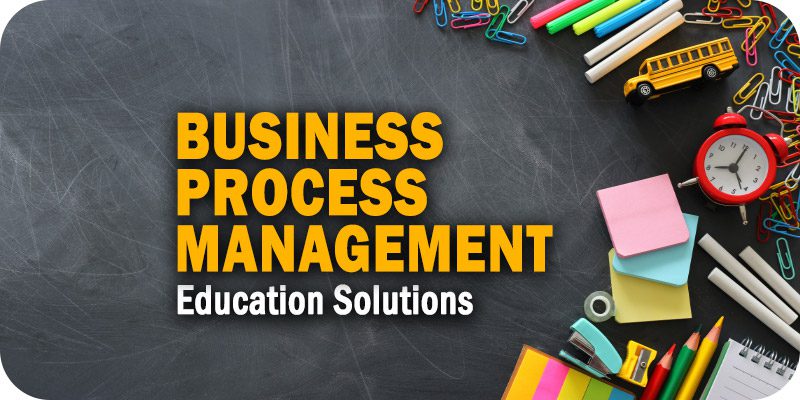 The editors at Solutions Review have compiled the following list to spotlight some of the best business process management solutions for companies and users in the education industry to consider.
Education institutions need access to consistent, dependable technology systems that manage their processes, information, students, and employees. However, not every piece of education technology is created equal, so industry professionals have to do their research to find and implement the best solution for their institution's needs. The Business Process Management (BPM) software marketplace has grown especially valuable to the education industry for precisely this reason.
However, identifying the best business process management platforms for an education company can be challenging. With that in mind, the editors at Solutions Review compiled the following list to spotlight some of the marketplace's top-rated education-specific BPM solutions. Our editors selected these based on each provider's Authority Score, a meta-analysis of user sentiment through the web's most trusted business software review sites, and our proprietary five-point inclusion criteria.
Note: Companies are listed in alphabetical order.
The Best Business Process Management Solutions for the Education Industry
---
Description: Bonitasoft develops BPM software for developers to build business applications that adapt to real-time changes, UI updates, and more. With Bonitasoft, users can automate, model, and monitor business processes to streamline operations. The software automatically checks for errors and highlights them before users save their business model. Bonitasoft's education-specific capabilities cover student management, human resources, funding management, IT support, business process automation, academic management, compliance tools, and recruitment programs.
---
Description: BP Logix's Process Director is a complete BPM solution with workflow, case management, and business process automation software capabilities. These features enable IT and business users to create robust business process management and workflow solutions to address various business challenges. Colleges and universities can use BP Logix's process automation and management features to reduce operational costs, digitize forms, automate processes across campus, eliminate data silos, integrate data from various systems, and improve digital experiences for faculty and students.
---

Description: FlowForma offers no-code workflow automation tools that provide business experts with low entry costs and rapid process development. The company's Process Automation solution can help education entities bring their processes online and improve customer experiences, process efficiencies, internal visibility, and automated processes. FlowForma offers tools for expense claims, employee onboarding, risk assessments, reporting, data management, process deployment, and more.
---

Description: frevvo is a workflow automation software provider for higher education, K-12 schools, human resource teams, SMBs, and accounting firms. Its product suite includes on-premises and cloud-based solutions for process management, forms automation, and approval workflows. With frevvo's no-code visual workflow management solution, non-technical users at schools and higher education institutions can quickly digitize forms, improve user experiences, and automate student-facing and back-office business processes.
---
Description: Nintex offers IPA solutions that strip business inefficiencies and replace them with seamless, sophisticated processes. The easy-to-use, no-code platform, Nintex Workflow Cloud®, allows users to connect with all content repositories, systems of record, and people. Educators can use the Nintex platform to streamline, manage, and automate their recruitment, contract, proposal, auditing, and other processes. Some of its education-specific capabilities include employee recruitment, regulatory compliance tools, workflow automation, teacher recruitment,  and more.
---

Description: ProcessMaker is a low-code BPM and enterprise digital process automation platform. Its BPM offerings are known for their ease of use and customizability and offer a collection of features for designing, running, improving, and reporting on company processes. Higher education institutions can use ProcessMaker to develop business processes, design forms, monitor dashboards, integrate various systems, authenticate users, ensure compliance, model processes, manage documents, capture data, and more.
---
Description: Signavio, an SAP company, is a leading provider of BPM solutions, offering an integrated software solution allowing you to model, analyze, optimize, and execute business processes and decisions on one platform. The cloud-based Signavio Business Transformation Suite translates between strategy and execution. With Signavio's business process management solutions, academic institutions can optimize internal operations, improve compliance, identify opportunities, streamline change management, align processes with strategic direction, and provide meaningful student experiences.
---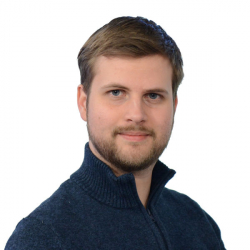 Latest posts by William Jepma
(see all)