The Best Digital Process Automation Solutions to Consider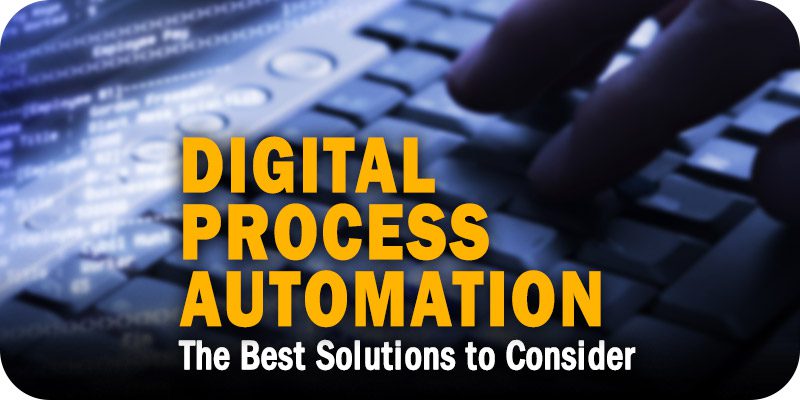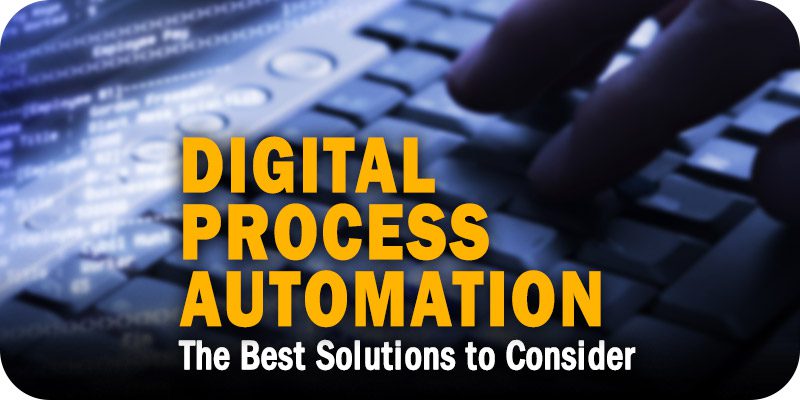 The Solutions Review editors have selected the best digital process automation companies based on each vendor's Authority Score, a meta-analysis of user sentiment through the web's most trusted business software review sites, and our proprietary five-point inclusion criteria.
Regardless of the industry, businesses of every size can benefit from a digital process automation (DPA) solution. These tools use low-code development functionalities to automate company processes and optimize workflows across applications and departments. A DPA solution expands the capabilities of a Business Process Management (BPM) platform with tools for automating tasks that would usually require human involvement.
However, choosing the best digital process automation solutions can be complicated, as it requires in-depth research and often comes down to more than just the solution and its technical capabilities. To make your search a little easier, our editors have profiled some of the best digital process automation solutions in one place. The editors have listed the companies in alphabetical order.
The Best Digital Process Automation Solutions to Consider
---
Description: Appian is a low-code platform provider for companies across industries like manufacturing, education, healthcare, retail, life sciences, energy, financial services, and more. Its capabilities cover process mining, workflow management, and automation, all available on its open, enterprise-grade platform. With its Process Automation Platform, companies can automate and optimize their processes with unified workflow orchestration, robotic process automation (RPA), artificial intelligence (AI), decision rules, intelligent document processing, and API integrations.
---
Description: Axon Ivy's solution combines the speed and agility of a model-driven low-code development platform with the power to build enterprise-grade applications. The Axon Ivy platform is highly scalable and offers a future-proof architecture that open standard technologies can easily extend. Its company-wide digital process automation capabilities include professional workflow management, intuitive modeling tools, an open architecture, fast commissioning, a suite of integrations with other systems, low-code support, and more.
---
Description: Bizagi is a leader in digital business process automation software. The company's primary solution is an iBPMS that offers execution on .NET and Java Platform Enterprise Edition. In addition to this, the vendor offers three tiers of solutions, including Bizagi Engine, Bizagi Studio, and Bizagi Modeler. With Bizagi's low-code digital process automation software, companies can work with an agile orchestration layer that connects existing systems, people, applications, information, and devices across an organization.
---
Description: BP Logix's Process Director is a complete BPM solution with workflow software, case management software, and business process automation software capabilities. These features enable IT and business users to create robust business process management and workflow solutions to address various business challenges. BP Logix's Process Director solution provides companies with a suite of digital process automation (DPA) features, including an integrated business rules engine, process intelligence (BI), web-based GUI workflow building tools, business activity management (BAM), and more.
---

Description: FlowForma offers no-code workflow automation tools that provide business experts with low entry costs and rapid process development. An award-winning Microsoft Office 365® app, FlowForma® Process Automation, revolutionizes the traditional BPM space, enabling business users and Heads of Departments to quickly implement HR onboarding processes, new product development, and clinical trials to increase organizational efficiency and productivity. 
---
Description: The IBM Cloud Pak for Business Automation solution offers companies a modular suite of integrated software components developed for hybrid cloud environments and capable of automating processes and improving growth. The end-to-end automation can be used to analyze workflows, develop AI-empowered applications with low-code tools, track performance data, assign tasks to bots, monitor processes, identify inefficiencies, and more. Everyday use cases for IBM Cloud Pak include HR onboarding, client support, accounts payable, and remote work dispatch.
---

Description: The iGrafx Strategic Transformation Platform enables transformation by connecting strategy to execution while mitigating risk, ensuring compliance, and providing a framework for governance, resiliency, business continuity, and continuous improvement. With its workflow automation capabilities, businesses can create reliable, repeatable processes that trim costs, improve lead times, model processes, automate specific areas of a process, provide increased transparency into process performance, and identify areas for improvement.
---

Description: Kissflow is a cloud-based BPM solution suite suitable for businesses of all sizes. The software automates business processes, monitors performance, helps initiate process requests, views items requiring user actions, and approves pending tasks. With its Workflow product, Kissflow provides its users with a DPA solution to create customizable workflows without a single line of code. It uses cloud business process automation to take repetitive, rule-based business processes off employees' hands and automate them easily, accurately, and flexibly.
---
Description: Laserfiche is a SaaS provider of intelligent content management and business process automation solutions for education, manufacturing, government, healthcare, financial services, and logistics companies. Its process automation platform is designed to help anyone in a company build easy-to-design automated workflows that require zero coding. The platform can also help companies auto-route documents to stakeholders to accelerate approvals, reduce repetitive tasks, connect legacy systems, use out-of-the-box analytics reports to identify areas for improvement, and more.
---
Description: Newgen Software Technologies is a global provider of Business Process Management (BPM), Enterprise Content Management (ECM), and Customer Communication Management (CCM) solutions with a footprint in over 60 countries. With Newgen's iBPS solution suite, companies can utilize a low-code process automation platform for automating complex, content-driven, and customer-engaging business processes. Functionalities include intelligent process automation, rapid application development tools, dynamic case management, process analytics, real-time reporting, and more.
---
Description: Nintex offers IPA solutions that strip business inefficiencies and replace them with seamless, sophisticated processes. The easy-to-use, no-code platform, Nintex Workflow Cloud®, allows users to connect with all content repositories, systems of record, and people. The platform's process automation capabilities cover robotic process automation (RPA) bots, workflow automation management, automated enterprise forms, mobile management, and more. Nintex provides robust IPA solutions for the following industries: Energy, Financial Services, Government, Health and Life Sciences, and more. 
---
Description: Quixy is a cloud-based, user-friendly digital transformation platform designed to help business users build unlimited enterprise-grade applications with a simple, code-free, drag-and-drop design. Business managers can use the platform to automate and streamline processes across departments without depending solely on IT. The solutions can also help users develop enterprise-grade applications faster with a drag-and-drop design tool, make changes whenever necessary, and integrate with other solutions to make it easier to achieve digital objectives.
---
Description: WEBCON is a software provider that offers an enterprise-grade low-code business process automation and management platform to help companies worldwide and across industries improve efficiencies, streamline processes, and drive overall business growth. Its primary product, WEBCON BPS, is an enterprise-level Low-Code Application Platform (LCAP) and BPM solution outfitted with robotic process automation, rapid application development, document management systems, process modeling, and other capabilities for digital process automation.
---

Description: WorkflowGen is a Canadian company that offers business process management solutions for organizations of all sizes. The software can be deployed through the cloud or on-premises. The solution provides a form designer allowing users to build customized web forms. The form builder uses HTML and Java, eliminating the need for additional software or plug-ins. Suppose your business is looking to go mobile. In that case, WorkflowGen offers mobile applications for iOS and Android, with support provided through an online forum and direct support for a small fee. 
---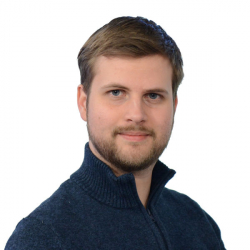 Latest posts by William Jepma
(see all)