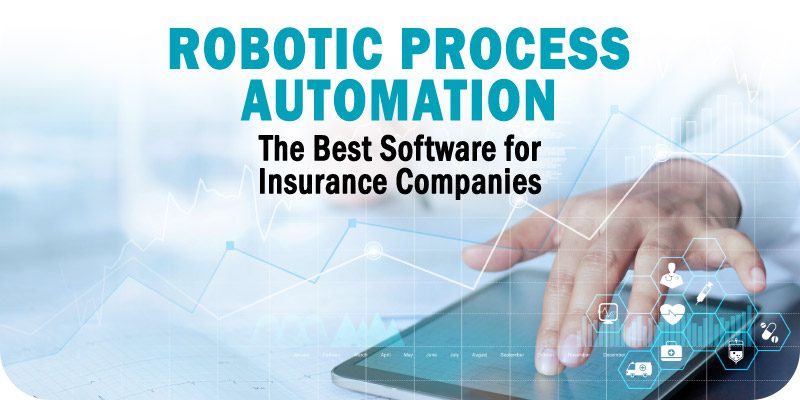 The editors at Solutions Review have compiled the following list to spotlight some of the best robotic process automation software for insurance companies to consider implementing into their businesses.
Regardless of the industry or market, businesses of every size can benefit from a robotic process automation solution. These tools can help growing companies across markets develop, improve, and streamline department processes. RPA solutions can be especially valuable to insurance businesses. They can improve their internal and external procedures, streamline claims processing, envision new products, reduce turnaround time (TAT), enhance the underwriting process, reduce operations costs, and more.
However, not every robotic process automation software is a good fit for insurance. So, with that in mind, the Solutions Review editors have compiled a list of top-rated robotic process automation solutions for retailers to consider working with. Our editors selected these software solutions based on each provider's Authority Score, a meta-analysis of user sentiment through the web's most trusted business software review sites, and our proprietary five-point inclusion criteria. The list is organized alphabetically.
The Best Robotic Process Automation Software for Insurance Companies
---
Description: Aiwozo is an Intelligent Process Automation platform that integrates robotic process automation (RPA) capabilities with AI to improve the level of process automation it can maintain. With the Aiwozo Intelligent Automation suite, companies can take strides toward improving the customer experience, reducing turnaround times, enhancing decision-making across departments, expanding to new geographies, driving efficiencies, speeding up processing tasks, staying competitive in hyper-growth environments, transforming underwriting operations, and more.
---

Description: akaBot is a robotic process automation solution provider that works with companies across industries. The company works with clients to prioritize process management metrics, identify tools for their needs, create customized strategies, design bots, develop an RPA center of excellence, and provide ongoing training and support services as needed. The company's platform suite can also help insurance companies maximize accuracy, guarantee service-level agreements (SLAs), streamline processing times, automate claims processing, and more.
---

Description: Automation 360 is a cloud-native and web-based platform combining RPA, artificial intelligence, machine learning, and analytics. The provider also offers its Bot Store, the first and largest marketplace with more than 1,200 pre-built, intelligent automation solutions. Insurance firms can use Automation Anywhere's RPA and AI functionalities to extract data from documents, organize extensive data sets, respond to customer requests, identify cross-selling opportunities, enhance underwriting, and drive digital transformation initiatives.
---
EdgeVerve Systems' AssistEdge RPA platform fits major enterprise companies, especially those particularly reliant on consumer customer service. The scalable solution helps organizations modernize customer service, improve business processes, and enhance operational productivity. AssistEdge equips insurance leaders worldwide with the scalability, intelligence, security, and innovation they need to deliver transformational impacts across insurance value chains. Capabilities cover everything from claims processing to customer service, policy administration, underwriting, and compliance.
---
Description: Kofax RPA integrates applications through any layer in the application stack; the presentation layer, database layer, or API layer. Users do not need programming skills, complex APIs, or lengthy consulting projects when integrating with the platform. The company's RPA platform provides insurance brands with built-in document intelligence, a simple robot builder, intelligent process insights, and compliance capabilities. These features will help insurance providers achieve uptime excellence, process claims, improve workflows, optimize customer service, and more.
---
Description: As part of the Pega Platform, Pega Robotic Process Automation delivers a range of capabilities for companies across industries. The solution offers Pega RPA Auto-balancing, a feature designed to ensure that a user's investment in process automation yields positive results. With the Pega for Insurance suite, companies can access industry-specific solutions for automating underwriting processes, personalizing engagement, optimizing claims, maximizing ROI, and transforming customer service across channels.
---


Description: Robocorp is a Python-based, open-source robotic process automation solution. The cloud-based solution, Gen2 RPA, uses cloud robots that can run on any platform and scale horizontally to keep mission-critical processes going. Insurance companies can use Robocorp to improve their automation programs, expedite claims processing, automate customer experiences, and implement Gen2 RPA. Specific capabilities include claims management, underwriting, agency relation management, payment processing, risk assessment, and data management.
---
Description: SS&C Blue Prism provides enterprises worldwide with intelligent automation technology solutions to help users develop a secure, scalable, intelligent digital workforce. With SS&C Blue Prism's RPA capabilities, insurance businesses can standardize processes globally, kickstart new revenue streams, generate faster quotes, automate tasks in the insurance renewal process, create frictionless customer service experiences, improve innovation, and create new efficiencies from existing systems.
---
Description: The UiPath RPA Platform allows anyone in an organization to build and use robots. Developers with more experience can use a rich development environment, while citizen developers can automate simple, day-to-day tasks for themselves and their teams with StudioX. UiPath's features can help insurance companies improve their underwriting procedures, automate billing, deliver faster post-sale services to clients, manage claims, elevate renewal rates, optimize operational costs, and more.
---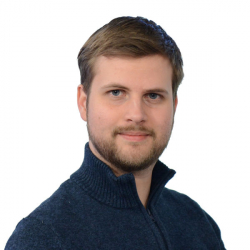 Latest posts by William Jepma
(see all)