8 of the Best Robotic Process Automation Solutions for Healthcare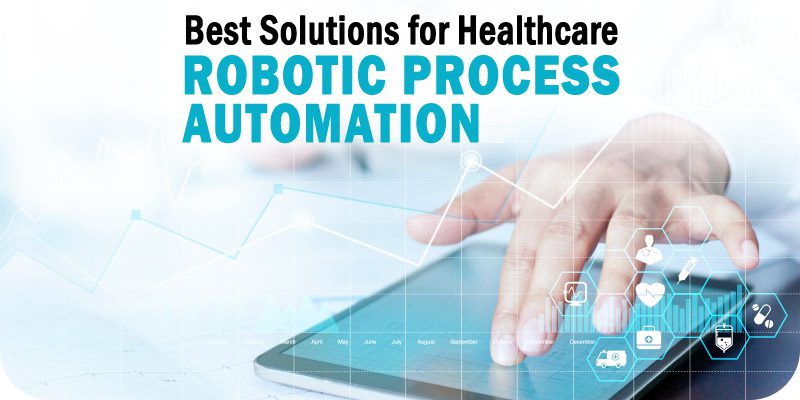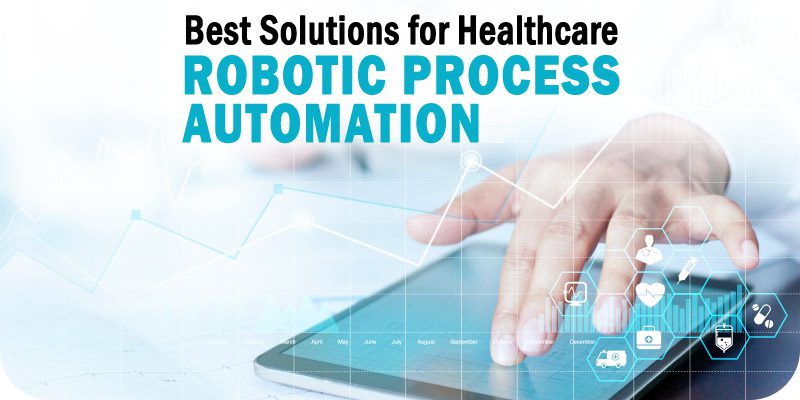 The editors at Solutions Review have compiled the following list to spotlight some of the best robotic process automation solutions for healthcare companies and users to consider.
Healthcare professionals need access to consistent, dependable technology systems capable of managing and automating as many of their processes as possible. However, not every healthcare solution is created equal, and professionals in the healthcare industry deserve to work with technology that streamlines their workload, not add to it. That's where Robotic Process Automation can help, as these solutions can help businesses improve the care they provide, eliminate time-consuming processes, and maximize the efficiency of employees.
With that in mind, the editors at Solutions Review created this list, which profiles some of the best robotic process automation solutions for healthcare organizations to consider. Our editors selected these software solutions based on each provider's Authority Score, a meta-analysis of user sentiment through the web's most trusted business software review sites, and our proprietary five-point inclusion criteria. The list is organized alphabetically.
The Best Robotic Process Automation Solutions for Healthcare
---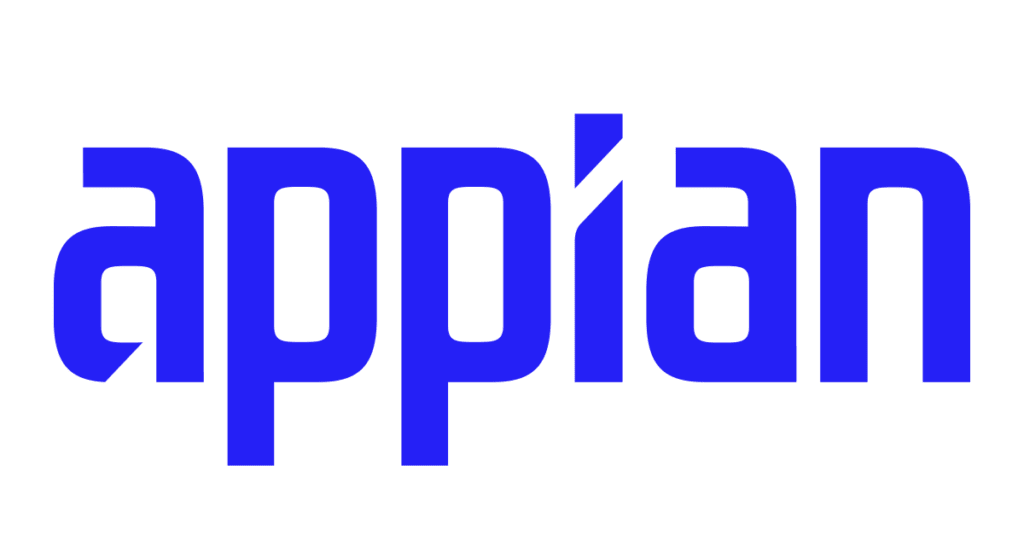 Description: Appian RPA enables users to quickly build and deploy bots with visual, low-code design in a secure cloud environment. IT teams can centrally manage, monitor, and deploy Appian RPA, third-party bots, and end-to-end processes to increase scale and performance. Appian's automation capabilities can help healthcare professionals improve how they deliver patient care, streamline care coordination, expedite crucial decision-making processes, and encourage innovation. Specific features include clinician management, clinical care operations management, member services, governance, risk, and compliance tools.
---

Description: Automation Anywhere's RPA solution, Automation 360, is a cloud-native and web-based platform that combines RPA, artificial intelligence, machine learning, and analytics. Healthcare organizations can use the platform's RPA capabilities to improve employee productivity, maintain positive patient experience, and ensure compliance by using bots to automate monitoring quality protocols against scores like AHRQ, HEDIS, and HCAHPS. Healthcare professionals can also utilize automated claims processing, revenue cycle management, contact center automation, inventory management, and more.
---

Description: Datamatics' TruBot is a "virtual assistant team" that automates repetitive and rule-based processes. It can recognize and replicate human actions when powered with AI, creating a more intelligent bot to make informed decisions. TruBot also comes equipped with a suite of RPA functionalities that can be tailored to the needs of healthcare enterprises. These include account settlement, medical billing, data ingestion, claims management, appointment scheduling, self-service check-ins, treatment cycle management, remote consultations, patient registration, claims processing, healthcare workflow management, and more.
---

Description: HelpSystems provides security, compliance, network management, business intelligence, and other technology solutions capable of helping companies improve operational control, deliver IT services, and more. Its product suite includes Automate, an enterprise automation software for companies across industries. For example, healthcare organizations can use HelpSystems Automate to improve their medical record management, optimize staffing levels, remain compliant with HIPAA standards, and develop bots capable of handling claims processing, appointment scheduling, billing, file movements, and more.
---
Description: Kofax RPA integrates applications through any layer in the application stack; the presentation layer, database layer, or API layer. The platform enables users to record, map, and analyze business processes and applications, including desktop and internal and external applications. Kofax's RPA platform can also help users develop and launch solutions that address workplace challenges specific to the healthcare industry. For example, Kofax's healthcare-centric capabilities include tools for process discovery, automated documentation generation, healthcare inventory management, real-time process insights, low-code/no-code bot development, and intelligent document capture.
---
Description: Laiye RPA can automate manual and repetitive tasks with advanced AI features, allowing staff to work on higher-value tasks. The platform comes with more than 400 pre-set commands that can be used for various projects, including those with a series of complex processes. Laiye's solution suite can also be tailored to the needs of healthcare organizations, allowing users to create bots that provide personalized assistance, expedite patient registration, automate scheduling, streamline processes, take over resource-intensive tasks to save employees' time, and more.
---
Description: SS&C Blue Prism offers a diverse product portfolio, including intelligent automation, robotic operating models, Blue Prism Cloud, automation lifecycle management, and a process assessment tool, among other devices. The company's intelligent automation platform is available for on-prem, public cloud, hybrid, multi-cloud, and SaaS deployments. Healthcare organizations can use the platform's RPA and intelligent automation capabilities to expedite patient processing, automate the contact center experience, standardize communications, create new patient engagement models, improve workforce satisfaction, and more.
---
Description: The UiPath RPA Platform allows anyone in an organization to build and use robots. Developers with more experience can use a rich development environment, while citizen developers can automate simple, day-to-day tasks for themselves and their teams with StudioX. Healthcare organizations can use UiPath's capabilities and software robots to streamline tasks and processes across departments to help patients, administrators, partners, and caregivers. These capabilities include tools for self-service scheduling, insurance verifications, claims submissions, chart management, automated patient documentation, and more.
---