Bonitasoft has announced the launch of an open-source digital process automation platform, titled Bonita, where Bonitasoft's new Customer Service Center will be managed and continually optimized. The new platform will also provide users with an expanded set of innovative features and open, extensive process automation that separates coding and modeling tools so developers, citizen developers, and business users can utilize the platform to meet their individual needs.
Bonitasoft develops BPM software for developers to help them build business applications that adapt to real-time changes, UI updates, maintain business models, and more. With Bonitasoft, users can automate, model, and monitor business processes to streamline operations. The company also provides adaptive case management (ACM), robotic process automation (RPA), and low-code application development capabilities for companies across industries.
Bonitasoft's new Customer Service Center was developed on the Bonita Cloud digital automation platform. It will act as the primary communication hub between Bonitasoft and end-users of the Bonita digital automation platform. The new updates will enable developers to use the Bonita SDK with their preferred tools for building and importing extensions. Meanwhile, citizen developers can use drag-and-drop, BPMN-based tools for modeling and adding business elements to existing processes.
Miguel Valdes Faura, Bonitasoft's CEO and co-founder, says, "The Bonita process automation platform is ideal for cross-functional, multidisciplinary, agile 'fusion teams' with different levels of technical skills. Business folks, like the project managers on the Customer Service Center (CSC) team, are able to model, work on business data, build business rules, design user interfaces, and more in Bonita Studio while the developers use Bonita software development kits to independently create integrations and extensions, on their preferred tooling."
Learn more about Bonitasoft.
---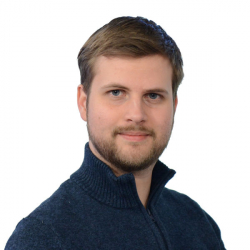 Latest posts by William Jepma
(see all)