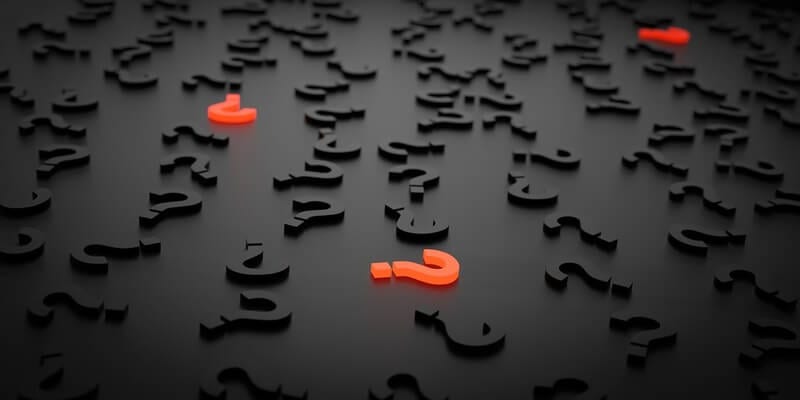 When you search for Business Process Management Software (BPMS), there are a plethora of options. Sometimes too many, so the process of choosing the right one can quickly get overwhelming. Some are offered via the cloud, other are on-premise. Some solutions are priced per user, others are a one-time fee. With so many options available today, how are you supposed to filter between all the choices in order to get one right for you and your business? Thats where Frequently Asked Questions (FAQ's) about BPM software some in handy.
Don't worry, we're here to help. Below are some of the most frequently asked questions (FAQ's) about BPM software to help you in the selection process. We've also created a variety of buyer resources and articles to speed the evaluation of BPM solutions. In our Business Process Management Buyer's Guide, we offer readers a full BPM market overview. This includes company and product profiles and best use cases for the top-24 providers, ten questions for prospective BPM buyers, and our bottom line analysis.
What is BPMS?
In a nutshell, business process management software helps companies create, deploy, improve, and manage their business processes and workflows. It streamlines business processes, making them more effective and adaptable. BPMS acts as a valuable automation tool for businesses to generate a competitive advantage through enhanced operational efficiency, improved customer service, process excellence, and continuous process improvement. These tools support the integration of processes and information with a particular focus on how each is managed.
Today, businesses face increasing competition from companies of all sizes and stature. In order to remain competitive, decrease costs and increase organizational productivity, business leaders must recognize the importance of improving business processes. By implementing a BPM solution into your organization, it helps to put into effect quick responses to challenges and opportunities, at the same time helping business leaders make the right decisions for overall company growth.
What are some common BPMS features?
Some of the most common BPMS features include process design, custom and automated workflows, team collaboration tools, templates, apps, and real-time work updates. In this article, we divulge deeper into some of the must-have features for BPM solutions – read it here.
How much does BPMS cost?
All BPMS pricing depends on user size and feature sets. Most vendors require a call, during which they provide an individualized quote. Prices could range anywhere from $5 per user, per month to hundreds of dollars per user, per month. We suggest doing some research or reaching out to the software provider and asking before buying anything. Software review sites such as Capterra, SoftwareAdvice, or G2Crowd usually have info regarding prices, so those websites would be a good place to start.
Are there free BPMS options available?
As mentioned previously, it all depends on user size, features and the software provider. But to answer this question directly, yes, there are free BPMS options available today. Some of them you can find from our article "The Top 15 Free and Open Source BPM Software."
What are the benefits of using BPMS?
BPMS enables businesses to design, implement, execute, monitor and optimize important business processes. By doing so, companies can efficiently organize and analyze data in order to automate business operations to save time and improve overall business productivity. Besides the obvious benefits of implementing BPM software – like reducing costs, rendering competitive benefits and enhancing business agility – these systems can do much more for your business and business strategy. Read here for more.
---
Looking for more? Download our Business Process Management Buyer's Guide for free to compare the top-24 products available on the market with full page vendor profiles. The guide includes four key capabilities to look for in a BPM platform, plus questions to ask before purchasing. It's truly the perfect resource for anyone looking to find the right BPM for their business/organization, or those looking to replace an existing one.
And don't forget to follow us on Twitter, LinkedIn and Facebook for all the latest in Work Tech!

Latest posts by Elizabeth Quirk
(see all)