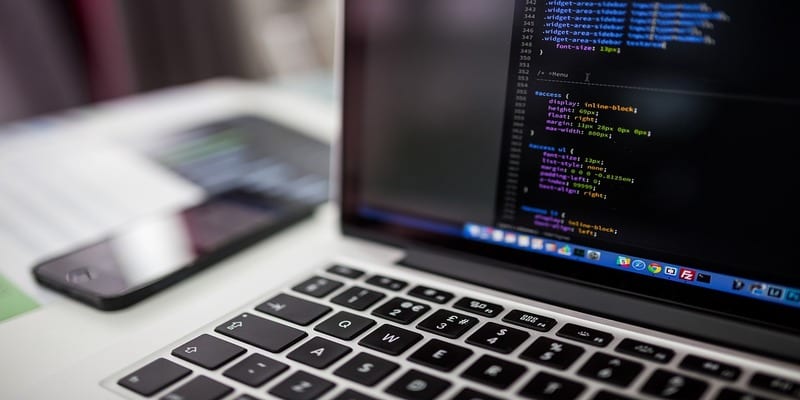 Organizations can achieve true business agility with BPM software as it gives them visibility and control over key business processes. With custom workflows, project and task management, and full auditability built into every process, businesses that deploy BPM gain a critical competitive edge in today's ever-evolving technology landscape. However, BPM platforms offer limited flexibility in terms of the interface that can be developed. For example, it would not be possible to implement Photoshop on a BPM platform.
So, what's the difference between BPM software and application development platforms?
By contrast, application development platforms can provide unlimited flexibility and offer an integrated environment for coding, testing, tracing bugs, etc. This requires a lot of manual effort – both for initial coding and subsequent changes, but there are typically no additional costs for using the resulting product. In most cases, application development platforms are used by software vendors that may spend tens of millions of dollars developing a product, but then defray the cost among hundreds of customers.
We had the chance to speak with Colin Earl, founder and CEO of Agiloft, a Silicon Valley pioneer in no-code development platforms for business applications, to further discuss the difference between no-code BPM platforms vs. low-code platforms.
SR: What are no-code BPM platforms?
No-code business process management platforms are browser-based software tools that make it easy to build highly-customized products that manage enterprise data and support custom workflows, dashboards, and business rules. Their key advantage is that they can be reconfigured to reflect user feedback and changing requirements in a matter of days or even hours. It is now possible to build full business enterprise platforms without writing a single line of code. No-code BPM platforms can automate pretty much any process within the enterprise, and some include prebuilt solutions that are best in class in their own right.
SR: How do they compare to low-code?
The term "low-code" is a bit misleading as it sounds like new technology but in many cases is just traditional software rebranded. Vendors can get away with this because "low-code" is not clearly defined. Low-code developers may work from existing templates, but they still require custom code for any changes to business processes. Those changes take months to develop and may introduce bugs and security holes. Testing and fixing bugs often more than doubles the project time and costs, yet somehow these problems always seem to come as a surprise.
No-code BPM platforms remove the need to write software altogether. That means that enterprises can configure the software in-house and changes to business processes and approval workflows can be made by in-house staff with a few mouse clicks.
SR: What are the advantages of having a no-code BPM platform vs. a low-code one?
With a no-code BPM platform, administrators and even business users can make deep configuration changes using only a web browser, so there's no need to bring in programmers every time your process changes. The greatest benefit of no-code is the ability to make changes in a matter of days, or even hours, without worrying about introducing new bugs. This contrasts with the months or even years it takes to implement and test changes to traditional enterprise software.
Another advantage of using no-code platforms is that you can employ a truly iterative development process. It is key to secure user feedback early and often when deploying technology so users can test the application and provide input throughout the process. It's basically the agile development model without the programming.
SR: How do these platforms help businesses to automate business processes to improve efficiency, reduce risk and deliver better customer service?
With highly configurable automation, no-code platforms increase efficiency and reduce the risk of deploying digital systems. Organizations also get a new level of dexterity, as they can customize their systems to fit the most complex workflows and automate those processes to free up time that can be better spent on customers. And with auditability and compliance built into business process management, large enterprises can reduce regulatory risk. Auditability becomes a free side-effect of process automation.
---
Looking for more? Download our Business Process Management Buyer's Guide for free to compare the top-24 products available on the market with full page vendor profiles. The guide includes four key capabilities to look for in a BPM platform, plus questions to ask before purchasing. It's truly the perfect resource for anyone looking to find the right BPM for their business/organization, or those looking to replace an existing one.
And don't forget to follow us on Twitter, LinkedIn and Facebook for all the latest in Work Tech!

Latest posts by Elizabeth Quirk
(see all)