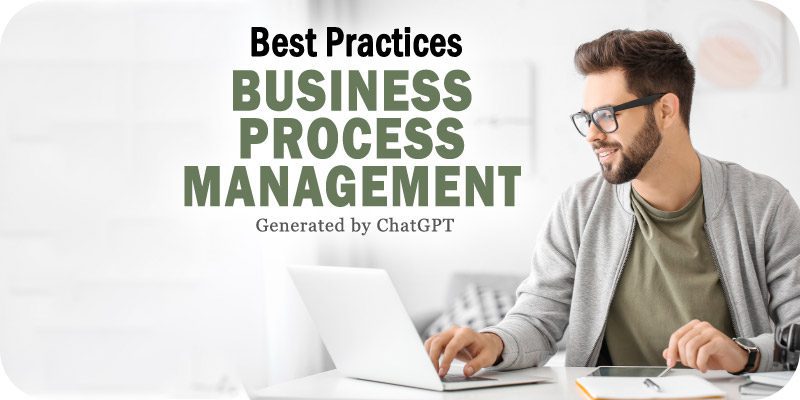 Solutions Review's marketing technology editor, William Jepma, asked ChatGPT for best practices for business process management (BPM). After reviewing its answers for clarity and editing them for grammar, we compiled them below. The questions we asked the AI will be highlighted in red like this.
What is Business Process Management?
Business Process Management (BPM) is a systematic approach to improving, streamlining, and optimizing business processes to achieve organizational goals. It involves the design, modeling, execution, monitoring, and analyzing of business processes to identify areas for improvement, eliminate inefficiencies, and increase productivity. It aims to create a culture of continuous improvement, where operations are continuously monitored and improved to achieve better outcomes for the organization and its customers. BPM is often supported by technology, like BPM software, which provides tools for process modeling, simulation, execution, monitoring, and analysis.
What Are the Top Business Process Management (BPM) Best Practices?
---
1) Define clear goals and objectives
Clearly understand the purpose of the business process and set clear goals to achieve.
2) Involve stakeholders
Engage stakeholders to understand their needs, provide feedback, and build consensus.
3) Analyze and map processes
Understand the current state of processes, identify bottlenecks, and map out the ideal process flow.
What is a process flow?
A process flow is a visual representation of a business process depicting the steps and tasks involved in completing a job or activity. It shows the flow of information, tasks, and decisions involved in a process to clarify the relationships between different steps and the participants involved. The process flow can be presented in multiple formats, including flowcharts, diagrams, or maps. It can communicate process information to stakeholders, facilitate process improvement, and support process automation and optimization.
4) Design for automation
Consider which processes can be automated, and design them to maximize efficiency and reduce errors.
5) Continuously monitor and improve
Regularly review and update processes to remain relevant, efficient, and effective.
6) Encourage communication and collaboration
Foster open communication between team members, departments, and stakeholders to ensure a consistent and effective process.
7) Foster a culture of continuous improvement
Encourage employees to identify process improvements and create a culture that values and supports process improvement.
What is continuous improvement?
Continuous improvement is a philosophy and approach to work that seeks to continuously increase the effectiveness and efficiency of processes, products, and services. It involves a cycle of identifying areas for improvement, making changes, and measuring the results, to achieve a higher level of performance over time. In a business context, continuous improvement can encompass a range of activities, including streamlined processes, waste reduction, quality improvement, increased productivity, and enhanced customer satisfaction.
8) Measure and track performance
Establish key performance indicators (KPIs) to monitor process performance and identify areas for improvement.
9) Adopt technology
Use technology, such as BPM software, to automate processes, streamline workflows and improve data management.
What is BPM software?
Business Process Management (BPM) software is used to design, model, execute, monitor, and optimize business processes, including procurement, sales, customer service, and human resources. BPM software typically includes tools for process modeling, process simulation, process execution, process monitoring, and process analysis. The software can also provide process documentation, collaboration, and reporting features, allowing stakeholders to work together more effectively on process improvement projects. BPM software aims to improve the efficiency, agility, and visibility of business processes, resulting in increased productivity, improved customer satisfaction, and reduced costs.
10) Ensure compliance
Ensure processes align with industry regulations, standards, and best practices to minimize risk and maintain compliance.
---
---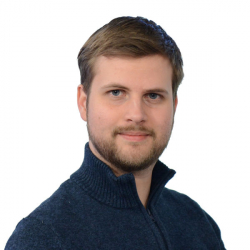 Latest posts by William Jepma
(see all)