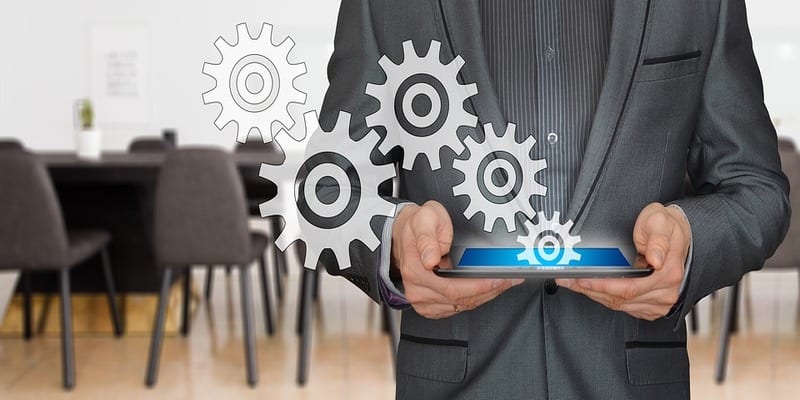 Business innovation is an organization's process for introducing new ideas, workflows, methodologies, services or products in order to stay profitable. In today's ever-changing business environment, innovation is a crucial aspect for businesses to stay afloat, according to Dr Mathias Kirchmer and Peter Franz, co-founders of the global BPM consultancy, BPM-D.
In their paper titled, "Innovation through Business Process Management – Competing Successfully in a Digital World," they emphasise that today's successful enterprises make innovation part of their day-to-day operations, and dismiss the often expressed notion that Business Process Management (BPM) kills creativity and innovation. The authors explain in detail what BPM has to do with innovation, how value-driven BPM enables it, and some examples of value-driven BPM used in innovation initiatives.
Available here, Kirchmer and Franz argue that BPM can create and improve business innovation, becoming a facilitator of innovation initiatives – with value-driven BPM serving as an enabler for business process innovation.
"We stress the aspect of innovation and BPM's role in achieving it since this is an area where we have encountered many misperceptions in today's organizations. There are still many people who think BPM kills creativity and innovation. This is a huge misunderstanding. The right approach to process management identifies the appropriate degree of freedom for people to deliver the right innovation that moves an organization forward – faster and at lower risk. Value-driven BPM provides a management discipline that delivers the transparency and agility required to enable innovation. It sets the parameters so that an organization is able to react to change fast and effectively," writes Kirchmer and Franz.
BPM for Business Innovation
BPM, more often than not, incorporates Continuous Process Improvement (CPI) methodologies such as Lean and Six Sigma and uses them in conjunction with BPM to optimize business processes. BPM can act as the catalyst to accelerate the application of Lean and Six Sigma methodologies and can increase organizational efficiency and profitability by enhancing business processes with three important elements – agility, visibility and efficiency.
BPM software (BPMS), on the other hand, is important because it can help organizations gain a competitive advantage by assisting business leaders to improve organizational performance by analyzing, designing, implementing, controlling and modifying operational business processes. It also helps managers and CEOs measure, respond and control all operational processes and apply IT solutions directly to them.
BPM solutions help coordinate the improvement of staff productivity by automating the daily workforce tasks they would be doing manually if a BPM system wasn't in place. By implementing BPMS into your organization, it helps to put into effect quick responses to challenges and opportunities, at the same time helping business leaders make the right decisions for overall company growth.
Download the paper, "Innovation through Business Process Management – Competing Successfully in a Digital World," here.
---

Latest posts by Elizabeth Quirk
(see all)