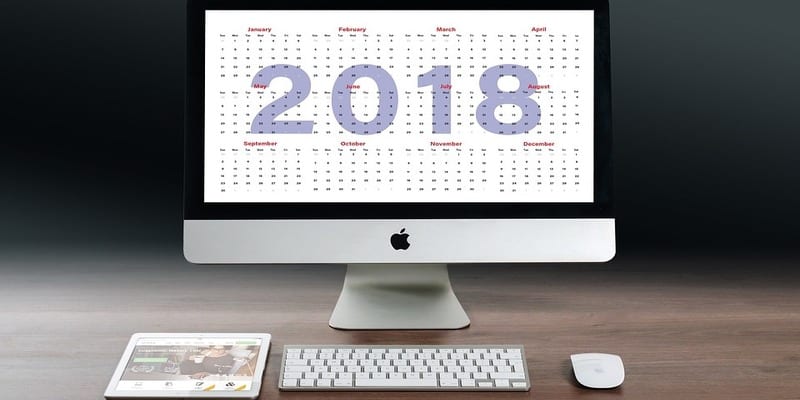 Knowledge network and leading print magazine that bridges the gap between enterprise IT vendors & buyers, CIOReview, recently released its 20 Most Promising Business Process Management (BPM) Solution Providers in 2018, a vendor listing that identifies the solution providers that are innovating in the space.
A distinguished panel comprising of CEOs, CIOs, CMOs, analysts, and the editorial board of CIOReview have selected the top players that have exhibited vast knowledge and in-depth expertise in delivering BPM related solutions. This listing gives an insight into the solutions that are currently available in the market and how they help their clients surmount competition.
At Solutions Review, we track the solution providers that have the biggest impact on the enterprise. As such, we've read through CIOReview's complete rankings, available here, and plucked the 10 BPM tools and providers we think matter most. For an even deeper breakdown of the top BPM solutions, consult our Buyer's Guide for Business Process Management.
AgilePoint offers a secure, reliable, scalable, and affordable BPM solution: AgilePoint NX. This low-code platform empowers you to quickly build anything from simple e-forms and workflows to complex, multi-tenant Software-as-a-Service (SaaS) apps, Internet of Things (IoT) apps, and composite Line-of-Business (LOB) systems without writing code and at a price almost any enterprise can afford. With deep roots in the BPM space, AgilePoint NX can help you decrease back-office spend by systematically improving enterprise efficiency via modeling, automating, measuring, and refining processes.
As a leader in low-code BPM, Appian makes building, launching, using, and customizing enterprise applications easy. Take advantage of the power of modern BPM – design, execute, manage and optimize your processes all with the Appian Digital Transformation Platform. Appian allows you to automate any process end-to-end without the need for custom code. Appian's intelligent BPM Suite can rapidly deliver enterprise applications with social collaboration, mobile capabilities, real-time process intelligence, rapid app development and flexible deployment.
Bonitasoft's intelligent BPM platform combines process improvement techniques with business process automation technology. As the only open-source vendor in Gartner's iBPMS Magic Quadrant, Bonitasoft's BPM capabilities allow you to design, connect, execute, monitor and optimize business processes and ensure a high degree of control and visibility over your business logic. Bonitasoft provides a single environment and enabling technologies for development and deployment of business processes, such as advanced monitoring and reporting solutions, BPM notation (BPMN2) modeling tools and more.
Bpm'online provides unique synergy of BPM technologies and Customer Relationship Management (CRM) for sales, marketing, service to empower organizations to accelerate time-to-strategy execution. Bpm'online Studio is the unique synergy of business processes management and case management technologies that provide organizations with powerful tools to easily manage and optimize business processes. Bpm'online provides a complete set of tools to effectively manage business processes, including process modelling, execution, monitoring and analysis.
K2's process automation platform makes it possible to deliver integrated, mission-critical process automation at scale and quickly roll out lightweight departmental workflows across the business. Organizations can rapidly build and deploy low-code business apps that are agile, scalable and reusable, resulting in modern processes that easily connect people, data, decisions and systems. K2's Blackpearl is a business process application that helps organizations transform manual, paper-based processes into powerful and feature rich business applications.
KiSSFLOW from OrangeScape is a cloud-based BPM solution suitable businesses of all sizes. The software automates business processes and monitors performance. Additionally KiSSFLOW helps initiate process requests, view items that require user actions, and approve pending tasks. The company's workflow management and BPM software is an all-in-one platform that allows you to integrate with all of your essential workflow automation tools such as G Suite, Office 365 and more. Identify bottlenecks quickly with intelligent business process management tools from KiSSFLOW.
As a leader in software for customer engagement and operational excellence, the Pega Platform is a model-driven, unified approach that delivers an enterprise-grade, agile application with a no-code authoring experience. Pegasystem's end-to-end digital process automation can revolutionize your operations with everything from bots that automate tasks and fetch data to case management and BPM.
Downloaded more than 1,000,000 times and currently being used by thousands of companies around the world, ProcessMaker offers Workflow & BPM Software Suite. ProcessMaker automates form based, approval driven workflow that improves the way information flows between data and systems. ProcessMaker workflow management software allows public and private organizations to automate document intensive, approval-based processes across departments and systems.
Signavio Process Manager is an intuitive BPM solution for professional process modeling. Thanks to innovative web technology, you can get started right away and include your colleagues in collaborative design. Whether you want to create current-state documentation or target concepts, this is your best choice for process modeling. Signavio's Suite allows businesses to take the strategies they develop to reach objectives like customer excellence, operational improvement, business excellence, and digital transformation into execution.
ARIS BPM from Software AG allows users to analyze and optimize their business processes to increase productivity. With the ARIS BPM platform, users can document business processes and dependencies between organizations, processes, data, and IT-applications. As a leader in helping companies with their digital transformation initiatives, Software AG allows you to transform, manage, measure and optimize all your important business processes.
---
Looking for more? Download our BPM Buyer's Guide for free to compare the top-24 BPM products in the market with full page vendor profiles. The guide also includes 4 key capabilities to consider while selecting a new BPM solution and 10 questions to ask yourself and the software vendor before purchasing.
And don't forget to follow us on Twitter, LinkedIn and Facebook for all the latest in Work Tech!

Latest posts by Elizabeth Quirk
(see all)