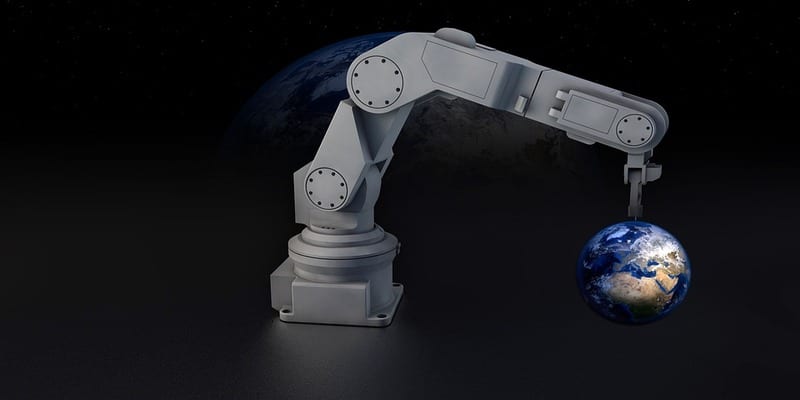 Digital transformation is fully upon us in 2018, and nowhere else is this more apparent than in the business world. Technology is driving business metamorphosis, and organizations need to significantly increase their investments in embracing new-age technology in the new year.
According to Bhupender Singh, CEO, Intelenet Global Services, businesses are increasingly looking to partner with players who not only offer advanced technology capabilities, but more importantly, who understand the intricate facets of their domain.
This, apparently, has placed the IT-BPM (Business Process Management) sector in a favorable position as it possesses the right mix of both to boost business efficiency.
The BPM sector has been prepping itself for this digital transformation by the way of embracing emerging technologies such as Artificial Intelligence (AI), machine learning and Robotic Process Automation (RPA) into its portfolio of offerings.
"Going forward, these customized offerings will go beyond delivering improved business efficiencies and also result in higher cost savings and business value," Singh reports.
Below is a brief overview of the "broad contours" that will reshape the IT-BPM industry in 2018, provided by Singh.
Disruptive technologies: AI and robotics have been the tech buzzwords in the last year, with tech titans showcasing the wide array of possibilities these technologies can unleash. Businesses across key sectors such as BFSI, Travel & Hospitality, Healthcare and Retail have been eagerly looking to infuse these capabilities into their operations and services, and the IT-BPM industry is reengineering its offerings to meet these varied demands. Given deep-domain exposure that this sector has amassed, heavy investments are being made to develop solutions that cater to the new market requirements, through the use of AI, Robotics and Automation.
Revamped partnerships: The nature of IT partnerships is evolving as the business reliance on technology has increased immensely. IT-BPM players have become a more integral business partner, with the vast outlay of organizational data and insights they possess. Going forward, these business relationships will grow tighter as the IT-BPM sector has begun to absorb a certain degree of risk as well to ensure that their clients are able to derive the benefits of the new tech capabilities that have emerged.
"The IT-BPM industry, one of India's most resilient sectors, is developing a brand new avatar through these underlying changes. As businesses today require more real time analysis and consistent focus on improvement, this industry's wealth of knowledge and capabilities can provide some serious differentiation that can drive tangible business results," Singh adds.
---
Looking for more? Download our BPM Buyer's Guide for free to compare the top 24 BPM software vendors head to head! The guide also includes 4 key capabilities to consider while selecting a new BPM solution and 10 questions to ask yourself and the software vendor before purchasing.
And don't forget to follow us on Twitter, LinkedIn and Facebook for all the latest in Work Tech!

Latest posts by Elizabeth Quirk
(see all)