DuploCloud has revealed a new version of its unified, cloud-based DevOps, compliance, and low-code/no-code automation platform. The enhancement incorporated in the updated version includes new compliance standards for HITRUST, NIST, Soc 3, PCI, GDPR, and HIPAA, alongside an improved user interface and integrated diagnostics for logging, alert, and monitoring notifications. DuploCloud has also announced the launch of its first open-source product, the DuploCloud Compliance Auditor 1.0, which will automate the evidence collection for compliance audits.
DuploCloud is an end-to-end DevOps automation and compliance platform that offers a no-code/low-code solution for SMBs, startups, and other companies looking to build enterprise-grade applications or migrate to the cloud. The company's subscription-based platform comes equipped with application deployment capabilities, a CI/CD framework, audit and reporting tools, security controls, task automation, and out-of-the-box compliance.
With the release of its updated platform, DuploCloud will continue to help its growing audience of customers auto-generate security and compliance controls, expedite the cloud provisioning process, and reduce costs. Meanwhile, the launch of DuploCloud Compliance Auditor, the company's first open-source solution, provides customers with continuous, automated evidence collection to round compliance requirements without requiring users to write any code.
Venkat Thiruvengadam, the CEO of DuploCloud, says, "In the post-covid era, enterprises are conducting more of their business online in industries that traditionally did not have online productivity solutions. While many of these innovative solutions are offered by startups, they struggle to meet the high security and compliance requirements of a mature enterprise. We are excited to bring DuploCloud's hyper-scale functionality and compliance automation to these short-staffed developer teams, which have had to delay projects due to the complexities of enterprise security requirements."
Learn more about DuploCloud.
---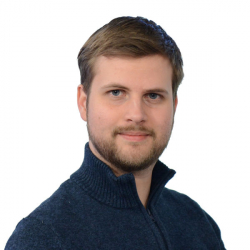 Latest posts by William Jepma
(see all)