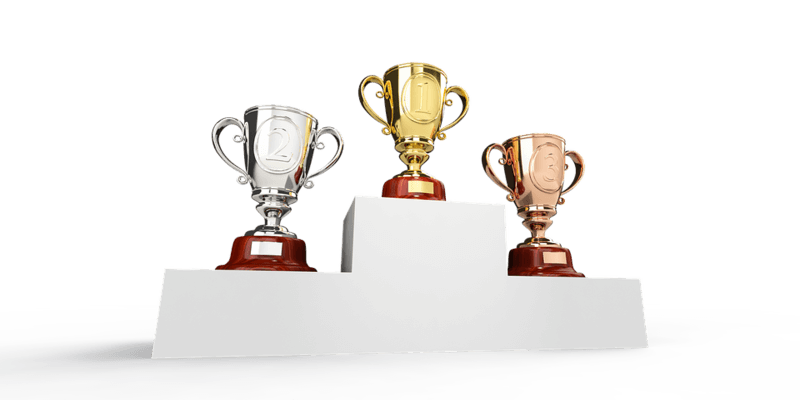 Analyst house, Gartner Inc. recently released their March 2019 Gartner Peer Insights Customers' Choice for Enterprise Business Process Analysis (EBPA). Supported by a rigorous selection criteria, the Gartner Peer Insights Customers' Choice distinction is based on feedback and ratings from end-user professionals who have experience purchasing, implementing and using products and technologies supporting their transformation initiatives.
What is it?
Business process analysis a specialized method within the broader context of business process management (BPM) to analyze whether current processes are meeting their goals. Gartner defines EBPA as the discipline of business and process modeling aimed at transforming and improving business performance with an emphasis on cross-viewpoint, cross-function analysis, and strategic and operational decision support. EBPA tools are of interest to business architects, enterprise architects, process architects, process analysts and process owners looking to understand and improve their process-related outcomes.
"Unlike more-traditional BPA tools, EBPA tools support the professional modeling community (process architects and process analysts) and the rank-and-file workforce, as part of the move toward democratization of process improvement, and knowledge discovery and dissemination. Furthermore, it extends its reach toward supporting the business in trying to crack the "strategy to execution" dilemma. EBPA is the practical implementation of 'BPA for the masses' and 'BPA for the business,'" Gartner adds.
Today, digital business requires organizations to transform how they work. Luckily, using business process analysis helps you identify the detrimental elements in an operation and identify how to overcome obstacles. Without a proper analysis, your teams will waste a lot of time and effort solving the wrong problems or switching from one software to another.
According to Peter Matthijssen, Chief Technology Officer at BiZZdesign, both BPA and BPM software are aimed at optimizing process performance. However, where BPA has a strong IT focus, BPM has a broader scope. Ideally, the two should strengthen instead of replace each other.
Who is involved?
Over 23 products were considered, but only two vendors qualified  for the distinction: Microsoft products (Visio Pro for Office 365) and Signavio (Process Manager).
Microsoft
Visio Online Plan 2 includes Visio Online, an always up-to-date Visio desktop application, and 2GB of OneDrive storage making it Visio's most powerful diagramming suite to date. Visio comes with a robust library of built-in and third-party templates and shapes, as well as integrated collaboration tools, so your team can work together—virtually anytime, anywhere. Store and share your diagrams and processes online and access them on the go, from nearly any device. Link your shapes and diagrams to data from popular internal and external sources to visualize real-time information.
Microsoft's Visio Pro features include versatile templates and thousands of shapes, the ability to import DWG files with latest format, easy flowcharting experience, and much more.
Signavio
With over 1 million users in over 1,300 companies worldwide, Signavio is a leading provider of business transformation solutions. Recognized for its ease of use and rapid return on investment, Signavio's intelligent decision-making tools have placed digital transformation, operational excellence and customer experience at the center of the world's leading organizations. The innovative, cloud-based Signavio Business Transformation Suite enables collaborative business process design, management of risk & compliance, and delivers workflow automation solutions for greater efficiency and operational agility. Headquartered in Berlin, the company has global offices in the US, UK, France, Netherlands, Switzerland, Singapore and Australia.
Gartner Peer Insights Customers' Choice constitute the subjective opinions of individual end-user reviews, ratings, and data applied against a documented methodology; they neither represent the views of, nor constitute an endorsement by, Gartner or its affiliates.
Read Gartner's March 2019 Gartner Peer Insights Customers' Choice for Enterprise Business Process Analysis.
Solutions Review sat down with Mark McGregor, Head of Strategy at Signavio to discuss the latest developments in BPM technology. Topics include Customer Journey Mapping, Process Improvement, and Process Modeling. Also what is the current state of BPM, where this technology is in the adoption curve and where it is heading. Enjoy!
---
Looking for more? Download our Business Process Management Buyer's Guide for free to compare the top-24 products available on the market with full page vendor profiles. The guide includes four key capabilities to look for in a BPM platform, plus questions to ask before purchasing. It's truly the perfect resource for anyone looking to find the right BPM for their business, or those looking to replace an existing one.
And don't forget to follow us on Twitter, LinkedIn and Facebook for all the latest in Work Tech!

Latest posts by Elizabeth Quirk
(see all)