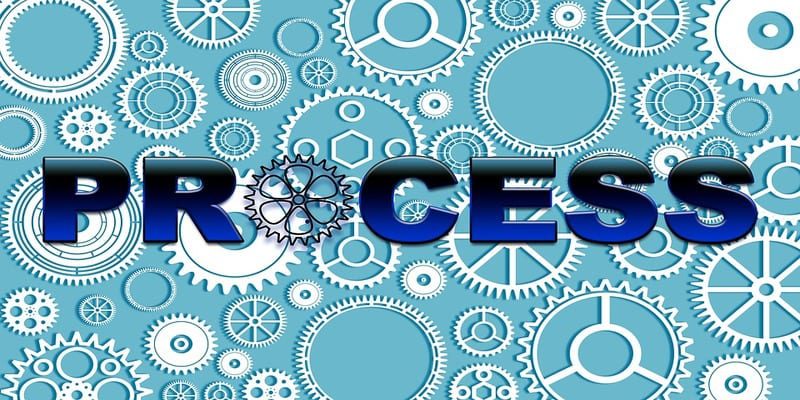 Written by Herman Morgan, Business Analyst at Tatvasoft.com.au
Today, in the world of business and technology, the importance of having successful business processes is continuously increasing. A business process is defined as a set of activities required to accomplish a specific company goal.
Similarly, Business Process Management (BPM) refers to the managerial task of the business processes. It is not a one-time task but rather an ongoing activity that involves consistent re-engineering of the strategies. It is related to how an organization creates, edits, and analyzes the advanced forecasted processes that sum up the core of its business.
Why is it important?
When an organization is left unplanned or unmanaged, it leads to the poor business processes, which ultimately affects the CEO along with the individuals. At the initial level of BPM, an individual may notice one part of the process, from start to end. The chaotic business process hits harder and leads to a waste of time, more errors, data lacking and demoralized employees. Therefore, it becomes essential to apply business process management for optimal operations of the organizations.
BPM software is a process automation tool, helping organizations map out their everyday processes to identify and eliminate bottlenecks, control company's costs, make day-to-day processes as efficient as possible, and ensure the effectiveness of the people involved in important business processes. It's important  because it can help organizations gain a competitive advantage by assisting business leaders to improve organizational performance by analyzing, designing, implementing, controlling and modifying operational business processes.
BPM Lifecycle
Generally, the BPM is observing a life cycle for smooth functioning and better understanding. BPM steps follow as:
Design: Breaking down the whole process into multiple tasks to check out on each and every part effectively.
Model:

Visual layout of the processes to fix details like deadlines and conditions to give a clear idea of the process.

Execute: T

esting the process live with a small group to check the execution and then permit it to all users.

Monitor:

Keeping a sharp eye or analyzing the process to identify the progress and locate bottlenecks

Optimize: As you monitor, notice the changes that needs to be done to improve BPM steps.
Types of BPM
Based on the purpose served, BPM can be categorized into 3 types:
People-Centric: It is primarily executed by humans. Requiring a lot of approvals and tasks performed by individuals, these process provides user-friendly, quick tracking and simple notifications.
Integration-Centric: This handles the processes that primarily jump between your existing systems, for example, HRMS, CRM, ERP without much human efforts. It has external connectors and API access to be able to create processes to move fatter.
Document-Centric: This enables routing, formatting, verifying and getting the documents verified as the tasks proceed along the workflow.
Features Every BPM Tool Must Have
Visual Workflow Tool: To create the primary path of the business process involving parallel branches and tasks for every system and individual.
Drag and Drop Form Designer: The form designer collects different types of data to carry the payload through the entire process.
Role-Based Access Control: Hide or restrict editing information based on the task in the workflow to handle all faulty situations.
Mobile Support: Get the updates for the task completion on the mobile device that offers complete functionality.
Administration Features: No need for an expensive consultant to seek help for creating reports, mananging users, reassigning tasks and form editing.
Single Sign-On (SSO): Allows the user to log in with one set of credentials across multiple softwares to track activities.
Integration with Existing Software Systems: Detailed API support, web hooks, REST APIs and much more.
Reports and Analytics: To analyze important data like time is taken to complete tasks, stats on rejections and rerouting.
Performance and Scalability: To scale the business expansion and growth.
Process Performance Metrics: Automatic recorded system data that is evaluated by the process administrator to identify the problem.
BPM in 2019
Looking back at the evolution of Business Process Management (BPM) platforms throughout the years, we can see that these solutions continuously change in order to keep up with changing business needs, customer demands, and enterprise technology innovations – such as cloud, robotic process automation (RPA) and Artificial Intelligence (AI).
Business processes are at the heart of that makes or breaks a business, and what gives them a competitive advantage. Because of this, business leaders need process management tools that enable them to make impactful business decisions. In this light, we've provided the top 4 BPM trends that will continue to evolve over the course of this year and into 2019 – check them out here.
---
Looking for more? Download our Business Process Management Buyer's Guide for free to compare the top-24 products available on the market with full page vendor profiles. The guide includes four key capabilities to look for in a BPM platform, plus questions to ask before purchasing. It's truly the perfect resource for anyone looking to find the right BPM for their business/organization, or those looking to replace an existing one.
And don't forget to follow us on Twitter, LinkedIn and Facebook for all the latest in Work Tech!

Latest posts by Elizabeth Quirk
(see all)