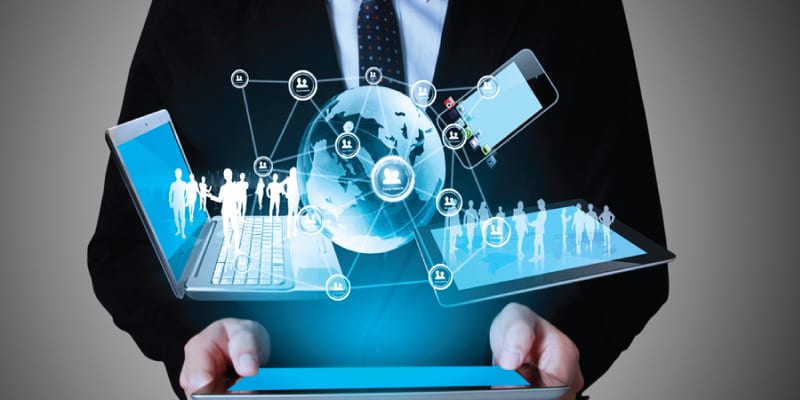 As our lives become more digital on an everyday basis, businesses are looking for new ways to support this transformation. Today, organizations of all sizes are undergoing this to drive innovation, making the engagement between businesses and IT even more critical.
Matthew Tharp, evangelist and content writer at bpm'online, provides a few ways to embrace digital transformation and how to do so in 2018.
Map Out Important Business Processes
Companies change and adapt quickly by changing company strategies and business processes, almost as quickly as consumer behaviors change. To start, Tharp suggests identifying and documenting the business processes that will need to be changed in order to transform successfully to digital.
"This provides first critical engagement opportunity for IT and business team leaders, to connect on existing processes and potentially begin designing the post-digital version. This is also a huge opportunity to introduce automation through tools like BPM to remove many of the manual activities that "connect" front office and back office team," Tharp says.
Accelerate Implementation with Out-of-the-Box Features
Not one software or platform implementation is the same. As so, long implementation cycles can harm a business's speed and agility. To combat this, Tharp encourages that organizations look for technology that can be implemented quickly using a collection of out-of-the-box functions and capabilities. Applications with these out-of-the-box functionalities enable IT teams to focus on configuration rather than creation from scratch, which results in features following a standard approach.
Embrace Artificial Intelligence (AI)
AI is emerging as a means of data-supported decision making, optimization and more personalized customer experiences. Along with this, machine learning is also helping put intelligence into business processes, providing more value to end-users. Machine learning is being used to help organisations measure business results faster with real-time, predictive analytics.
According to Tharp, AI can improve adoption of any new technologies and digital work by reducing manual data entry, identifying more qualified sales leads and opportunities, and routing service requests to the most qualified rep automatically.
Unify Technologies
Miscommunication between departments and teams is a huge damper on any business transformation and/or change. Whether it's clashing business goals or debates over who is right, digital transformation strategies should find opportunities to improve alignment across the organization. This can be accomplished by arranging processes across unified applications and data.
"For example, aligning and automating processes can bridge common divides between marketing and sales, or sales and finance, and enable collaboration by creating a centralised source for critical data and analytics. Achieving operational excellence not only enables agility and efficiency, but also enables the customer-centricity and innovation that companies often seek from digital transformation," Tharp explains.
---
Looking for more? Download our BPM Buyer's Guide for free to compare the top 24 BPM software vendors head to head! The guide also includes 4 key capabilities to consider while selecting a new BPM solution and 10 questions to ask yourself and the software vendor before purchasing.
And don't forget to follow us on Twitter, LinkedIn and Facebook for all the latest in Work Tech!

Latest posts by Elizabeth Quirk
(see all)