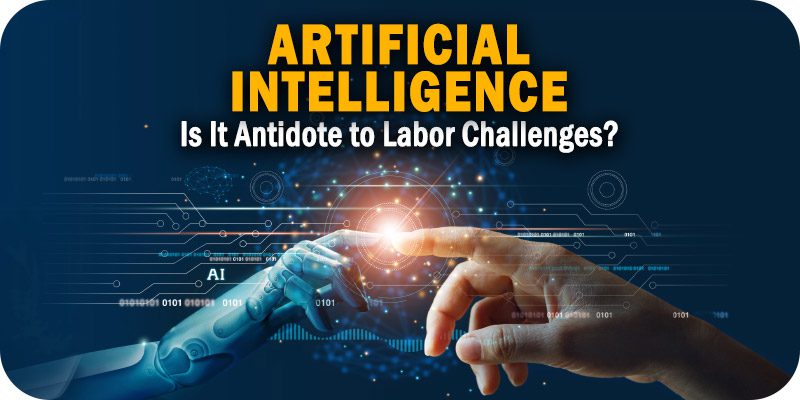 As part of Solutions Review's Expert Insights Series—a collection of contributed articles written by industry experts in enterprise software categories—Rebecca Jones, the General Manager of Mosaicx, explains why AI technology might be the "antidote" to labor challenges.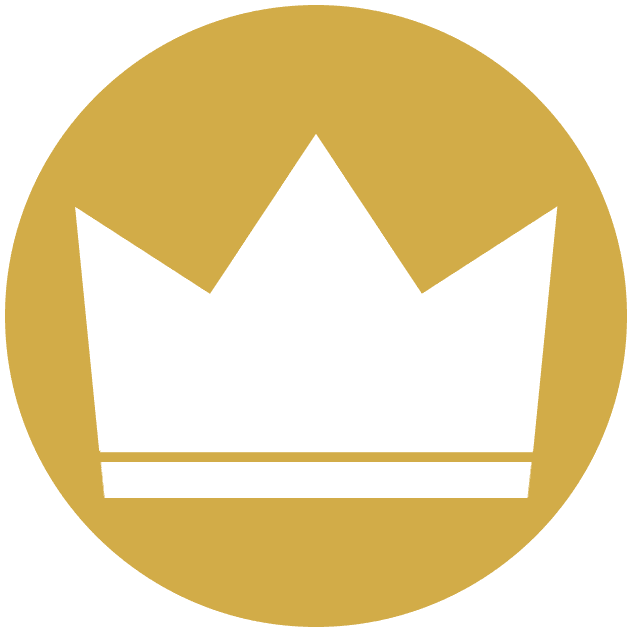 Forecasting economic futures has always been risky, but businesses live and die by such foresight. Today's labor market is a good example. One economist called the current landscape "a tale of two job markets." In these conditions, it's tough for leaders to make informed decisions about hiring and human resources. For example, September was filled with mixed messages, as a job report showed that U.S. employers hired more workers than expected while the unemployment rate dropped to 3.5 percent. And yet, despite these numbers' positive sheen, they indicate an overall gradual slowing of a job market that's been burning bright for the last two years.
Industries that were hit hard by the pandemic, including food services and hospitality, are seeing a surge in employment. But sectors sensitive to interest rates—i.e., finance and automotive dealerships—are experiencing employment declines. Such a paradoxical climate can leave companies facing complex staffing and scheduling issues, often leading to skyrocketing onboarding and operating costs. 
As labor markets expand and contract—sometimes simultaneously—more companies are turning to a proven solution: artificial intelligence. 
AI as Antidote to Labor Challenges
AI solutions can streamline HR processes, enable automation, and increase productivity and savings. One-quarter of companies already use AI (or intelligent automation) to support recruiting, hiring, training, performance management, and other HR-related operations. It's no secret why: AI-enabled technologies help businesses save more than $8 billion annually. 
AI solutions use advanced analysis with technologies like machine learning, natural language processing, and deep learning to streamline specific business operations. Businesses also leverage AI to interpret events, predict outcomes, and support and automate decisions. Diverse sectors are finding AI to be an effective solution for HR and business operations, as it helps support over-burdened teams, increase employee retention, and more. But even before a job offer is extended, AI helps businesses get the right candidates through the door.
Streamline Recruitment
Among the many benefits of AI is its ability to simplify the search for candidates. Powered by intelligent tools, businesses can sift through job applications, identifying the profiles that best meet the position description criteria. AI uses machine learning to auto-screen candidates to reduce wasted time and labor in finding the right person for your company's position. 
AI also helps companies with their commitments to diversity, equity, and inclusion, strengthening their candidate pool. Businesses can leverage AI-powered tools to perform sentiment analysis on job descriptions. This helps companies identify and eliminate potentially biased language in their descriptions and other recruiting materials.
Automate Shift Changes and Payroll Discrepancies
HR operations powered by AI can also streamline employee scheduling, allowing managers to focus on more complex and urgent tasks. For instance, an employee can use an intelligent virtual agent (IVA) if they need to take leave or make a schedule change. HR teams can then automatically use the data collected from these IVAs to communicate shift changes to other employees and managers. 
HR and accounting teams can also leverage these solutions for payroll operations. Because employee wages make up more than 60 percent of total business costs, streamlining payroll-related processes can create significant HR cost savings, ensure payroll accuracy, and automate regular processes. Additionally, payroll automation monitors how your system collects and processes employee data to improve efficiency. If employees notice a payroll discrepancy, they can get a resolution by reporting it to an IVA. They might also communicate with an IVA for other routine-yet-time-consuming tasks, such as updating personal information.
AI Ensures Customer Satisfaction
In the last three years, we've seen a shift in customer expectations. The overwhelming majority of customers now expect personalized, around-the-clock service. Such service is no longer just a perk—it's the new normal in customer satisfaction. This is particularly true online. Browsing products, filling carts, and online customer service interactions all have multiple touchpoints that can make or break customer loyalty. And the growing demand for immediate, personalized customer service can easily overwhelm employees, leading to internal burnout and negative customer experiences. 
Conversational AI tools—such as IVAs and other natural language processing tools—can help businesses meet these new expectations and increase customer satisfaction. AI-driven software can relieve the pressure of customer demands, transforming the customer experience. IVAs personalize responses to customers over voice and text channels. They include an added layer of AI that lets them understand nearly anything a customer says, allowing them to respond accurately and with empathy. These AI tools increase customer satisfaction while freeing employees to focus on complex cases. 
Forecasts can be dicey, but one thing is sure—labor markets and the landscape, in general, will stay in flux. Such uncertainty can make staffing and HR operations more challenging than usual. More and more, companies are learning the value of AI in their human resources departments and other core business operations. AI-powered solutions are potent ways to streamline these operations while increasing customer and employee satisfaction.
---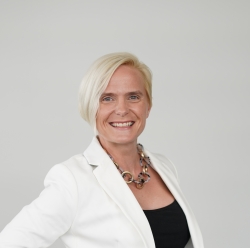 Latest posts by Rebecca Jones
(see all)