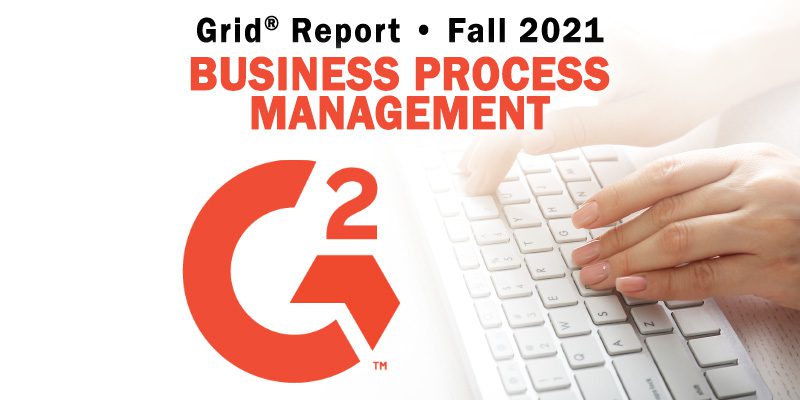 The editors at Solutions Review highlight and summarize the findings of the Fall 2021 G2 Grid Report for Business Process Management and pull out the key takeaways.
G2 recently released its Fall 2021 Grid for Business Process Management Software, which spotlights some of the leading and top-rated business process management (BPM) software providers in the marketplace. G2 scores these vendors based on user reviews, market presence, and data aggregated from various online sources and social networks. The vendors are then mapped onto G2's proprietary G2 grid, which breaks the collection into four categories: Leaders, High Performers, Contenders, and Niche.
G2 says that business process management (BPM) software can help companies "define, automate, and report on processes that are intended to help optimize businesses to deliver on company goals. These tools are designed to help businesses optimize their processes and workflows, improving overall efficacy in day-to-day functions." To qualify for the G2 Grid Report for Business Process Management, a BPM vendor must provide a solution capable of capturing business processes, monitoring execution performance, automating processes, creating business rule logic, and developing forms and basic interfaces in a digital format.
There are over fifty vendors listed in the Fall 2021 update of the G2 Grid Report for Business Process Management Software. You can find a breakdown of each of the four categories below. Vendors are listed in order based on their ranking in the report.
Leaders
BPM solution providers listed in the Leader quadrant are notable for being highly rated by G2 users and having a considerable market presence, as scored by G2's user community and unique algorithm, which calculates both factors in real-time. Leaders included in the Fall 2021 report include Pipefy, the Nintex Process Platform, Kissflow, ProcessMaker, Workato, Creatio, Appian, Quixy, OnBase, Microsoft Power Automate, Kintone, iGrafx, the Camunda Platform, LogicGate Risk Cloud, the IBM Business Process Manager, and Tray.io.
High Performers
The High Performer category is defined by vendors with high customer satisfactions cores but a lower market presence when compared to other companies in the report. Based on G2's community and scoring algorithm, the Fall 2021 High Performers are Comindware Tracker, BRYTER, PMG Platform, Process Street, Navvia, Catalytic, Qntrl, Flokzu, ELMA365, MHC Software, PhixFlow, Kinetic Data, Dubsado, ShakeSpeare Software, FlowForma Process Automation, and Joget.
Contenders
G2 defines Contenders as companies with lower customer satisfaction scores than other leading vendors but a significant market presence. These providers might not have the most positive reviews from G2's community, but they have enough to validate the companies standing in the market. The Contenders listed include Kinetic, Nintex K2 Software, Orale BPM, ARIS, OpenText Digital Process Automation, Veeva Vault, Signavio, Decisions, the Red Hat Process Automation Manager, Bizagi BPM Suite, the Bizagi Platform, IBM Business Automation Workflow, Microsft Dynamics 365 Supply Chain Management, and the IBM Operational Decision Manager.
Niche
Finally, the Niche category consists of companies with relatively low customer satisfaction scores and market presence. These vendors might have positive reviews, but not enough to establish the companies as significant players in the market. Niche BPM solutions include the erwin Data Modeler, AgilePoint NX, BP Logix, Interfacing, FireStart, InRule, Integrify, webMethods BPM, Macola, Flowingly, and the SpiceCSM Engagement Suite.
If you and your company are on the hunt for business process management solutions, check out Solutions Review's Free Buyer's Guide for Business Process Management. The guide features full-page profiles on top providers in the BPM space, ten questions to ask before deciding, and a "Bottom Line" analysis.
---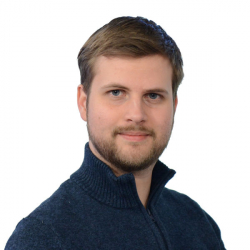 Latest posts by William Jepma
(see all)