The editors at Solutions Review have read the Q4 2021 iteration of The Forrester Wave: Low-Code Platforms For Business Developers report and compiled the takeaways worth knowing.
Technology advisory firm Forrester Research recently released the latest The Forrester Wave™: Low-Code Platforms For Business Developers report, identifying nine of the most significant providers that offer low-code platforms for business developers. The report also provides analysis and comparisons of each provider to help application development and delivery (AD&D) professionals find the right solution for their needs.
In the report, Forrester recommends that business developers work with low-code platforms with support for a range of nontrivial use cases, an intuitive developer experience, and bring together technology, professional services, and partnerships for governance and scaled adoption functionalities. The Forrester Wave: Low-Code Platforms For Business Developers report segments the nine solution providers into four categories: Leaders, Strong Performers, Contenders, and Challengers. The editorial team at Solutions Review has read the report and compiled the most important takeaways and updates you should know about the report and the vendors listed.
Note: The opinions described in this article belong to the researchers and editors of the Forrester Wave: Low-Code Platforms for Business Developers, Q4 2021.
Key Takeaways: The Forrester Wave for Low-Code Platforms For Business Developers, Q4 2021
---
Leaders
Betty Blocks is the first company listed in Forrester's report and is known for its high market visibility, thought leadership, and innovative product roadmap. Its prominent features include its microservices-based architecture, extensive UI development tools, coded customizations, hundreds of prebuilt connectors for triggered integrations, a streamlined developer experience, and Git-like versioning, merging, and rollback capabilities. Forrester's report says Betty Blocks is an ideal platform for companies expanding their citizen developer strategy via fusion teams and software delivery lifecycle (SDLC) processes.
Google AppSheet is well-regarded for its AI-infused-and-supported citizen development, process automation, intuitive modeling environment, mobile development, and Workspace integration capabilities. Google acquired AppSheet in 2019, which has helped improve its market visibility, product roadmap, and path to market. While the platform does not offer a native database, its integration with Google Workspace has proven to be a significant differentiator for companies, especially ones looking for a pragmatic approach to process automation and AI.
Rounding out the Leaders category is Quickbase, which focuses on operations, integrations, and governance features. The company uses an aggressive go-to-market strategy and provides its users with a passionate developer community and a suite of in-house services for customer enablement, citizen dev strategies, and a holistic approach to security, governance, access control, configurable policies, and app portfolio monitoring. Forrester recommends Quickbase to business developers managing citizen-development strategies that focus on the features needed for enterprise governance on data-driven platforms.
Strong Performers
Zoho's low-code product, Creator, benefits from the company's thorough product roadmap, extensive developer community, and third-party ecosystem for apps and platform add-ons. While Zoho Creator works well with small and mid-sized businesses (SMBs), it has yet to finish developing its vision for scaled, enterprise business developer strategies. However, Creator's features are well-regarded and include an end-to-end development collaboration suite, an integrated business intelligence (BI) suite, mobile development, and a fully integrated development environment (IDE) for coding and customizations.
TrackVia focuses on enterprise citizen development and provides its users with an easy-to-learn system and a collection of consulting and implementation services. The platform's partner ecosystem and developer community are still in their early stage, but its ease of use makes it a compelling option for companies looking for a low-code platform and development experience they can quickly get up and running.
Caspio has been active in the low-code market for twenty years and has developed a reputation for delivering data-driven apps, cloud SLAs, security certifications, end-user access control, professional services, and a broad range of localization options. Its most significant feature is its pricing model, which provides customers with freemium options alongside consumption-based pricing plans. While Forrester notes that some dated design conventions hold Caspio back, there is a substantial UI overhaul in the works.
Contenders
Creatio is an established player in the CRM, digital process automation (DPA), and SaaS application markets. As seen in its more limited product vision and roadmap, the company is a newer entrant in the general-purpose enterprise citizen development space. However, developers looking for process automation would do well to work with Creatio, as it offers a suite of in-depth process automation features. These include a range of process flows and automation alongside a complete case management module, content management tools, machine-learning models, a full-featured notification center, collaborative process design, and more.
Kintone is primarily focused on Japan and is best known for its unique vision for teamwork and collaboration. Alongside its solid partner network, it offers a simple workflow modeler for human-centric processes, integrations with iPaaS products, content management, and end-user permission functionalities. Forrester mentions some weaknesses, including its relational data modeling, UI development, and platform security certifications, which are lacking compared to other leading providers in the marketplace. According to the Forrester wave, Kintone is best suited for firms looking for strong vision, collaboration-centric features, and consulting services.
Rounding out the Forrester Wave for Low-Code Platforms For Business Developers report is Claris FileMaker Pro, which offers a significant developer community, a growing ecosystem of add-ons and applications, a strong roadmap, leading localization features, and feature-rich content tools. Thanks to the go-to-market opportunities afforded to it by its parent company, Apple, Claris has strategic advantages that help it excel. However, Claris is limited by its confinement to iOS devices and outdated view of the enterprise developer market. The platform is still growing, though, and Forrester says it's a good fit for targeting developers that are already well-established in database tools or firms that need thorough on-premises deployment options.
---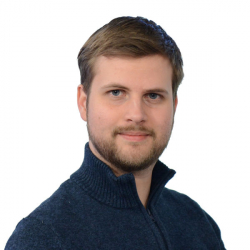 Latest posts by William Jepma
(see all)