Kissflow recently announced the launch of a new version of its flagship solution offering, Kissflow Workflow. The update introduces new case management features to help businesses automate and track processes, manage unstructured workflows for hybrid teams, and empower users to become citizen developers, all from a single no-code platform. The updated version of Kissflow Workflow is available now.
Kissflow is a cloud-based BPM solution suitable for businesses of all sizes. The software automates business processes, monitors performance, helps initiate process requests, view items requiring user actions, and approve pending tasks. The system comes included with 50 pre-installed business applications, including employee onboarding, vendor payment, mileage reimbursement, and much more. Users can download these applications, edit them as needed, or build applications from scratch.
With the updated capabilities now available on Kissflow Workflow, companies can improve their workflow management efforts by automating simple and complex processes from the same platform. The update will also help companies with a hybrid workforce take fuller control of internal workflows. Features included in Kissflow Workflow include issue tracking, lead pipelines, a help desk, process-based activity feeds, drag-and-drop templates for multiple departments, and more.
Dinesh, the VP of Product Management at Kissflow, says, "It is unreasonable to expect business users to have complete visibility into processes and have the ability to build complex workflows. These business users normally start automating unstructured processes to begin with before automating the structured ones. With Kissflow Workflow, one can now automate unstructured processes within minutes and put the users in control. We believe this marks a true milestone in the citizen developer movement."
Learn more about Kissflow.
---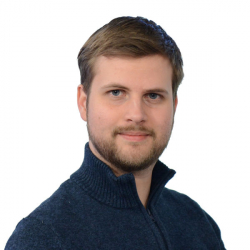 Latest posts by William Jepma
(see all)