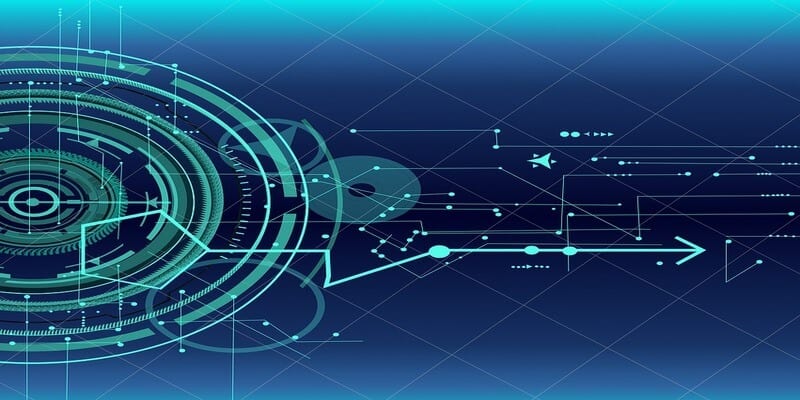 Knowledge Management publisher, conference organizer, and information provider KMWorld recently released its 100 Companies That Matter Most in Knowledge Management 2019. The list outlines the top knowledge management companies and is compiled via input from editors, analysts, experts, and end-users. Inclusion criteria is based on functionality, creativity, product innovation, and a history of demonstrated success with clients.
At Solutions Review, we track the solution providers that have the biggest impact on the enterprise. As such, we've read through KMWorld's rankings, available here, and plucked the vendors that matter most for business process management (BPM), workflow, and intelligent automation.
Appian combines the speed of low-code development with the power of industry-leading business process management. With the Appian Platform, you can automate any process end-to-end without the need for custom code.  As a leader in Gartner's Magic Quadrant for Business Process Management Suites, Appian makes it faster and easier to drive powerful business innovation through the unification of process, data, collaboration, mobility and more.
For an even deeper breakdown, consult our buyer's guide.
AuraPortal is an internationally renowned BPM software vendor, recognized by leading analyst firms, including Gartner, for its extreme ease of use, quickest implementation rates, seamless integration with other systems, scalability and many other features. Providing solutions for enterprises and organizations of any size, from small businesses, right through to large enterprises, AuraPortal is a BPM software company that can improve organization, increase sales and save time.
For an even deeper breakdown, consult our buyer's guide.
BP Logix is a leading provider of low-code/no-code BPM solutions for rapid digital application development, BP Logix helps IT and business users to deploy digital, workflow-driven solutions that cross organizational boundaries with less time and cost than that of traditional development. Process Director, a unique, AI-enabled, low-code development platform from BP Logix drives enterprise digital transformation, empowering individuals and teams to rapidly develop, deploy, and enhance critical digital applications- no programming required.
For an even deeper breakdown, consult our buyer's guide.
DocuWare delivers document management and workflow automation software that enables organizations to digitize and optimize the processes that power their businesses. In this way, the company helps remove manual tasks so knowledge workers are free to focus on projects that drive productivity. For 30 years, DocuWare has helped thousands of organizations transform paper and manual processes into digital, automated workflow.
As a tech giant, IBM combines proven data, analytics and Artificial Intelligence (AI) technology, in the cloud, on-premise or in hybrid deployments. With products ranging from Internet of Things (IoT), mobile and security to BPM and talent management software – IBM helps reveal insights that improve business processes and ideas that drive real outcomes.
Interfacing Technologies BPM Corporation is a leading provider of BPM software tools that allow business users to model, map and manage business processes and knowledge with solutions that are designed for business users, facilitating multiple organizational programs within a single platform. With over two decades of Business Process experience, Interfacing continues to be a leader in the industry.
Nintex provides workflow automation software to tackle everything from basic business functions to enterprise-wide business processes without the hassle of writing any code. With the Nintex Workflow Platform, people are empowered to define the way they want to work, not the way technology forces them to work. The combined power and ease of use of the Nintex Platform, coupled with the company's outstanding customer service and extensive global partner network, has led to more than 8,000 successful customers in 90+ countries.
For an even deeper breakdown, consult our buyer's guide.
Another tech giant, Oracle offers complete Software-as-a-Service (SaaS) suites for Enterprise Resource Planning (ERP), Human Capital Management (HCM) and Customer Experience (CX) and more. With about 469 independent user communities in 97 countries, Oracle is empowering businesses of all sizes on their journey of digital transformation.
TIBCO fuels digital business by enabling better decisions and faster, smarter actions. From APIs and systems to devices and people, the company interconnects everything, captures data in real-time, and augments the intelligence of your business through analytical insights. Listed as one of today's top BPM platforms, TIBCO's ActiveMatrix BPM facilitates valuable business insights and actions by presenting the right data to the right person in a consumable fashion at the right time.
Wrike was founded in 2006 and has over 700 employees around the world committed to helping organizations align team effort and work with their most important business objectives, create new efficiencies, and drive results. The Wrike platform brings out the best in startup, SMB, and Enterprises teams by giving them a single digital workplace with all the tools, features, and integrations they need to manage, automate, and complete their very best work at scale.
Zoho Corporation
Zoho Creator provides essential tools and all the help you need to build custom apps; all by yourself, regardless of your technical expertise. This must be why more than 4 million users around the world have built custom applications to manage their unique business processes. With apps in nearly every major business category, including sales, marketing, customer support, accounting, and back office operations, and an array of productivity and collaboration tools, Zoho is the "operating system for business."
For an even deeper breakdown, consult our buyer's guide.
Read KMWorld's 100 Companies That Matter in Knowledge Management 2019 here.
---
Looking for more? Download our Business Process Management Buyer's Guide for free to compare the top-24 products available on the market with full page vendor profiles. The guide includes four key capabilities to look for in a BPM platform, plus questions to ask before purchasing. It's truly the perfect resource for anyone looking to find the right BPM for their business/organization, or those looking to replace an existing one.
And don't forget to follow us on Twitter, LinkedIn and Facebook for all the latest in Work Tech!

Latest posts by Elizabeth Quirk
(see all)