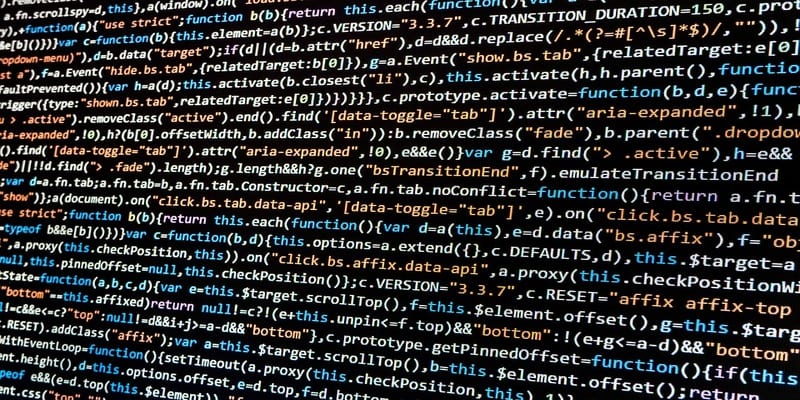 Today, Business Process Management (BPM) software vendors are embracing low-code because its a faster method of software and application development. Low-code BPM solutions can save enterprises a lot of money (with low maintenance costs) and gives them the opportunity to customize the software to fit their specific needs.
With quick and simple drag and drop functions, low-code applications are quickly becoming the new, and incredibly simple, method of coding. As more and more customers catch on to low-code development, more are demanding it from BPM vendors.
Low-Code Platforms are Dominating The Marketplace
The old way of coding is being phased out by tools like low-code BPM applications because there's little requirement to hire an IT team for even the smallest requests. Low-code eliminates the need for expensive development teams and/or professional programmers (experts can be very pricey). This is where organizations are saving massive amounts of money.
When the cost of software development is less with low-code, why wouldn't companies in the marketplace embrace this? The answer is: they are. Companies in every industry today are looking at low-code development as an alternative.
Easy to Maintain with an Immediate Return on Investment (ROI)
Low-code BPM applications make it easy to make a profit off the initial investment. Most companies can't afford the huge costs that are associated with customized software, however, low-code gives you the ability to target a massive audience so anyone can start using it immediately.
Low-code BPM software is also extremely easy to maintain. Most of the options available today are offered to work immediately. This kind of simplified maintenance makes it easy for customers because with less of it, they can focus on higher-priority tasks. It's left up to the managers on whether or not they want to add new functions or capabilities, which isn't hard to do.
Scalable and Accessible
Because low-code BPM solutions are so easy to understand and make use of, it's nearly impossible to get negative feedback from employees and users. Low-code is designed to be accessible to everyone in an organization. Similar to any SaaS platform, low-code BPM solutions can be customized or sized for any type of business, whether its a large enterprise or small to medium sized businesses (SMBs) – providing both long and short-term capabilities.
---
Looking for more? Download our BPM Buyer's Guide for free to compare the top 24 BPM software vendors head to head! The guide also includes 4 key capabilities to consider while selecting a new BPM solution and 10 questions to ask yourself and the software vendor before purchasing.
And don't forget to follow us on Twitter, LinkedIn and Facebook for all the latest in Work Tech!

Latest posts by Elizabeth Quirk
(see all)