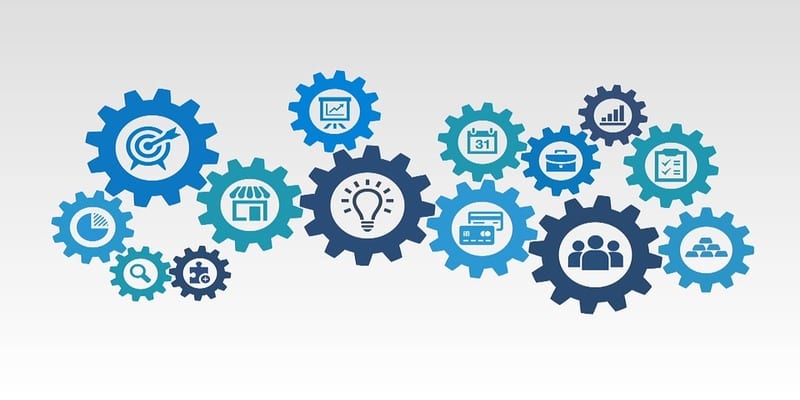 We all know processes are the key to the way most companies operate. This is because 1. they are the framework that are followed in order to achieve all kinds of business functions, and 2. they enable the different parts of the organization to work in unison to interact with supplier and customers. Business Process Management (BPM) is the practice of aligning business goals and processes as companies and organizations evolve. Successful BPM is about building and sustaining process improvements – constantly striving to improve the way you do things to provide value for your customers.
It's a proven fact that technology helps a business to grow seamlessly, how could it not in today's digital era?  Businesses start experiencing a drop in the production as well as profitability when it fails to cope with making necessary arrangements for incorporating modernized technologies. Companies that accept software solutions for BPM are more successful as well as long-sustaining.
How?
Businesses today must streamline their workflows, build data into everyday processes, create a positive end-user experience on mobile devices and get services out to employees and customers as fast as possible. BPM software helps organizations define the steps required to carry out a business task, mapping these definitions to existing processes, and then streamlining or improving these processes so that the steps taken to complete them are more efficient. These solutions also empower businesses to connect people, processes and data within an organization in order to get work done faster and more effectively, while decreasing costs.
According to Gartner, business transformation, increasingly triggered by the impact of emerging technologies, such as the Internet of Things (IoT) and smart machines, requires a "fail fast" culture, and a means of rapidly prototyping new ideas.
"BPM can deliver this level of agility to business operations in combination with other disciplines, such as enterprise architecture, analytics, project and portfolio management, and organizational change. Organizations adopting BPM are much more likely to achieve their desired business outcomes," said Samantha Searle, senior research analyst at Gartner.
Process Excellence
More often than not, BPM incorporates Continuous Process Improvement (CPI) methodologies such as Lean and Six Sigma and uses them in conjunction with BPM software to optimize business processes. BPM can act as the catalyst to accelerate the application of Lean and Six Sigma methodologies and can increase organizational efficiency and profitability by enhancing business processes with three important elements – agility, visibility and efficiency.
BPM software is a technology solution which enables businesses to design, analyze, execute, monitor and optimize important processes. It is a valuable automation tool for enterprises to generate a competitive advantage through cost reduction, process excellence, and continuous process improvement. It also helps managers and CEO's measure, respond and control all operational processes and apply IT solutions directly to them.
Final thoughts
T
he transparency and agility that BPM brings to improving processes helps organizations monitor their current processes, make needed changes to maximize productivity and profitability and align business processes with business objectives. By implementing a BPM solution into your organization, it helps to put into effect quick responses to challenges and opportunities, at the same time helping business leaders make the right decisions for overall company growth.
---
Looking for more? Download our Business Process Management Buyer's Guide for free to compare the top-24 products available on the market with full page vendor profiles. The guide includes four key capabilities to look for in a BPM platform, plus questions to ask before purchasing. It's truly the perfect resource for anyone looking to find the right BPM for their business/organization, or those looking to replace an existing one.
And don't forget to follow us on Twitter, LinkedIn and Facebook for all the latest in Work Tech!

Latest posts by Elizabeth Quirk
(see all)