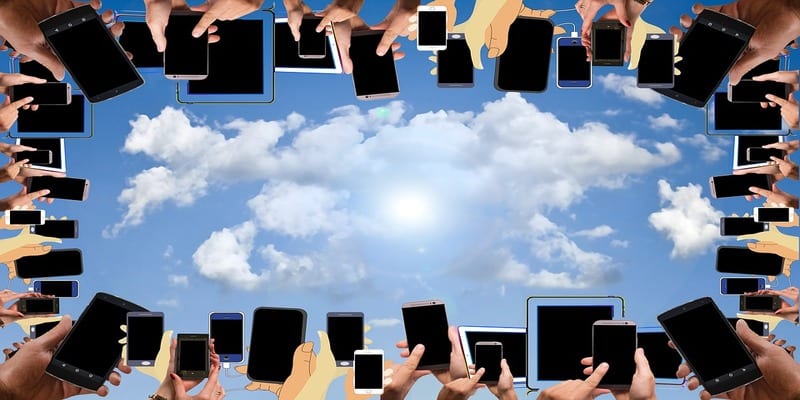 Legacy Business Process Management (BPM) platforms no longer have the modern capabilities or live up to the idea of being powerful software systems anymore. From lack of mobility features and security risks, to long update times and obnoxious maintenance fees, legacy BPM systems just don't cut it anymore. Making the switch from a legacy BPM to a cloud-based BPM solution is crucial if you want to see your business thrive. Changing the platform where you handle all of your most important business processes is going to have a huge impact on your organization.
Communicate Changes with Your Company
In order for the transition from a legacy BPM solution to a cloud-based one to be successful, you will have to communicate much more than you probably expect to. Business processes are the heartbeat of your organization, we cannot stress communication enough here. You shouldn't have any of your employees saying, "I didn't know we were making the switch!" or "This is news to me!" Use any and all channels of communication, like email, word-of-mouth meetings and open forums to get the message across loud and clear.
Train Your Employees and Staff
Regardless of the cloud-based BPM platform you choose, you'll have to train your team on how it works and how to utilize it properly. Keep in mind that training is usually never a one-and-done event. You will need to set up follow-up sessions and in depth training courses for those who will be using the software the most.
Make the Transition Slowly
If you want to get the transition right the first time, it's important not to rush all your departments to move to the new cloud platform. Doing this can cause confusion and revenue loss. Maybe start with one department or one process within that department, use it as a test to see how fast/slow/easy/hard it was to make the switch. Once you've successfully transitioned one department to the new platform, feel free to continue with the rest. Just remember not to rush it, doing so will only hurt you and the organization.
Make Sure to Save and Transfer Data from your Legacy BPM
Comparing the new solution against the old is always a good practice, but gathering the data in your legacy system and getting it ready to be transferred into your new one is an even better one. This isn't always the case, some businesses like to start fresh and design, implement, monitor and optimize completely new processes. Regardless, data from your legacy system should be backed up and accessible in the case you need to refer back to how processes ran in the previous system. Better safe than sorry!
---
Looking for more? Download our Business Process Management Buyer's Guide for free to compare the top-24 products available on the market with full page vendor profiles, key capabilities, a BPMS market overview, our bottom line analysis, and questions for prospective buyers.
And don't forget to follow us on Twitter, LinkedIn and Facebook for all the latest in Work Tech!

Latest posts by Elizabeth Quirk
(see all)