Newgen Software has announced iBPS 5.0 SP2, a new version of its low-code process automation platform. The upgraded version of Newgen's platform will introduce new enhancements to its personalization options, rule engine, robotic process automation, data handling, containerized deployment, mobile app capabilities, and other features to help companies accelerate digital transformation initiatives. The Newgen iBPS 5.0 SP2 update is available now.
Newgen Software Technologies Ltd. is a global provider of Business Process Management (BPM), Enterprise Content Management (ECM), Customer Communication Management (CCM) solutions with a footprint in over 60 countries. The Omniflow iBPS Business Process Management Suite drives enterprise-wide digital transformation by connecting an organization's resources. The platform's advanced capabilities, such as process orchestration, case management, robotic process automation (RPA), mobile, and social, among others, allow users to re-engineer processes and go digital.
With the launch of iBPS V 5.0 SP2, companies will have access to an even broader suite of features for the Newgen Software platform. These new functionalities include native robotic process automation (RPA) tools, enhanced data management controls, an improved dynamic business rule engine, expanded security controls, multi-factor authentications. Other updates include an integrated multimedia streaming player for audio-video content and a new deployment manager to help Newgen Software users achieve faster and more scalable deployments.
Virender Jeet, the CEO of Newgen Software, made the following statement to accompany the press release announcing the new updates: "We are glad to share that with this upgraded version, our customers will be able to further empower their IT teams by enabling rapid development of complex, context-aware, and customer-centric business applications."
Learn more about Newgen Software.
---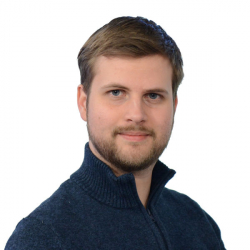 Latest posts by William Jepma
(see all)