OutSystems has announced details on its "next-generation" application platform, which combines modern CI/CD practices and a dynamic scaling cloud architecture with a low-code environment. Codenamed "Project Neo," the new OutSystems platform will equip developers with the scalable, cloud-native development capabilities they need to build applications and stay productive in a cloud-first world. Project Neo is available in public preview now and is scheduled for an official launch in 2022.
OutSystems is a low-code platform equipping enterprises across industries with the tools they need to develop, deploy, and manage enterprise-grade applications. The platform combines the power of low-code tools with a suite of development capabilities to help developers build applications that improve the user experience, unlock workplace innovations, and modernize core systems. Features include an architecture dashboard, workflow builder, integration builder, workflow automation, AI-assisted tools, and more.
With Project Neo, OutSystems has developed a platform that combines the productivity benefits of visual, model-based development with Kubernetes-based cloud architecture and a "state-of-the-art" container. The upcoming platform will stand alongside the OutSystems 11 solution, providing companies with the power to choose a cloud-native, multi-cloud, and on-premises solution best suited to their needs.
Paulo Rosado, the CEO and Founder of OutSystems, says, "OutSystems is breaking the boundaries of traditional software development. With Project Neo, we've architected a platform that allows any development team to build any app at internet scale. Developers should be the artisans of innovation in their organization, but they are mired in complexity that stifles their ability to innovate and differentiate. Instead of using their talents to fix, change and maintain code and aging systems, you can give them industry-leading tools that unleash their creativity on your business and achieve massive competitive advantage."
Learn more about OutSystems.
---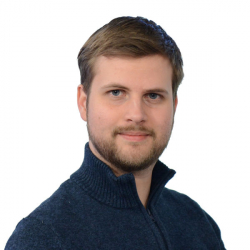 Latest posts by William Jepma
(see all)