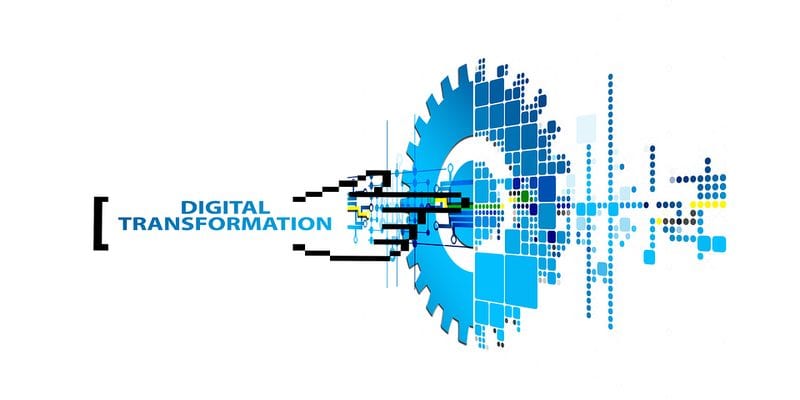 Digital transformation is known to be the intensive transformation of business and organizational activities, processes, competencies and models to fully leverage the changes and opportunities of a mix of digital technologies and their accelerating impact. In a recent FlowForma whitepaper titled, "Process Improvement is the Catalyst for Digital Transformation," author Kevin Craine states that many organizations struggle with digital transformation because it requires assimilating digital technology into all areas of the enterprise and fundamentally changing how the organization operates.
"Real transformation requires a holistic embracement of new ways of working that leverage advancements in disciplines like artificial intelligence, process automation and intelligent information management," he adds.
Available here, Craine argues that process improvement is the perfect catalyst for digital transformation; as you identify gaps in the performance of key processes you will begin to uncover the specific ways that the workflow can benefit from digital transformation.
Despite the challenges, C-suite leaders are getting on board. According to the 2018 AIIM Industry Watch Report Digitalizing Core Business Process, 75% of organizations view process automation as "important" or "very important" to their organization. While back-end operations are cited as prime targets for digital process improvement, respondents say that the greatest benefits can be gained by automating customer-facing activities like new account opening, client on-boarding and case management.
So, where should you start? Download the whitepaper from FlowForma here to learn more information about how a process-focused approach allows organizations to move their digital transformation forward more quickly by taking advantage of the learning and development gained in one process improvement effort and applying the techniques to other key processes.
---
Looking for more? Download our Business Process Management Buyer's Guide for free to compare the top-24 products available on the market with full page vendor profiles. The guide includes four key capabilities to look for in a BPM platform, plus questions to ask before purchasing. It's truly the perfect resource for anyone looking to find the right BPM for their business/organization, or those looking to replace an existing one.
And don't forget to follow us on Twitter, LinkedIn and Facebook for all the latest in Work Tech!

Latest posts by Elizabeth Quirk
(see all)