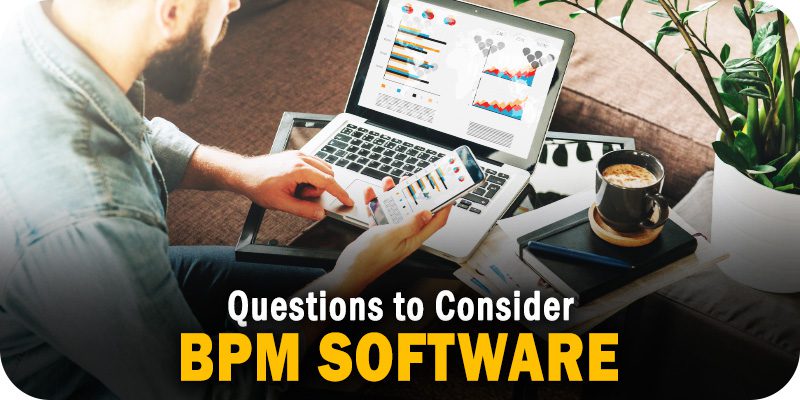 The editors at Solutions Review have compiled a list of the most important questions to consider when selecting a BPM software solution for your company.
Every business revolves around a core set of processes designed to meet any number of objectives. However, while these processes are integral components to operations, they're often burdened with redundancy, inefficiency, and inflexibility. Modern Business Process Management (BPM) platforms provide an organized approach to process management that allows companies to solve strategic business issues cost-effectively. 
With the ability to generate complex computer applications, companies have begun to understand the benefits of using BPM to change quickly and inexpensively. Today, these tools have evolved to become fully scalable, visual, mobile, and integral platforms providing organizations with process insight and control like never before.  
However, the advantages of BPM are often overlooked, as many of the indicators that a company may need it are frequently dismissed. Businesses often assume that certain operational annoyances are inevitable, not considering they could be quickly addressed with the appropriate BPM software solution. 
While looking for a BPM software solution for your organization, you'll probably be wondering where you should even start. Whether you are a publicly traded corporation, a government institution, or even a small to medium-sized business, there is a BPM solution for every business in every industry. 
To help you get started, the editors at Solutions Review have highlighted some of the essential questions to consider when comparing different BPM software solutions.
Questions to Consider When Selecting a BPM Software Solution
---
How Long Will the Implementation Take?
Time is an invaluable resource in the modern enterprise, so implementation time is a genuine concern. It would help if you asked prospective BPM vendors how long it will take to go from signing a contract to seeing the platform in action. The quicker the rollout, the cheaper the implementation process, and the sooner you start to see a return on your investment. Naturally, low-code platforms are bound to be simpler and quicker to set up, as more people can work on them. 
How 
User-Friendly
is the System?
It may seem obvious, but you should invest in a BPM system that is not only usable and useful to end-users but for those who provide maintenance to the system as well. Talk to vendors about the amount of training required to get end-users up to speed with the software and whether they provide that training themselves. If you have a few options in mind, ask some end-users to join in a trial period and ask which systems are more user-friendly. 
Which Features and Integrations are Needed?
Spend the time looking at which features and integrations are considered "must-haves" for your business, then weed out all the vendors that don't meet those requirements. Are you looking to go mobile? Then a mobile interface is a must. Will you be able to integrate with other systems such as ERP and CRM? These are all questions you need to be asking yourself. With that being said, you should also look to the future to ensure that potential BPM systems will meet your needs as your company grows. 
Is it Possible to Alter Activity in a Process While the Software is Running?
A few workflow and BPM products can provide on-the-fly process changes. Your need for this depends on how long your processes are expected to run. If your writing processes are wrapped up in a few minutes, this may not be a concern for you. However, if your operations are looking to take days, weeks, months, or years, this may be something you'll want to consider. Markets, customers, and laws are in flux in that period, so you'll want to be adjusting your processes as well. 
Does the Product Support XPDL?
Most workflow and BPM software support XPDL to some degree. XPDL, also known as the XML Process Definition Language, is a format designed to interchange business process definitions between different workflow products. It might be a good idea to compile a list of BPM products that people in your business may be interested in using to see which product formats are the most popular.
---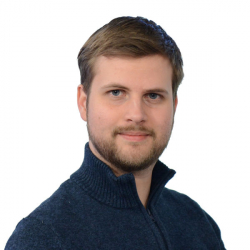 Latest posts by William Jepma
(see all)