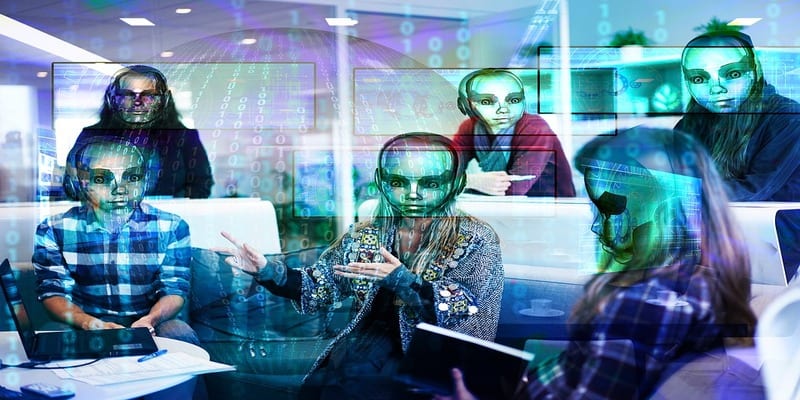 Frost & Sullivan, a business consulting firm involved in market research and analysis, growth strategy consulting, and corporate training across multiple industries, describes Robotic Process Automation (RPA) as software that incorporates technologies such as Artificial Intelligence (AI) and machine learning to automate routine, manual and high-volume tasks sensitive to human error.
Although RPA can boost business efficiencies and ROI without increasing costs, it should not be seen as a replacement for existing Business Process Management (BPM) systems. This is the view of Nancy Jamison, Frost & Sullivan's Digital Transformation Principal Analyst, according to Marilyn de Villiers, BPM writer and analyst.
de Villiers argues that RPA acts as the hidden glue that ties together many business processes; workforces can easily improve organizational efficiency, increase accuracy, maintain compliance and reduce overall costs.
Frost & Sullivan's recently published white paper, Robotic Process Automation: A New Era of Agent Engagement, notes that the focus of the contact/control center has shifted from its early days as a customer service center to more of a customer engagement hub that utilizes advanced analytic applications in order to provide insights into employee performance and workforce management.
According to de Villiers, many businesses have placed increased emphasis on having the contact/control center cater to a changing consumer and employee base that favours a work-life balance and employee engagement.
Frost & Sullivan report that RPA and back-office workforce optimization are two such applications that can have a substantial impact on the overall quality of customer service and employee satisfaction.
"RPA is being deployed across many areas within businesses with varying levels of complexity. For instance, it can be of a generalized nature, propagating data into desktop applications or documents, or it can be used to create highly customized applications geared to a specific vertical market or a specific business area, such as accounting or finance," Jamison said. "RPA also can incorporate the use of advanced AI and machine learning that allow the 'robots' to learn and change as new data becomes available, improving their capabilities over time."
Jamison emphasized that used correctly, RPA could augment and compliment existing BPM systems, as well as case management systems or back-office applications.
"The key is to be strategic, not tactical. Taking a one-off approach to process management is a limited point of view. Without an overarching plan for enterprise-wide process automation, you risk cascading process inefficiencies," Jamison added.
---

Latest posts by Elizabeth Quirk
(see all)