Software AG recently announced that it had received a €344 million investment from Silver Lake. The company will use the investment to accelerate its growth, support its cloud-native product, strengthen its North American position, and execute a value-creating M&A strategic program. The news was announced alongside a strategic partnership between Software AG and Silver Lake. Software AG will also introduce several new software experts to its Supervisory Board.
Software AG offers business process management tools that provide the control needed to improve every business process's speed, visibility, consistency, and agility while minimizing costs and increasing standardization. With ARIS, Software AG's Business Process Transformation solution suite, users have access to a business process analysis (BPA) and management software platform to promote digital transformation initiatives and create, manage, and analyze end-to-end business processes. 
With Silver Lake's industry knowledge and expertise, Software AG plans to access more of its Total Addressable Market (TAM) and double down on several crucial areas of its cloud-native Digital Business product portfolio strategy. Additionally, Software AG says it will use the investment from Silver Lake to invest in its nationwide growth and continue to develop its internal talent.
Sanjay Brahmawar, the Software AG CEO, says, "With Silver Lake as our partner, we welcome a world-leading technology investor that has a proven track record of creating value in software companies as they drive growth. The combination of Silver Lake's expertise and network and our Helix transformation will help us further capitalize on our rapidly expanding market opportunity. Silver Lake's investment represents a strong endorsement of our strategy, our team, and our future growth potential."
Learn more about Software AG.
---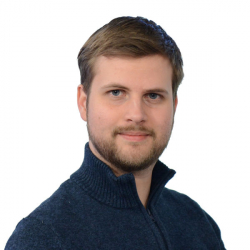 Latest posts by William Jepma
(see all)