Solutions Review Spotlights the Appian Low-Code Platform in Virtual Event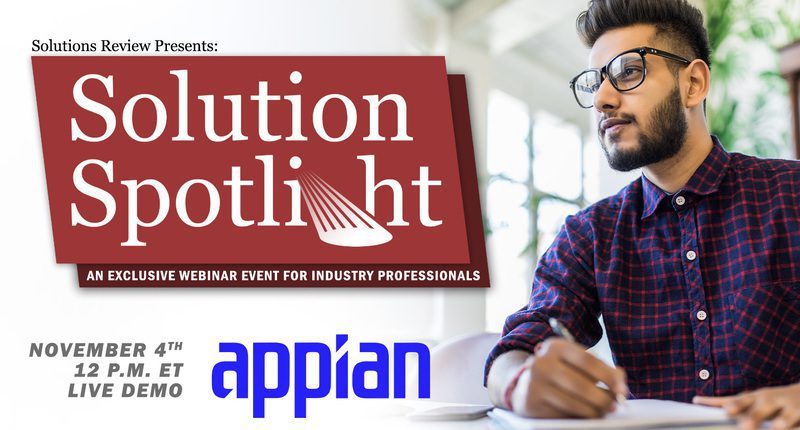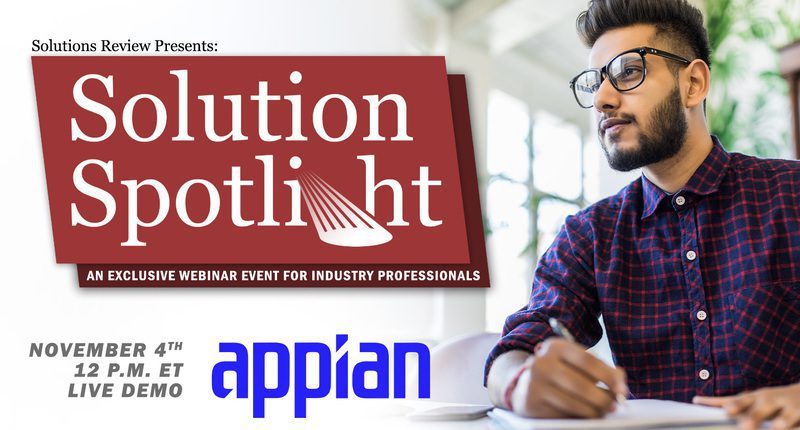 On November 4, Solutions Review hosted Appian for a Solution Spotlight, one of our keystone virtual event series where we offer demos, insights, and Q&As from leading software providers. In this private webinar, Solutions Review spoke with Jonathan Ruhlen, a Solutions Consultant at Appian, who gave a demo for Appian's Low-Code Platform. If you want to watch the webinar, you can gain access to the recorded video.
The Solutions Review "Spotlight" series showcases an inside look at the technologies of prominent industry vendors with a unique webinar format. Since its first virtual event in June 2020, Solutions Review has expanded its multimedia capabilities in response to the overwhelming demand for these kinds of events. Solutions Review's current menu of online offerings includes the Demo Day, Solution Spotlight, best practices or case study webinars, and panel discussions.
Jonathan Ruhlen, a Solutions Consultant at Appian, said during the webinar that "We want to lower the threshold from a technical perspective of how people can actually come in and build connections." With Appian's model-driven, low-code app development platform, experienced and citizen developers alike can build process-centric and case-centric applications that monitor and improve business processes in response to a company's changing needs. See firsthand how its low-code platform works by signing up for the entire recorded event below.
Learn more about Appian.
---
About Solutions Review
Solutions Review is a collection of technology news sites that aggregates, curates, and creates the best content within leading technology categories. Solutions Review's mission is to connect buyers of enterprise technology with the best solution sellers. Over the past seven years, Solutions Review has launched 16 technology buyer's guides sites in categories ranging from cybersecurity to wireless 802.11 and mobility management, business intelligence and data analytics, data integration, and cloud platforms.
---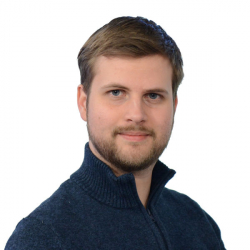 Latest posts by William Jepma
(see all)