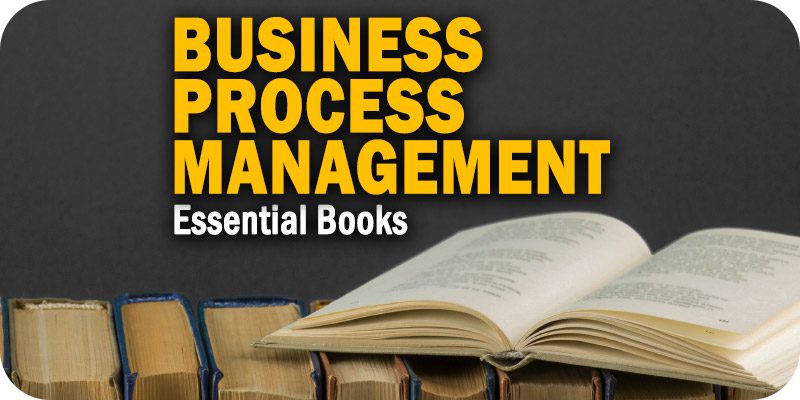 The editors at Solutions Review have compiled a list to spotlight some of the essential books that business process management professionals need to add to their reading lists. Solutions Review participates in affiliate programs. We may make a small commission from products purchased through this resource.
Business process management professionals have a massive responsibility. Knowing how to streamline business processes without incident is critical to a company's success, but with businesses and industries changing at a rapid pace, keeping up with the latest trends and best practices can be a challenge. While there are many free online resources to help you and your team improve their expertise, sometimes a good book is the best, most accessible option to pursue.
With that in mind, the Solutions Review editors have compiled the following list of books for business process management professionals to consider reading. These books are intended for beginners and experts alike and are written by authors with proficiency and recognition in Business Process Management (BPM). The titles are listed in no particular order.
The Best Books for Business Process Management Professionals to Consider Reading
---
OUR TAKE: With this popular title, active business process management professionals can improve the insights and skills they bring to every implementation project they're part of.
Description: The Fourth Edition of this bestselling book will introduce (or refamiliarize) its readers with the many frameworks used in business process management, company culture, leadership, and organizational management. These subjects include LEAN, Six Sigma, robotic process automation (RPA), digital strategies, and cognitive computing. The book is written by John Jeston, who has over forty years of experience in senior executive and consulting positions across industries. There is also a Fifth Edition of the book coming out soon, which will offer additional updates to Jeston's insights.
GO TO BOOK
---
OUR TAKE: This textbook has proven to be a foundational resource for professionals of all experience levels who work with, manage, and improve business processes.
Description: Across over four hundred pages, this book will help readers sharpen their knowledge, skills, and confidence. Some of the topics covered include strategic alignment, business architecture, BPM lifecycles, organizational design, project management, artificial intelligence, robotic process automation (RPA), change management, iPBMS, process mining, big data, analytics, case management, machine learning, Internet of Things (IoT), blockchain, and more. The book also includes links and references to additional resources that readers can leverage in their continuing education.
GO TO BOOK
---
OUR TAKE: While several years old, this book remains a must-read thanks to its thorough, step-by-step breakdown and analysis of the business process management discipline.
Description: Written by Theodore Panagacos, The Ultimate Guide to Business Process Management will walk readers through the different functions and disciplines included in managing a business. Panagacos has converted his years of experience as a management consultant and change management expert to provide a thoughtful breakdown of the strategies involved in governing processes, measuring business performance, and creating a process culture. And at under two-hundred pages in length, the book is an easy read for professionals of all experience levels.
GO TO BOOK
---
OUR TAKE: Written by a team of BPM experts from Accenture, a leading global management consulting company, this book will explain how companies can develop and launch value-driven BPM strategies that produce meaningful results.
Description: Business process management professionals who pick up this book will learn how to develop the team and infrastructure they need to achieve tangible results from their BPM efforts. Specific subjects include assessing process improvement projects, aligning projects with overall business strategy, avoiding common roadblocks, empowering individual employees, staying in touch with customer needs, and more. The book is written by Peter Franz and Dr. Matthias Kirchmer, two leaders at Accenture with years of experience delivering value with agile business processes and strategies.
GO TO BOOK
---
OUR TAKE: This textbook is best suited for business process professionals and students looking to expand or revisit their understanding of BPM methodologies, workflow management, and information systems architecture.
Description: With this book, Matthias Weske provides students with a detailed breakdown of the business process lifecycle from the modeling phase to process enactment, improvement, and stakeholder investment. He also covers traditional and advanced business process management architectures, data-driven strategies, workflow management systems, service-oriented architectures, and standards like SOAP, WSDL, BPEL, and others. The Third Edition of the book contains new material on decision modelling, process choreographies, and the Decision Model and Notation (DMN) standard.
GO TO BOOK
---
OUR TAKE: Written for Six Sigma professionals of all levels, this step-by-step guidebook will help you master the fundamentals of implementing the Six Sigma methodology into your business processes.
Description: Across nearly five hundred pages, this comprehensive guide will teach readers what Six Sigma can do for a company and outline the roles, terminologies, and responsibilities involved. Other topics covered include running Six Sigma via control charts and dashboards, understanding Six Sigma statistics, mastering the various DMAIC phases, and guidance for anyone looking to pursue Six Sigma or Green Belt certifications. The title is written by Richard J. Melnyck and David M. Levine, two industry professionals. It uses detailed examples and real-world case studies to help readers understand process improvement initiatives.
GO TO BOOK
---
OUR TAKE: Improve your expertise in process mapping with this straightforward guide to relationship maps, cross-functional process maps, and flowcharts.
Description: Robert Damelio has over thirty years of working with clients across industries and improving process flows, reducing waste of knowledge work, designing "value-creating" work systems, balancing continuous improvement with company culture, and understanding how processes can generate results. With this book, Damelio has taken that experience to provide readers with how-to guides and helpful examples to outline how relationship maps, flowcharts, and cross-functional process maps can improve visibility into company performance and streamline employee productivity.
GO TO BOOK
---
OUR TAKE: If you're looking for a resource to help you improve your company's processes, workplace culture, and overall services, this title can help you adopt a process improvement strategy that will do precisely that.
Description: With The Basics of Process Improvement, companies can equip their managers, practitioners, and executives with the methods, concepts, and tools they need to solve practical, daily problems and take strides toward better business processes and services. The title focuses on providing its readers with insights on achieving success, transitioning to new company culture, resolving operational issues, and equipping decision-makers with an improvement-centric, analytical-thinking mindset. The book is written by Tristan Boutros and Jennifer Cardella, two executives with years of experience in process management and improvement strategies.
GO TO BOOK
---
OUR TAKE: This textbook is geared toward undergraduate and graduate students looking for a comprehensive introduction to business models, management strategies' value, and structure.
Description: Divided into four main sections, this popular business model management textbook will introduce concepts like business models, value creation, innovation strategies, and the design, implementation, operation, and control of those business models. The fourth section takes a practice-oriented approach and provides students with business model case studies from industries like banking, automotive, media, and more. The book is written by Bernd W. Wirtz and is well suited for graduate and undergraduate students of communications science, management, business studies, and business administration.
GO TO BOOK
---
OUR TAKE: If you're looking for a simple, accessible guide to kickstarting a business process improvement in your company, this popular book can help.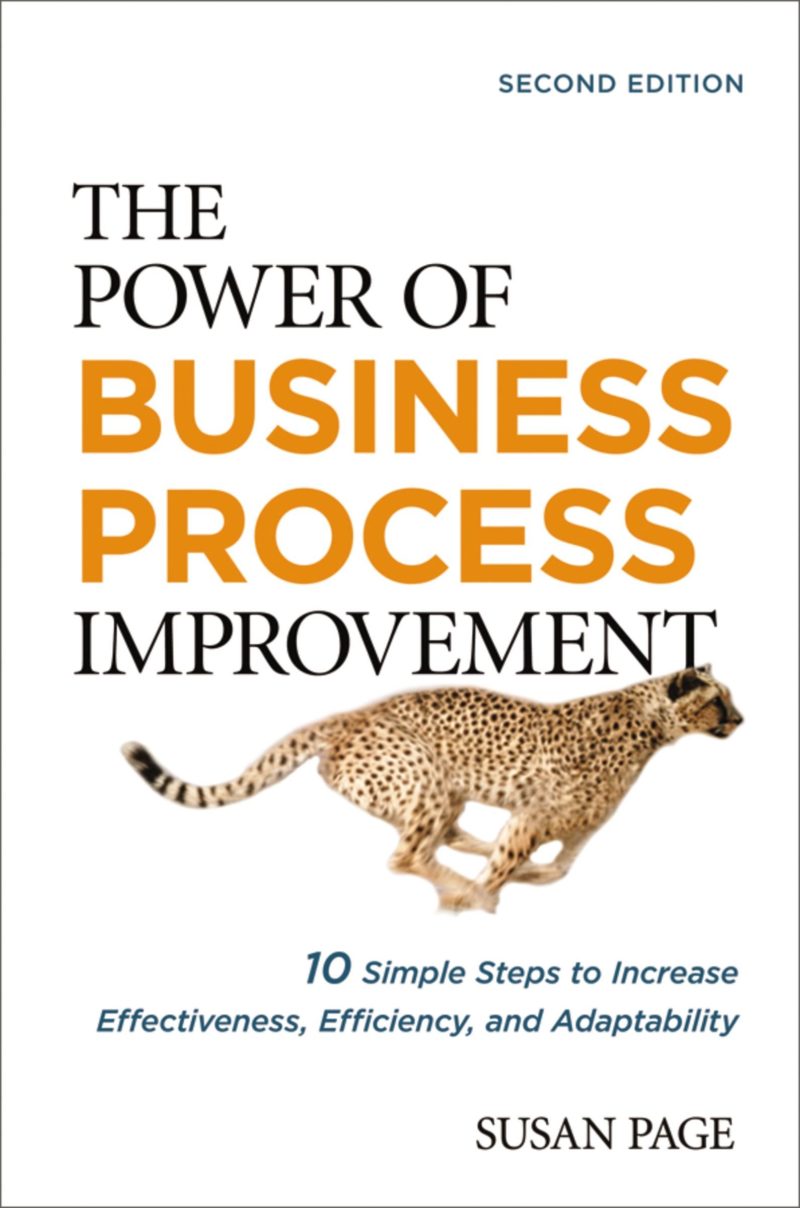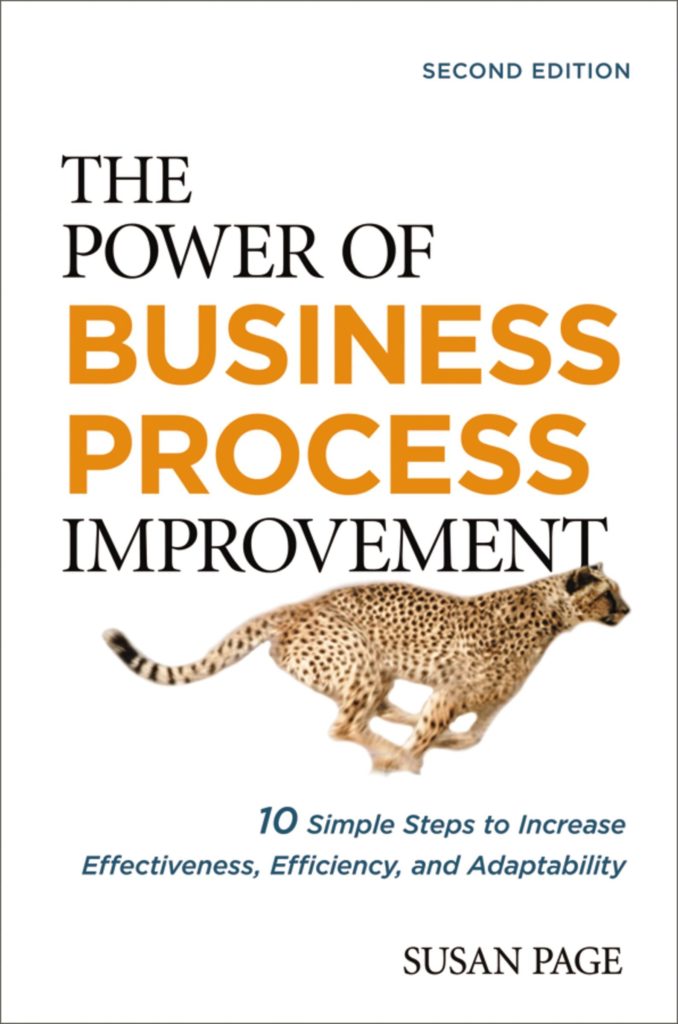 Description: Written by an experienced business process analyst, this approachable how-to guide offers a simple introduction to business process improvement (BPI) methodologies. Readers will learn how to identify processes that need fixing, control costs, eliminate duplicated work, establish internal controls that limit human error, rework existing processes for maximum efficiency, map processes, develop metrics, and more. The book is written by Susan Page, who has decades of experience as a business process improvement consultant for companies across industries.
GO TO BOOK
---
OUR TAKE: Martin Hollender's book discusses a range of topics related to process automation, including connectivity, process control, and asset management. The book is recommended to industrial engineers or students in control and automation.
Description: Improve your understanding of Collaborative Process Automation Systems (CPAS) with this comprehensive book that covers fundamental concepts regarding security, enterprise connectivity, engineering, advanced process control, operator efficiency, plant asset management, and more. Martin Hollender collaborated with industry experts to provide his readers with thorough CPAS infrastructure and standards coverage. The in-depth reference book also covers the differences between CPAS and more traditional automation systems for readers to learn from.
GO TO BOOK
---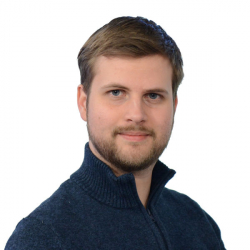 Latest posts by William Jepma
(see all)