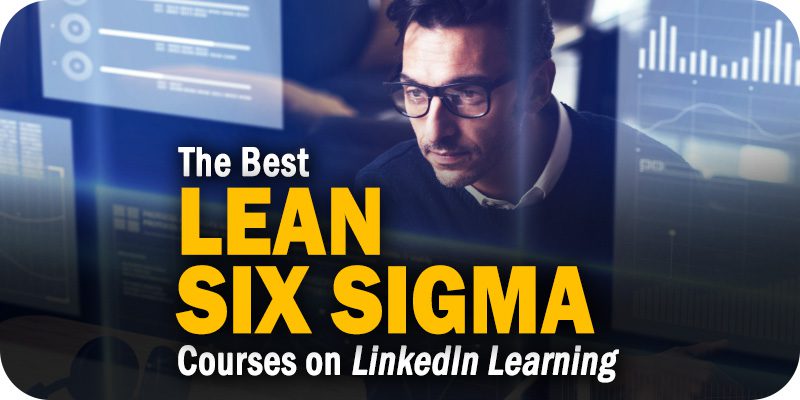 The editors at Solutions Review have compiled this list of the best Lean Six Sigma courses on LinkedIn Learning that IT professionals should consider if they're looking to grow their skills. Solutions Review participates in affiliate programs. We may make a small commission from products purchased through this resource.
Lean Six Sigma is a methodology that seeks to improve business performance. Unlike Business Process Management (BPM), Lean Six Sigma tracks process variability and defects within those processes. Combining two powerful process improvement methods—Lean and Six Sigma—this practice can remove waste or redundancy from processes. Lean Six Sigma also approaches business processes from an analytical point of view and aims at improving an organization's overall customer satisfaction. 
With this in mind, the editors at Solutions Review have compiled this list of the best Lean Six Sigma courses on LinkedIn Learning. The platform is perfect for those looking to take multiple courses or acquire skills in areas or for those who want the most in-depth experience possible through access to LinkedIn Learning's entire course library or learning paths. 
Note: Courses are listed in no particular order.
The Best Lean Six Sigma Courses on LinkedIn Learning
---
Course Title: Lean Six Sigma: Analyze, Improve, and Control Tools
OUR TAKE: This intermediate-level course from Dr. Richard Chua provides an overview of how Lean Six Sigma integrates lean into DMAIC, analysis tools, hypothesis testing, and improving processes, as well as other objectives. Chua is a professor and certified Lean Six Sigma Master Black Belt trainer.
Description: In this course, industry expert Dr. Richard Chua will provide active and aspiring Lean Six Sigma professionals with an overview of the fundamental tools and concepts they need to spearhead successful projects. Dr. Chua focuses his courses on the Analyze, Improve, and Control phases of the DMAIS (Define, Measure, Analyze, Improve, and Control) approach to demonstrate how it integrates into Lean Six Sigma. Other subjects covered in the program include cause-effect diagrams, scatter plots, multi-voting, correlation, regression, and methodologies like FMEA and Kaizen.
---
OUR TAKE: Instructor Steven Brown gives students an overview of the three main focuses of Six Sigma, as well as why Lean is an important component of the Six Sigma approach. He also identifies what you will need to effectively lead a Lean Six Sigma project.
Description: Supply chain professor and expert Steven Brown created this training course to help students understand how Lean Six Sigma combines the principles of lean enterprise, lean manufacturing, and Six Sigma to help companies remove waste and improve overall performance. The course covers the process stages of Six Sigma (define, measure, analyze, improve, and control), the basics of using Lean Six Sigma to improve company efforts, the principles of project execution, and essential principles in the Lean toolkit, including kanban, downtime, error proofing, continuous improvement, and more.
---
OUR TAKE: Richard Chua leads this beginner-level course on how to improve performance with Six Sigma. Chua covers a range of concepts, including planning, gathering data, analyzing data, and evaluating solutions.
Description: With this course, another from Dr. Richard Chua, beginners have an opportunity to learn how Six Sigma can drive improvements across company performance, processes, services, and products. Dr. Chua covers fundamental Six Sigma methods and concepts like critical-to-quality (CTQ) requirements, variation, the different belts of Six Sigma professionals, defects per million opportunities (DPMO), and the criteria for identifying Six Sigma projects successfully. The program will also walk learners through the five phases of Six Sigma DMAIC and outline the steps, data, and deliverables in each.
---
OUR TAKE: In this intermediate course, Richard Chua explains how Lean Six Sigma can be characterized and provides examples of the Critical-to-Quality (CTQ) requirement. Chua draws on his expertise as a professor and certified Lean Six Sigma Master Black Belt trainer to teach this course.
Description: This intermediate-level training course is geared toward Green Belt and Black Belt professionals and is taught again by Lean Six Sigma expert Dr. Richard Chua. For this course, he focuses on higher-level Lean Six Sigma concepts, tools, and techniques, specifically the ones involved in the Define and Measures stages of DMAIC. Students will also learn about process mapping, project charters, how Lean Six Sigma integrates into DMAIC, and more.
---
OUR TAKE: This course from Gemba Academy is aimed at beginners and covers gain sharing, value streams, cells, and cross-training. Gemba Academy is a provider of Lean and Six Sigma training.
Description: Implementing lean methodologies into a company isn't always guaranteed success, at least not right out of the gate. With this course, Ron Pereira visits Techno Coatings, a division of Techno Aerospace, to show industry professionals and students how the company went from resisting lean's ideologies to fully embracing and relying on it for their company's continued success.
---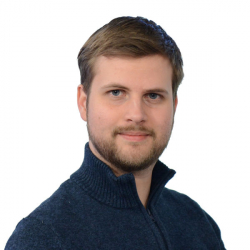 Latest posts by William Jepma
(see all)