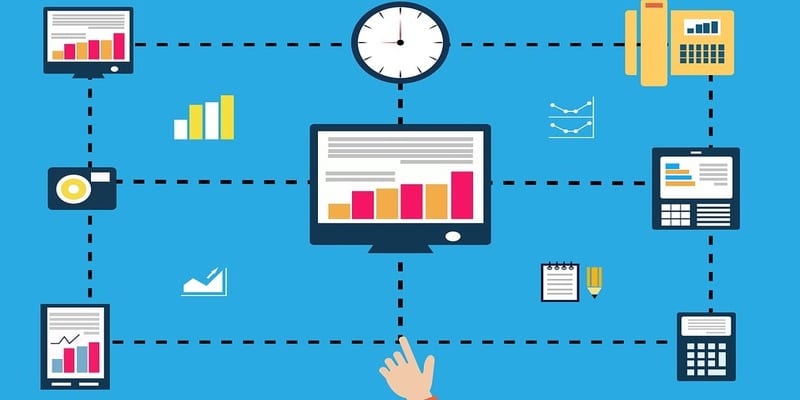 Part of selecting the best Business Process Management (BPM) software tools for your organization is making sure it aligns to business objectives. Today, there is a wide variety of BPM tools offered that focus on a specific use case or niche in the market. However, just because a specific set of capabilities works for one organization does not necessarily mean it will make do for another. The first step in the vendor selection process is to identify those providers who offer products for your environment specifically. This ensures the best-fit and an excellent launch point for future deployments.
One place to begin your search for the best BPM software is G2 Crowd, a technology research site in the mold of Gartner, Inc. that is backed by more than 400,000 user reviews. G2 provides a handy Crowd Grid that is broken down by deployment size and includes small business and the enterprise. This is an excellent starting point to purchasing the right solution and one we definitely recommend. The standings rotate on a rolling basis so check back often if you are in-market. Vendors included in the Business Process Management Grid are ranked by customer satisfaction and market presence.
According to G2 Crowd, business process management software helps define, automate and report on processes. This type of software is intended to optimize how businesses run and help end users to accelerate business outcomes. In this light, these are the six BPM software tools included in G2's Crowd Grid that we think you should consider first.
Appian
Appian's low-code platform makes it easy to innovate faster, maximize agility, build enterprise-grade apps, and much more. Rated as a Leader in G2 Crowd's Crowd Grid, only Appian combines the speed of low-code with the power of industry-leading process management. With Appian, you can automate any process end-to-end without the need for custom code. Plus, get a full set of capabilities to optimize and improve processes-automatically-as they run.
---
Signavio
Signavio's Digital Transformation Suite is a dynamic management system that helps you quickly realign your organization and bring changes to life immediately. Signavio offers an integrated solution that allows you to model, analyse, optimize and execute your processes and decisions all in one platform. Founded on the core of your business and in the processes and decisions that you carry out every day, it helps you realign in new circumstances, deal with unseen obstacles, optimally design your business processes and successfully navigate change at your organization
---
Nintex Software
Nintex was also placed in the Leaders quadrant due to its substantial market presence scores. Nintex provides you with the tools to intelligently automate virtually any business process—from simple to sophisticated—giving you back the time you need to think, dream, create, build, and share. From simple to sophisticated, there is no process the Nintex Workflow Platform can't handle with its intuitive no-code platform.
---
bpm'online
Bpm'online Studio is an intelligent platform that features a unique synergy of BPM and case management technologies that provide organizations with powerful tools to easily manage and optimize business processes. Bpm'online offers pre-built solutions for marketing, sales and service on top of the BPM platform that you can take advantage of as well. Available on-premise or in the cloud, bpm'online studio is a low-code BPM platform that lets you automate business processes.
---
Pegasystems
As a recognized leader in artificial intelligence (AI) and digital process automation (DPA), the Pega Platform powers enterprise digital transformation with a unified, no-code platform. Pega's end-to-end digital process automation can revolutionize your operations with everything from bots that automate tasks and fetch data to case management and BPM. Intelligent robotic automation that works with humans and independently that is fully integrated as a part of Pega's industry leading BPM platform allows enterprises to move beyond task automation to optimizing how work gets done.
---
FlowForma
FlowForma is revolutionizing the traditional BPM space with an innovative approach to developing award-winning process automation and workflow products. FlowForma Process Automation is the process management tool of choice for over 150,000 users. Built for business power users, it enables organizations to seamlessly build out online processes. From the simple every day to the more complex processes, it permits its customers to drive business process efficiency simply and intuitively.
---
Looking for more? Download our Business Process Management Buyer's Guide for free to compare the top-24 products available on the market with full page vendor profiles. The guide includes four key capabilities to look for in a BPM platform, plus questions to ask before purchasing. It's truly the perfect resource for anyone looking to find the right BPM for their business/organization, or those looking to replace an existing one.
And don't forget to follow us on Twitter, LinkedIn and Facebook for all the latest in Work Tech!

Latest posts by Elizabeth Quirk
(see all)