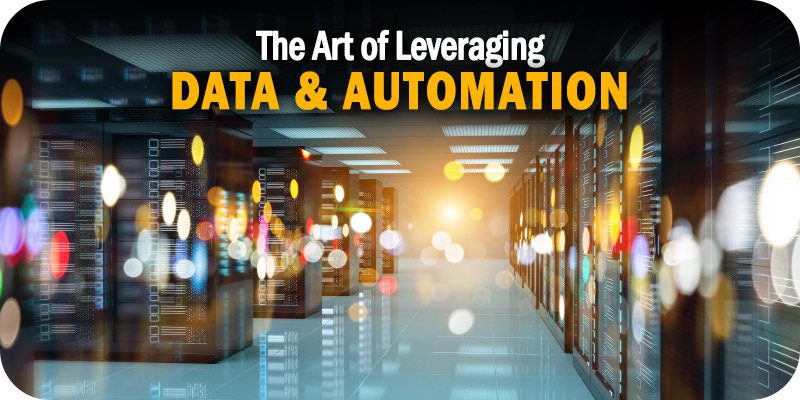 As part of Solutions Review's Expert Insights Series—a collection of contributed articles written by industry experts in enterprise software categories—Mark McDermott, CEO and co-founder of ScreenCloud, explains how IT leaders can (and should) leverage data and automation in their company tech stacks.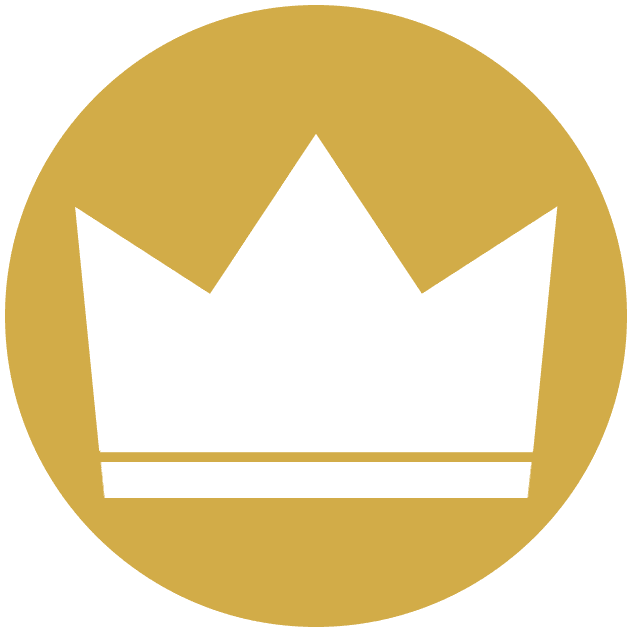 The idea of becoming data-driven isn't new. However, this year's looming recession, an ever-changing work environment, and emerging technologies have put more pressure on enterprise IT leaders to quickly and cost-effectively implement digital transformation initiatives informed by data and analytics. Ninety percent of enterprise leaders say data and automation are critical in digital transformation. However, going from siloed practices to fully transparent data-driven operations that leverage automation effectively is full of hurdles, challenges, and failures.
Specifically, IT leaders trying to cater to a diverse workforce of deskless and desk-based employees are in a challenging situation. They must consider the needs of these two different employee groups and equip them to handle increasingly dynamic and complex environments. IT leaders must first understand how to bridge the gap and break down information silos. From there, they must ensure the data is visible and accessible to the people who need it, especially those on the factory floor and in other environments where the deskless workforce—generally without a laptop—is employed.  
As the world inches towards a more uncertain economic future, the following frameworks, ideas, and initiatives are critical for creating an enhanced data-driven culture and leveraging automation across the deskless workforce with limited resources.
Understand What's in Your Tech Stack (and What's Holding Your Organization Back)
IT leaders must first audit their technology and data tools to ensure that their organization uses its resources most effectively and efficiently. This process involves reviewing and evaluating the various technology systems and data tools the organization regularly uses to gather information and manage its operations. When organizations look to leverage data for automation, they'll find functions still operating manually—especially with deskless workers—and the solution can be found in automation, powered by data, to make processes more efficient and less costly.
An audit should examine factors such as each tool's cost, performance, security, and scalability and assess whether it meets the organization's needs. To ensure the organization has the systems to capture real-time data, leaders must confirm the necessary infrastructure to collect real-time data from various sources, such as sensors, IoT devices, and business systems.
As part of this process, IT leaders should also consider whether any alternatives may be better suited to your organization's goals and whether there's a need to continue investing in the existing technology or explore other options. A thorough and well-conducted audit can help leaders make informed decisions about technology and data tools and ensure they align with the organization's overall strategy and objective. This is also a critical aspect of establishing a more data-focused culture and encouraging the use of data in decision-making. 
Implement the Right Systems and Processes to Manage and Analyze the Data
The best way to manage and analyze data is to adopt a systematic and structured approach, which involves defining clear goals and objectives for data management and analysis and choosing the right tools and technologies to support these goals.
For example, warehousing, dashboarding, and analytics tools can be helpful and more affordable during a hiring freeze or the right expertise is lacking within the business. Choosing the appropriate tools is crucial, especially considering this synergy cannot be achieved without the proper software/hardware to "trigger" the automation across different organizational functions and departments and portray the data efficiently. Collecting, storing, and processing data consistently and reliably is also essential. 
When it comes to analysis, it's best to choose the appropriate method based on the type of data being analyzed and the questions being asked, which may include descriptive or prescriptive analytics. And finally, communicate the results of data analysis in a clear and meaningful manner to improve the accuracy and impact of their decisions. 
Cut the Silos
Businesses can ill-afford to take this seriously. Gartner predicts that by the end of 2023, organizations that encourage sharing and leveraging data will outperform their peers on most business value metrics. This is a crucial year for leaders to ensure that the data is accessible to those on the frontline. Beyond productivity, giving frontline employees data at their fingertips has boosted performance and morale and encouraged a culture of transparency. Data sharing is central to closing the information gap. One way of doing this is via screens, or digital signage, that connects to the BI tools already in use (i.e., Microsoft Power BI, Tableau, Salesforce, Zendesk, etc.) and securely beams out decision-support data to those who need it most, in real-time.
Aligning Your Frontline with Leadership to Drive Real-Time Impact
While your data initiative will need a bottom-line outcome for leadership buy-in, there must also be buy-in from your frontline. You will need to address the most significant needs of frontline workers and the biggest gains for senior management; in tandem.
The needs of those on the frontline must be synced with management's expectations and made clear and quantifiable via visualizations and dashboards. While the adage, 'you can't manage what you don't measure,' is true, factory workers shouldn't be made to feel that the core goal of surfacing data is to track their performance (with the concern of not meeting targets ever-present). Instead, they need to see the value data provides to their work.  
This pairs the foresight of data with the day-to-day insights of frontline workers, who have a much deeper understanding of the specific pain points that hinder productivity, operational efficiency, and compliance with health and safety protocols. Once you've acquired data from your 'knowledge workers,' your frontline may need to be incentivized to leverage these same insights by clarifying that doing so will make their jobs easier or more successful in their roles.
Leverage Relevant, Real-Time Data in Automation
For example, making critical information available on the go should be a priority if the goal is to increase productivity and efficiency on the frontline. However, over 80 percent of deskless workers say that the information they receive on the job is insufficient. The correct data delivered to the right people at the right time must be implemented to rectify this. Automation and timely,  relevant data go hand-in-hand—one can't exist without the other. Automation opens the door for this smooth and efficient flow of information. Data is the fuel that powers automation. 
Despite this, many organizations still inhibit access to their data, preserve data silos, and discourage data sharing. This undermines the efforts to maximize business and social value from data and analytics when the pandemic and recession drive demand for data and analytics to unprecedented levels, especially on the frontline.  
With so much reliance on word of mouth in the deskless workplace, decision-making is typically based on gut feeling and instinct. This leads to incorrect decision-making, which has a domino effect on reducing productivity and performance, which are all part of a more significant communication problem. Results from a recent report from Nudge found that 65 percent of corporate respondents believed communication at their organization is effective. However, only 35 percent of workers agreed with this sentiment, revealing a massive disconnect between leadership and the deskless workforce.
Automation can help organizations share data between application silos without spending much money, re-hosting applications, or performing significant application surgery. 
The Symbiotic Relationship
While automation is crucial for organizations looking to achieve more with less, machines and humans, have a fundamental role in effective decision-making. Human decision-makers certainly shouldn't be replaced everywhere by automation; instead, they should be complemented by the power of data, analytics, and AI. If all these elements are carefully orchestrated, the result can be a rich synergy from combining humans' common sense and practical experience with the insights that AI models and algorithms can derive from ever-larger data.
---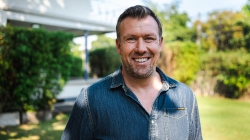 Latest posts by Mark McDermott
(see all)