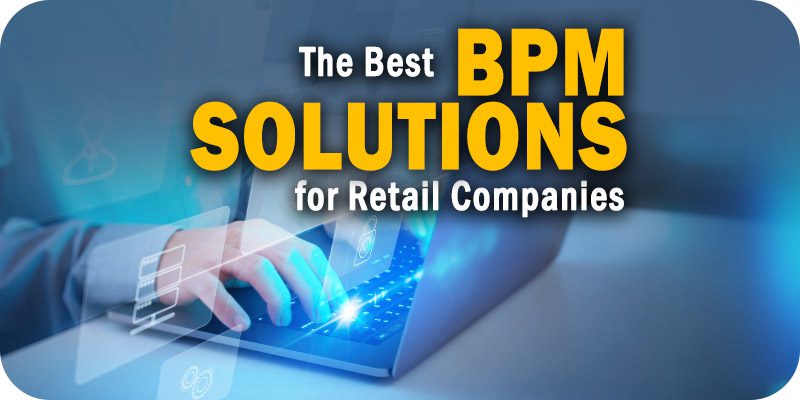 The Solutions Review editors have compiled a list spotlighting some of the best BPM solutions for retail and e-commerce companies to consider.
With the right Business Process Management solution, retail businesses of all sizes can improve how they manage internal and external processes, engage with customers, track inventory levels, streamline customer service, and more. However, selecting the best BPM solutions for retail-centric use cases is easier said than done, especially since these businesses—digital and brick-and-mortar alike—are continuously adapting to changing market and customer demands.
Choosing the right vendor and solution can be a complicated process—one that requires in-depth research and often comes down to more than just the solution and its technical capabilities. To make your search a little easier, we've profiled the best BPM solutions for retail and put them all in one place. This list isn't static, and vendors may be changed as the market evolves. Companies on the list were selected based on each vendor's Authority Score, a meta-analysis of user sentiment through the web's most trusted business software review sites, and our proprietary five-point inclusion criteria. The list is organized in alphabetized order.
The Best BPM Solutions for Retail Companies
---
Description: Appian BPM software is a model-driven app development platform that allows both experienced and citizen developers to build process-centric and case-centric applications with the ability to monitor and improve business processes in response to changing needs. The company's retail-centric functionalities include merchandising management, supply chain management, and a suite of tools to ensure safety and compliance and improve efficiencies across the business and corporate functions. Additionally, Appian is a social-centric platform, which helps improve collaboration between customers, workers, and suppliers. 
---
Description: Bonitasoft develops BPM software for developers to build business applications that adapt to real-time changes, UI updates, and more. With Bonitasoft, users can automate, model, and monitor business processes to streamline operations. Retail companies can use Bonitasoft's platform across its finance, customer service, product management, and end-to-end corporate process management efforts. Features include payment processing, in-store credit card application processing, supply management, loyalty reward programs, business process automation, employee onboarding tools, catalog management, and more.
---
Description: Creatio provides Customer Relationship Management (CRM) and Business Process Management solutions for many industries. Studio Creatio, their BPM offering, is an intelligent low-code platform that enables businesses, system integrators, and software developers to manage business processes of any complexity and quickly build applications for their specific business needs. Creatio's solutions offer retailers marketing automation tools, customer data management, reward programs, contact center automation, customer segmentation, and more.
---

Description: Genpact provides BPM software solutions to organizations worldwide. Cora, the provider's Intelligent Business Process Management Suite (iBPMS), enables rapid build and change of high availability, mobile-enabled workflow applications that deliver significant digital business change. The solution combines the products acquired with RAGE Frameworks, PNMsoft, TandemSeven, and technologies developed in Genpact's analytics and artificial intelligence practices. Its retail capabilities include customer experience, supply chain management, digital transformation, source-to-pay, financial tools, and trade promotions management.
---
Description: Pegas offers a Business Process Management tool developed on Java and OOP concepts. The platform allows users to quickly assemble an executable business application using visual tools. Pega has an extensive history of developing applications that offer support services to carry out daily sales, marketing, and services. Retail-specific capabilities include AI-powered marketing campaigns, omnichannel customer service, robotics software, case management, and other tools for increasing cross-sell opportunities and improving processes.
---
Description: Quixy is a cloud-based, user-friendly digital transformation platform designed to help business users build unlimited enterprise-grade applications with a simple, code-free, drag-and-drop design. Alongside Quixy's business process management and automation functionalities, retail companies can utilize vendor management, e-commerce workflow automation, order processing, inventory management, accounting, refund management, order fulfillment, supply chain, and other capabilities for streamlining processes and decreasing workloads.
---

Description: Signavio, an SAP company, is a leading provider of BPM solutions, offering an integrated software solution allowing you to model, analyze, optimize, and execute business processes and decisions in one platform. The cloud-based Signavio Business Transformation Suite is a more innovative way to translate strategy and execution. With the Signavio retail process management solution, companies can utilize a collaborative platform to set objectives, recognize the cost implications of business decisions, expedite innovation, lower costs, improve agility, manage compliance risks, and transform their operations.
---


Description: TIBCO offers a flexible, all-in-one platform offering complete visibility into resource management, so businesses are in total control of their operations. TIBCO can react to business events in real-time, meeting all process needs. The platform offers Intelligent Work and Resource Management dashboards that allow users to work with process details for greater business insight. The TIBCO Connected Intelligence solution can help retailers improve business agility and productivity with real-time data, contextually-informed offers, optimized supply chain operations, and more.
---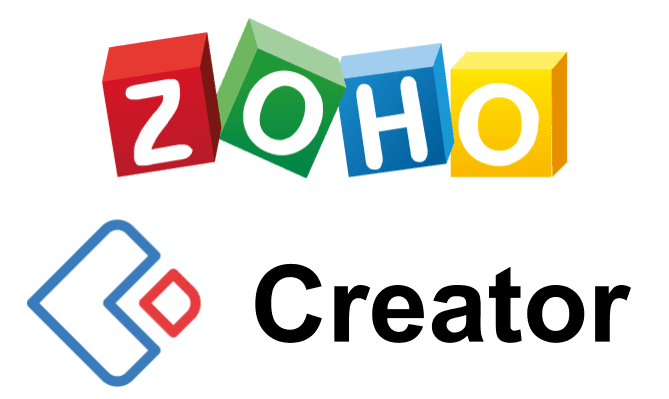 Description: Zoho Creator is an online application builder designed to help organizations manage their business processes. Using an intuitive drag-and-drop interface, users can develop custom applications without the hassle of coding. Zoho Creator offers a massive array of tools in addition to a feature-rich development platform. Retailers that implement Zoho Creator into their company will benefit from low-code capabilities for delivering retail applications, digitalizing retail management processes, streamlining schedules, engaging with customers, getting deeper insights into customer behavior, and finding continued success in their marketplace.
---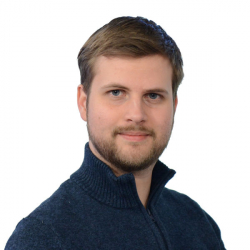 Latest posts by William Jepma
(see all)