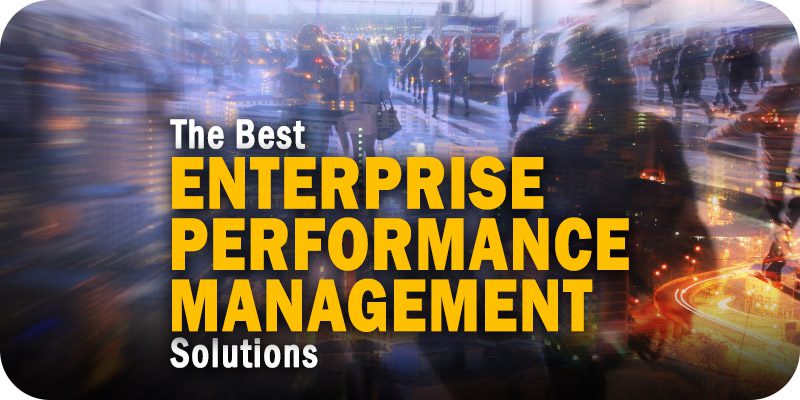 The editors at Solutions Review have compiled the following list to spotlight some of the top-rated enterprise performance management solutions that companies should consider in 2022.
With an Enterprise Performance Management (EPM) solution, companies of all sizes can monitor and improve business performance across their enterprise by integrating and analyzing data from e-commerce systems, data warehouses, external data sources, and applications from the front and back offices. The best enterprise performance management solutions can also help expand and improve a company's Business Process Management (BPM) software capabilities with additional insights.
Choosing the right vendor and solution can be a complicated process that requires in-depth research and often comes down to more than just the solution and its technical capabilities. To make your search a little easier, we've profiled some of the best enterprise performance management solutions and put them all in one place. This list isn't static, and our editors may adjust it as the market evolves.
Companies were selected based on each vendor's Authority Score, a meta-analysis of user sentiment through the web's most trusted business software review sites, and our proprietary five-point inclusion criteria. The list is organized in alphabetized order.
The Best Enterprise Performance Management Solutions
---

Description: ARES PRISM is an enterprise project controls software designed to help companies manage their project lifecycles, deliver reliable forecasts, control costs, improve workflow visibility, and measure performance. Its scalable system integrates all aspects of a project to create a single source of truth. Its capabilities include field progression, change management, procurement, contracts, cost management, earned value, estimating, and cost and schedule. ARES PRISM works with enterprises worldwide in the aerospace, energy, mining, construction, engineering, infrastructure, consulting, oil, and gas industries.
---

Description: Genpact is a global professional services firm that helps clients reimagine processes, improve business transformation efforts, drive innovation, and more. The solution combines the products acquired with RAGE Frameworks, PNMsoft, TandemSeven, and technologies developed in Genpact's analytics and artificial intelligence practices. With Genpact's enterprise performance management services, companies can automate reporting, improve business performance management forecasts, accelerate data-to-insights-to-action journies, automate reports, and unlock connecting planning.
---

Description: The iGrafx Business Transformation Platform enables transformation by connecting strategy to execution while mitigating risk, ensuring compliance, and providing a framework for governance, resiliency, business continuity, and continuous improvement. The platform's performance management capabilities provide users with clear visibility into process performance and help them identify areas for improvement, understand the connections between crucial systems, improve compliant operations, prevent disruption, and optimize the customer experience.
---
Description: Infor is a global provider of cloud software solutions for companies across the manufacturing, distribution, consumer products, public sectors, energy, healthcare, hospitality, and service industries. Infor's Dynamic Enterprise Performance Management (Infor d/EPM) solution combines financial planning capabilities and intelligent business tools to help companies access real-time views of past and present performance, monitor capital expenses, build budgets, manage financial reporting, create sales plans, and forecast future activities.
---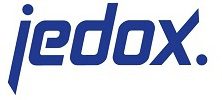 Description: Jedox is a global EPM solution provider that helps companies streamline collaboration, make insight-based decisions, automate repetitive tasks, and simplify planning, analytics, and reporting efforts. The platform is tailored to finance, sales, supply chain, and human resource teams and is available on the web, in the cloud, and on any device. Jedox combines forecasting, planning, forecasting, and predictive analytics into a single, unified solution. Additional capabilities include sales performance management (SPM), artificial intelligence, integrated business planning (IBP), and financial planning and analysis (FP&A).
---


Description:  Oracle is a cloud technology company providing organizations worldwide with various computing infrastructure and software products designed to help them innovate their business, unlock new efficiencies, and improve efficiency. The Oracle Fusion Cloud Enterprise Performance Management (EPM) platform comes equipped with narrative reporting, cost management, account reconciliation, tax reporting, financial consolidation, enterprise data management, and other capabilities for driving agile, connected plans across an organization.
---

Description: Syntellis Performance Solutions, formerly known as Kaufman Hall Software, provides integrated, easy-to-use, and flexible enterprise performance management software and data solutions for higher education, healthcare, and financial institutions. Its Axiom EPM Software is built to help financial planning and analysis (FP&A) professionals and executive model scenarios, analyze financial results, forecast trends, optimize organizational decision-making efforts, and more. 
---
Description: Vena describes itself as "an FP&A ecosystem powered by certified planners" and offers a cloud-based solution for seamlessly integrating and securing company data. For its EPM offering, Vena leverages cloud technology, multi-tenant architecture, and computing power to provide a high-performing system. The solution has multi-factor authentication, vulnerability management, secure data transfer, built-in user audits, strategic planning, what-if analysis, customer data isolation, and additional features for measuring business performance.
---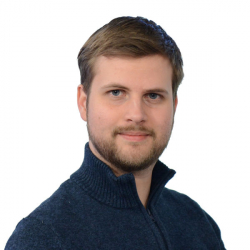 Latest posts by William Jepma
(see all)