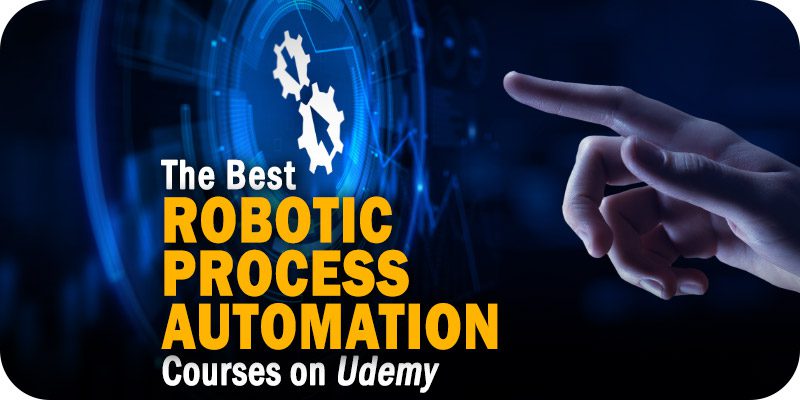 The editors at Solutions Review have compiled a list to spotlight some of the best robotic process automation courses on Udemy for beginners to consider if they want to grow their skills.
Robotic Process Automation (RPA) can benefit organizations by automating repetitive, tedious tasks, enabling employees to accomplish more critical goals. Typically, RPA uses a combination of user interface interactions and APIs to integrate and perform data transcription work between different enterprise and productivity applications. However, some enterprises believe that RPA will automate extremely complicated Business Process Management (BPM) activities, which is not necessarily the case.
With this in mind, we've compiled this list of the best robotic process automation courses on Udemy for aspiring RPA professionals to consider taking. Udemy is one of the top online education platforms in the world, with more than 130,000 courses, expert instruction, and lifetime access that allows you to learn on your schedule. Click GO TO TRAINING to learn more about each program and register.
Best Robotic Process Automation Courses on Udemy for Beginners
---
OUR TAKE: This bestselling course includes six hours of hands-on training to help RPA beginners find their footing within Blue Prism's robotic process automation capabilities.
Description: Blue Prism is one of the leading robotic process automation solution providers, which means there's plenty of value in learning how to use the platform's toolkit. With this course, RPA beginners will learn how to develop RPA solutions with Blue Prism and become familiar with concepts like multi-BOT architecture, how to deploy Blue Prism in large enterprises, debugging, exception handling, and more.
GO TO COURSE
---
OUR TAKE: Give your UiPath skills a boost with this top-rated, bestselling training program. You'll learn to use UiPath's tools, familiarize yourself with RPA best practices, and more.
Description: This course is designed for users of all levels, starting at a beginner level and eventually graduating to advanced levels. The project-based class will give students hands-on experience and teach the skills needed to build real-world software robots in enterprise environments. Students that enroll in the program will unlock dozens of lectures, eleven hours of on-demand videos, eleven downloadable resources, and twenty-five articles.
---
OUR TAKE: With eleven hours of training material taught by a certified Automation Anywhere trainer, this course can help you learn what Automation Anywhere's RPA functionalities can offer you and your company.
Description: Through this course, students will learn how to utilize Automation Anywhere's Automation 350 solution, teach them to develop software robots, and improve their skills as RPA developers. The class is designed to provide technical skills and explain the usage of Automation 360 functions, including IQBot. This course includes over hours of on-demand video material, six articles, twenty-eight downloadable resources, and two practice tests.
GO TO COURSE
---
OUR TAKE: If you want a general, accessible gateway to the world of robotic process automation, this course is an excellent place to start. You'll learn what RPA is, how it works, and what you'll need to know to become a professional with its available tools.
Description: This course will outline an approachable process for piloting robotic process automation within an organization, how to build a robot by using the UiPath RPA platform, and how to grow as an RPA professional. The class aims to provide a clear overview of RPA, how it works, and when to apply it in your company's processes. You'll also gain hands-on experience by building a robot that automates a simple business process in the UiPath Studio RPA software. Through this approach, you'll understand how RPA tools work in practice.
GO TO COURSE
---
OUR TAKE: This beginner-level course is geared toward prospective RPA users in leadership positions. You can expect to learn about RPA technology, how it can help your company, and what you'll need to do to implement it in your processes.
Description: Upon completing this course, you will gain the insight needed to become a successful robotic process automation manager or RPA management consultant. You will learn about the RPA industry, the five-step strategy to implement RPA, the end-to-end RPA Service Delivery Architecture within an organization, and the RPA command center operations within a company. This class is designed for all non-technical, technical, and managerial users looking to learn more about the potential of robotic process automation.
GO TO COURSE
---
OUR TAKE: With over 16,000 reviews, 47,000 students, and an average score of 4.5 stars, this course is as close to a sure bet as you'll find. And at under 3 hours in length, it's an accessible gateway for beginners looking to learn about RPA solutions.
Description: This class aims to help you see the big picture of robotic process automation, prepare you for hands-on study with an RPA tech primer course, and equip you with an RPA tool course of your choosing. Through this course, you'll understand what robotic process automation is and how it can create a significant earning opportunity for your organization. Additionally, you will learn about the challenges and risks of implementing RPA. You'll also have access to an RPA demo and learn how to develop a basic RPA implementation plan.
GO TO COURSE
---
OUR TAKE: If you want a thorough introduction to UiPath's RPA capabilities, this course can help. It offers ten hours of video material to get you firmly situated in the tools UiPath offers.
Description: This popular course has been taken by nearly 50,000 students, has over 10,000 reviews, and has an average score of 4.5 stars. It's taught by an experienced UiPath user and will introduce students to everything they need to know about UiPath's RPA capabilities. These include installing it on Windows platforms, automating the target, understanding the UI, adding logic to software robots, recognizing important RPA activities, using exception handling to handle errors, utilizing UiPath's Orchestrator tools, and more.
GO TO COURSE
---
Solutions Review participates in affiliate programs. We may make a small commission from products purchased through this resource.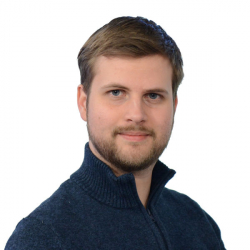 Latest posts by William Jepma
(see all)