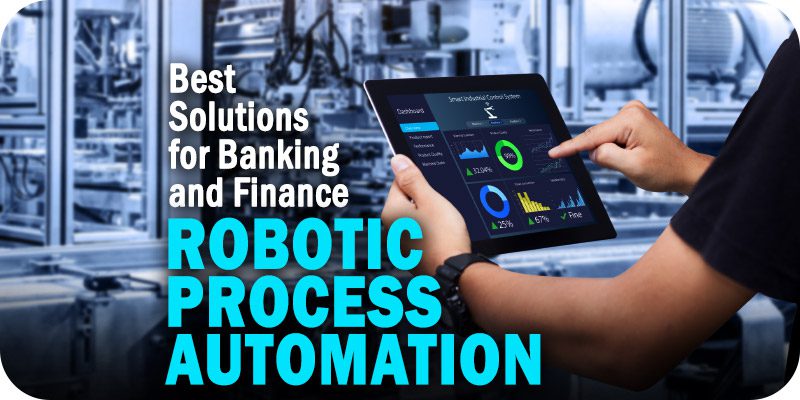 The editors at Solutions Review have compiled the following list to spotlight some of the best Robotic Process Automation solutions for financial and banking companies to consider.
Organizations across the financial services and banking industry deal with a tremendous amount of data, requests, and processes. As a result, many companies in the sector rely on automation technologies to help them streamline workflows, processes, and strategies. That's where Robotic Process Automation (RPA) solutions can help. However, not every RPA solution is equipped with the tools a financial or banking company need. So, with that in mind, the Solutions Review editors have compiled a list of top-rated RPA solution providers for companies across the financial services and banking industry to consider working with.
Our editors selected these software solutions based on each provider's Authority Score, a meta-analysis of user sentiment through the web's most trusted business software review sites, and our proprietary five-point inclusion criteria. The list is organized alphabetically.
The Best Robotic Process Automation Solutions for Financial and Banking Companies
---
Description: Aiwozo is an Intelligent Process Automation platform that integrates robotic process automation (RPA) capabilities with AI to improve the level of process automation it can maintain. Its Enterprise Platform can handle large-scale automation undertakings, but it's flexible enough to be deployed quickly, so companies of all sizes can utilize its suite of features. Within the banking and financial services markets, Aiwozo can help consumer lending, retail banking, and asset management businesses embrace RPA and AI technologies and modernize back-office infrastructure with new insights and tools.
---

Description: Automation 360 is a cloud-native and web-based automation platform that combines RPA, artificial intelligence, machine learning, and analytics to help companies automate business processes across all systems and applications, including SaaS and legacy applications. With Automation Anywhere's intelligent automation capabilities, banks and financial services companies can transform their manual, data-intensive operations, meet regulatory requirements, improve the client lifecycle management, streamline process execution, and ensure timely submissions.
---


Description: Blue Prism offers a diverse product portfolio, including intelligent automation, robotic operating models, Blue Prism Cloud, automation lifecycle management, and a process assessment tool, among other devices. Blue Prism's intelligent automation platform is available for on-prem, public cloud, hybrid, and multi-cloud environments and SaaS deployments. The company's RPA functionalities can help banking and financial services companies ensure sustainability, manage regulatory compliance, combat financial crime, and develop personalized digital customer journeys.
---

Description: Datamatics' TruBot is a team of virtual assistants who automate repetitive and rule-based processes. It can recognize and replicate human actions when powered with AI, creating a more intelligent bot to make informed decisions. The company's RPA solution can be used in an extensive collection of financial services use cases. These include loan management, dividend processing, statement reconciliation, report validation, inventory funding, refund processing, debit card issuance, subscription processing, client onboarding, transaction processing, and more.
---
Description: EdgeVerve Systems' AssistEdge RPA platform fits major enterprise companies, especially those particularly reliant on consumer customer service. The solution is scalable and helps organizations modernize customer service, improve business processes, and enhance operational productivity. Its banking RPA functionalities include risk management, compliance tools, debt collection, ATM operations, liquidity management, loan operations, financial reporting, capital market trading, financial planning, wealth management, and more.
---
Description: Kofax RPA integrates applications through any layer in the application stack; the presentation layer, database layer, or API layer. Kofax RPA enables users to record, map, and analyze business processes and applications, including desktop and internal and external applications. For finance and accounting markets, Kofax's RPA and accounts payable functionalities can help businesses automate invoice data capture, verify invoices, authorize payments, integrate with ERP systems, and streamline transactional processes that are usually considered labor-intensive.
---
Description: Laiye RPA can automate manual and repetitive tasks with advanced AI features, allowing staff to work on higher-value tasks. The platform comes with more than 400 pre-set commands that can be used for various projects, including those with a series of complex processes. Banking and financial services markets can use Laiye's RPA software to improve efficiency, ensure regulatory compliance, and automate repetitive, high-volume, cross-system processes to improve company productivity, reduce costs, boost ROI, and eliminate errors.
---
Description: Nintex offers IPA solutions that strip business inefficiencies with seamless, sophisticated processes. With the Nintex RPA solution, enterprises can use "trained" bots to automate routine tasks without using any code. It also offers services and solutions for banking and financial services companies, including tools for automating processes, streamlining lending processes, merging data across systems, automatically performing repetitive tasks, automating approvals, and more.
---
Description: The UiPath RPA Platform gives anyone in an organization the ability to build and use robots. Developers with more experience can use a rich development environment, while citizen developers can automate simple, day-to-day tasks for themselves and their team with StudioX. Financial institutions can use UiPath's RPA and AI technologies to improve performance, profitability, and processes with various tools for process mining and automation.
---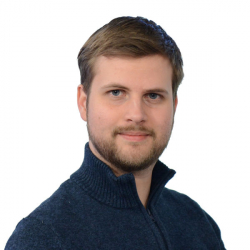 Latest posts by William Jepma
(see all)