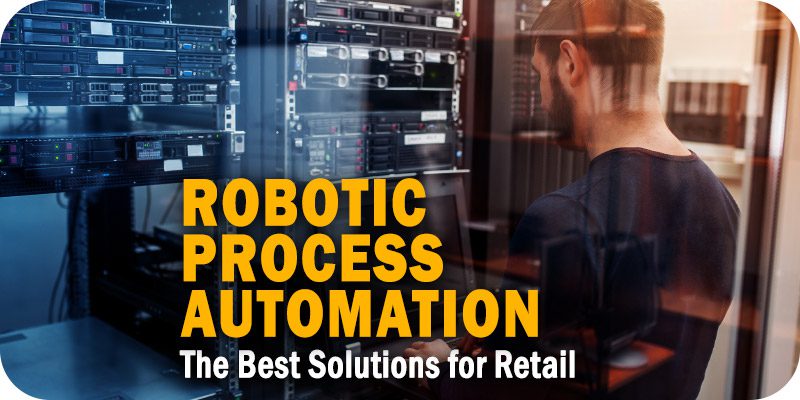 The editors at Solutions Review have compiled the following list to spotlight some of the best robotic process automation solutions for retailers to consider implementing into their businesses.
Regardless of the industry or market, businesses of every size can benefit from a robotic process automation solution. These tools can help growing companies across markets develop, improve, and streamline department processes. RPA solutions can be especially valuable to retail businesses, as they can improve their internal and external procedures, engage with customers, track inventory levels, streamline customer service, and more.
However, not every robotic process automation solution is a good fit for a retail business. So, with that in mind, the Solutions Review editors have compiled a list of top-rated robotic process automation solutions for retailers to consider working with. Our editors selected these software solutions based on each provider's Authority Score, a meta-analysis of user sentiment through the web's most trusted business software review sites, and our proprietary five-point inclusion criteria. The list is organized alphabetically.
The Best Robotic Process Automation Solutions for Retailers
---
Description: Aiwozo is an Intelligent Process Automation platform that integrates robotic process automation (RPA) capabilities with AI to improve the level of process automation it can maintain. Its Enterprise Platform can handle large-scale automation undertakings, but it's flexible enough to be deployed quickly, so companies of all sizes can utilize its suite of features. Some of the Aiwozo capabilities that retailers will specifically benefit from include automated inventory monitoring, customized product displays, invoice processing tools, AI-powered delivery analytics, and product distribution optimization.
---

Description: akaBot is a robotic process automation solution provider that works with companies across industries. The company works with clients to prioritize process management metrics, identify tools for their needs, create customized strategies, design bots, develop an RPA center of excellence, and provide ongoing training and support services as needed. Its retail-specific solution can help commerce businesses boost ROI, streamline operations, scale their processes, optimize customer experiences, maintain customer service quality, automate workflows, improve employee performance, and more.
---
Description: AssistEdge, an EdgeVerve Systems solution, is an RPA platform designed to help significant enterprises improve their customer service offerings, improve business processes, and enhance operational productivity. Retailers can use AssistEdge in multiple use cases, including their supply chain management, accounting, order processing, customer service, and demand management processes. Capabilities include Bill of Materials (BOM),  order management, service desks, invoice processing, SKU updates, partner management, automated account reconciliation, customer communication management, and more.
---
Description: Laiye RPA can automate manual and repetitive tasks with advanced AI features, allowing staff to work on higher-value tasks. The platform comes with more than 400 pre-set commands that businesses can use for various projects, including those with a series of complex processes. For example, retailers can use Laiye's RPA solution to reduce operational costs, eliminate errors, expedite deployment, and increase processing speeds without taking employees away from customers. Its industry-specific capabilities cover everything from sales accounting processing to product categorizations, customer data management, and sales analytics.
---
Description: As part of the Pega Platform, Pega Robotic Process Automation delivers a range of capabilities. The solution offers Pega RPA Auto-balancing, a feature designed to ensure that a user's investment in process automation yields positive results. Pega's retail offering can help users boost efficiencies, maximize revenue, create better customer loyalty, develop memorable customer experiences, and maintain positive consumer relationships. Its functionalities include optimized shipping processes, modernized order management, secure data processing, and more.
---


Description: Robocorp is a Python-based, open-source robotic process automation solution. The cloud-based solution, Gen2 RPA, uses cloud robots that can run on any platform and scale horizontally to keep mission-critical processes going. Retailers can use Robocorp to quickly implement Gen2 RPA solutions into their businesses, helping them connect and automate customer-facing, human resource, operational, and financial processes across their company. Its industry-specific features can help retailers improve their supply chain management, procurement, merchandise planning, human resources, inventory management, and data management processes.
---
Description: Rocketbot is an agile, scalable RPA platform for companies in financial services, e-commerce, healthcare, logistics, insurance, retail, and other markets. The platform uses Python to help users build their robotic process automations and is compatible with Linux, Windows, and Mac. Retailers can use Rocketpot's RPA functionalities to automate multiple processes, including point compensations, quality claims, efficiency reports, VTEX management, and more, all without requiring human involvement.
---
Description: SS&C Blue Prism provides enterprises worldwide with intelligent automation technology solutions to help users develop a secure, scalable, and intelligent digital workforce. Its Intelligent Automation Platform (IAP) combines artificial intelligence (AI) and machine learning (ML) technologies to help digital workers eliminate the mundane tasks human workers are often overloaded with managing. Blue Prism's RPA capabilities can also help retail and consumer packaged goods (CPG) companies create omnichannel customer experiences, develop a competitive advantage in their market, maintain business agility, and prioritize sustainability.
---
Description: The UiPath RPA Platform allows anyone in an organization to build and use robots. Developers with more experience can use a rich development environment, while citizen developers can automate simple, day-to-day tasks for themselves and their teams with StudioX. UiPath's RPA functionalities can help retailers drive innovation in competitive markets, automate repetitive processes, create personalized shopping experiences, maintain real-time customer engagement, anticipate market trends, maximize marketing efforts, generate accurate revenue forecasts, and more.
---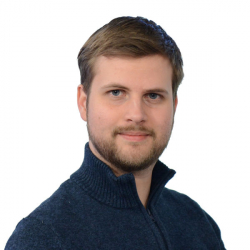 Latest posts by William Jepma
(see all)