The editors at Solutions Review have compiled the following list to spotlight some of the best robotic process automation solutions for small businesses to consider implementing in their company.
Regardless of the industry or market, businesses of every size can benefit from a robotic process automation solution. These tools can help growing companies develop, improve, and streamline department processes. RPA solutions can be especially valuable to growing SMBs, as these solutions can help facilitate an organization's backend workings, automate workflows, and improve employee support and customer interactions.
However, not every RPA solution is a good fit for a smaller business. So, with that in mind, the Solutions Review editors have compiled a list of top-rated robotic process automation solutions for small businesses to consider working with. Our editors selected these software solutions based on each provider's Authority Score, a meta-analysis of user sentiment through the web's most trusted business software review sites, and our proprietary five-point inclusion criteria. The list is organized alphabetically.
The Best Robotic Process Automation Solutions for Small Businesses
---
Description: Aiwozo is an Intelligent Process Automation platform that integrates robotic process automation (RPA) capabilities with AI to improve the level of process automation it can maintain. Its Enterprise Platform can handle large-scale automation undertakings, but it's flexible enough to be deployed quickly, so companies of all sizes can utilize its suite of features. The platform includes three components: Studio, for creating and editing automation processes; WorkZone, which reports and monitors automations; and Aiwozo bots, which support users, perform actions, and pull data from applications.
---

Description: akaBot is a robotic process automation solution provider based in Vietnam that works with companies in the manufacturing, banking, retail, telecommunications, and logistics industries. The company will work with clients to prioritize their process management metrics, identify the best tools for their needs, create a customized automation strategy, design bots, develop an RPA center of excellence, monitor those robots, and provide ongoing training and support services as needed.
---

Description: Automation 360 is a cloud-native and web-based platform combining RPA, artificial intelligence, machine learning, and analytics. The provider also offers its Bot Store, the first and largest marketplace with more than 1,200 pre-built, intelligent automation solutions. Automation 360 automates business processes across all systems and applications, including SaaS and legacy applications. The platform can transform every piece of structured and unstructured data into a consumable digital asset through AI and ML with the IQ Bot.
---
Description: Blue Prism offers a diverse product portfolio, including intelligent automation, robotic operating models, Blue Prism Cloud, automation lifecycle management, and a process assessment tool, among other devices. Blue Prism's intelligent automation platform is available for on-prem, public cloud, hybrid, multi-cloud, and SaaS deployments. The provider also partners with top-tier security technologies to guarantee system integrity with strict user access controls, multi-level change approvals, and a segregated, interference-free processing environment.
---
Description: The IBM Robotic Process Automation solution is designed to help users automate business and IT processes at scale, achieve higher ROI, operationalize AI, automate multiple business functions, reduce the cost of ownership, and more. The platform can be deployed on-premises or in the cloud as a SaaS and offers low-code and AI-powered features for chatbots, workload management, scheduling, authoring, security, and task automation with attended and unattended bots.
---
Description: Laiye RPA can automate manual and repetitive tasks with advanced AI features, allowing staff to work on higher-value tasks. The platform comes with more than 400 pre-set commands that can be used for various projects, including those with a series of complex processes. Laiye RPA Creator delivers production tools for RPA development with different views in local languages, including visual and code views, to provide readability and efficiency.
---

Description: Microsoft Power Automate connects with other Microsoft products, enabling users to link new and legacy systems and partner connectors. Microsoft also offers two modes for this platform: Attended RPA or Unattended RPA, allowing users to decide how involved they want to be with their RPA processes. Microsoft Power Automate empowers all employees to analyze strategies, understand bottlenecks, and gain insights through a guided Process Advisor feature.
---

Description: NICE Robotic Process Automation comprises software robots that can automate unattended processes or directly support employees from their desktops in an attended fashion. NICE's Automation Finder feature for process mining is included with NEVA's solution. NEVA works with employees from any location, guiding them through complex processes. This technology leverages Desktop Analytics and machine learning to pinpoint which business processes should be automated. NICE RPA also increases throughput capacity, enabling businesses to achieve ROI targets faster.
---


Description: Robocorp is a Python-based, open-source robotic process automation solution. The cloud-based solution, Gen2 RPA, uses cloud robots that can run on any platform and scale horizontally to keep mission-critical processes going. Companies can start using Robocorp for free, and its resource-based pricing options make it easy for costs to stay straightforward. Capabilities include multi-channel automation, consumption-based pricing models, parallel processing tools, and an ecosystem of integration with artificial intelligence (AI), machine learning (ML), OCR, and other software systems.
---

Description: Rocketbot is a Latin America-based RPA platform that uses Python to help users build their robotic process automations. The platform is compatible with Linux, Windows, and Mac and primarily works in financial services, e-commerce, healthcare, logistics, insurance, retail, and other markets. Features include bot development tools, workflow management, integrations, text extraction, security management, and more.
---
Description: The UiPath RPA Platform allows anyone in an organization to build and use robots. Developers with more experience can use a rich development environment, while citizen developers can automate simple, day-to-day tasks for themselves and their team with StudioX. UiPath also enables users to test their processes with Test Suite. Additionally, the vendor offers a range of ways to engage with bots through Action Center, UiPath Assistant, and Chatbots. Users can also create and manage governance policies with Automation Ops.
---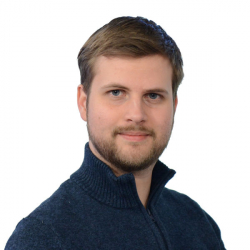 Latest posts by William Jepma
(see all)