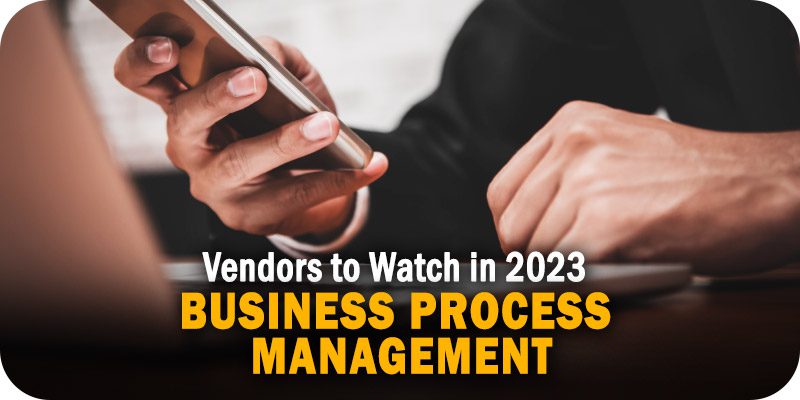 Solutions Review's business process management solution providers to watch is an annual listing of BPM vendors we believe are worth monitoring in the coming year.
The process of searching, evaluating, purchasing, and deploying a Business Process Management (BPM) solution is not as simple as it once was. There's no such thing as a one-size-fits-all approach to BPM software, especially since solutions come in various flavors and each features a particular set of capabilities, strengths, and drawbacks.
To help you keep your finger on the pulse of the marketplace, we've turned our gaze to the future of BPM software. Whether it's inclusion in a recent analyst report, the release of an innovative new tool, or a bump in venture funding, these are the business process management vendors that have earned watch list status from Solutions Review for the year ahead. BPM vendors are commonly included if they demonstrate a product roadmap aligning with our meta-analysis of the marketplace. Other criteria include recent and significant funding, talent acquisition, a disruptive or innovative new technology or product, or inclusion in an analyst publication.
The BPM Vendors Worth Watching in 2023
---
Description: Blueprint Software Systems is a global software provider that helps organizations understand, migrate, and improve how they automate processes, reduce operating costs, and maximize the value of their digital workers. The company's Business Transformation Platform equips users with the capabilities they need to design processes, identify inefficiencies, and execute data-driven improvement strategies. Those capabilities include robotic process automation, process modeling, workflow accelerators, analytics, process improvement, and more. In 2022, Blueprint launched its Business Transformation platform and later won "Gold" in the 17th Annual 2022 Information Technology World Awards in the New Product of the Year category, IT software.
---

Description: DuploCloud is an end-to-end DevOps automation and compliance platform that offers a no-code/low-code solution for SMBs, startups, and other companies looking to build enterprise-grade applications or migrate to the cloud. The company's subscription-based platform comes equipped with application deployment capabilities, a CI/CD framework, audit and reporting tools, security controls, task automation, and out-of-the-box compliance. In 2022, the company raised $15 million in a Series A funding round and appointed Zafar Abbas, an industry expert with over twenty years of experience, as its Vice President of Engineering.
---
Description: Skan is an AI-powered process intelligence platform designed to help modern enterprises understand the telemetry of their digital work and use data to identify opportunities for improvement. The company's hybrid approach to task and process mining enables businesses to improve how they plan digital transformation initiatives, streamline their automation efforts, develop strategic employee training initiatives, and maintain organization-wide process improvement. In 2022, Skan raised $40 million in a Series B funding round, appointed a new Executive Vice President of Strategy and Customer Transformation, and expanded its executive, customer success, and advisory board teams with new executive experts.
---
Description: WorkFusion provides Intelligent Automation software to Fortune 500 enterprises and companies across the banking, insurance, and financial services markets. With the company's Intelligent Automation Cloud platform, businesses can implement intelligent automation at scale and use pre-trained bots to analyze complex documents with unstructured data. These bots can also automate the process of digitizing information, classifying data sets, making decisions, and extracting data. In 2022, the company was listed as a Challenger in Gartner's 2022 Magic Quadrant for Robotic Process Automation and a Leader in Everest Group's PEAK Matrix for IDP. WorkFusion also expanded its leadership team by appointing several C-suite leaders to its board.
---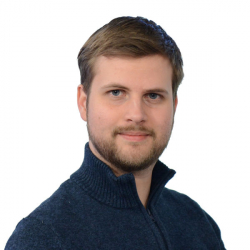 Latest posts by William Jepma
(see all)